orchestration
Automation
Automate Messaging So it Gets There at the Right Time — Every Time
When's the right time to send a purchase confirmation? A boarding pass update? A reminder about an abandoned cart? The answer to all of these questions: send the message when it's most relevant — the moment a purchase is completed, the instant flight information changes; two seconds after they navigate away from checkout. Our Automation solution gives you the control, speed and sophistication you need to make it happen.
Get Sophisticated Controls for Powerful Automations
Create automated messaging campaigns to prompt and guide important user flows during each stage of the customer lifecycle — for example, welcome new customers, or remind people of things they've forgotten in their cart. You've also got control over messaging volume: set limits on how many triggered or automated messages your customer can receive in a designated period of time to prevent over-messaging.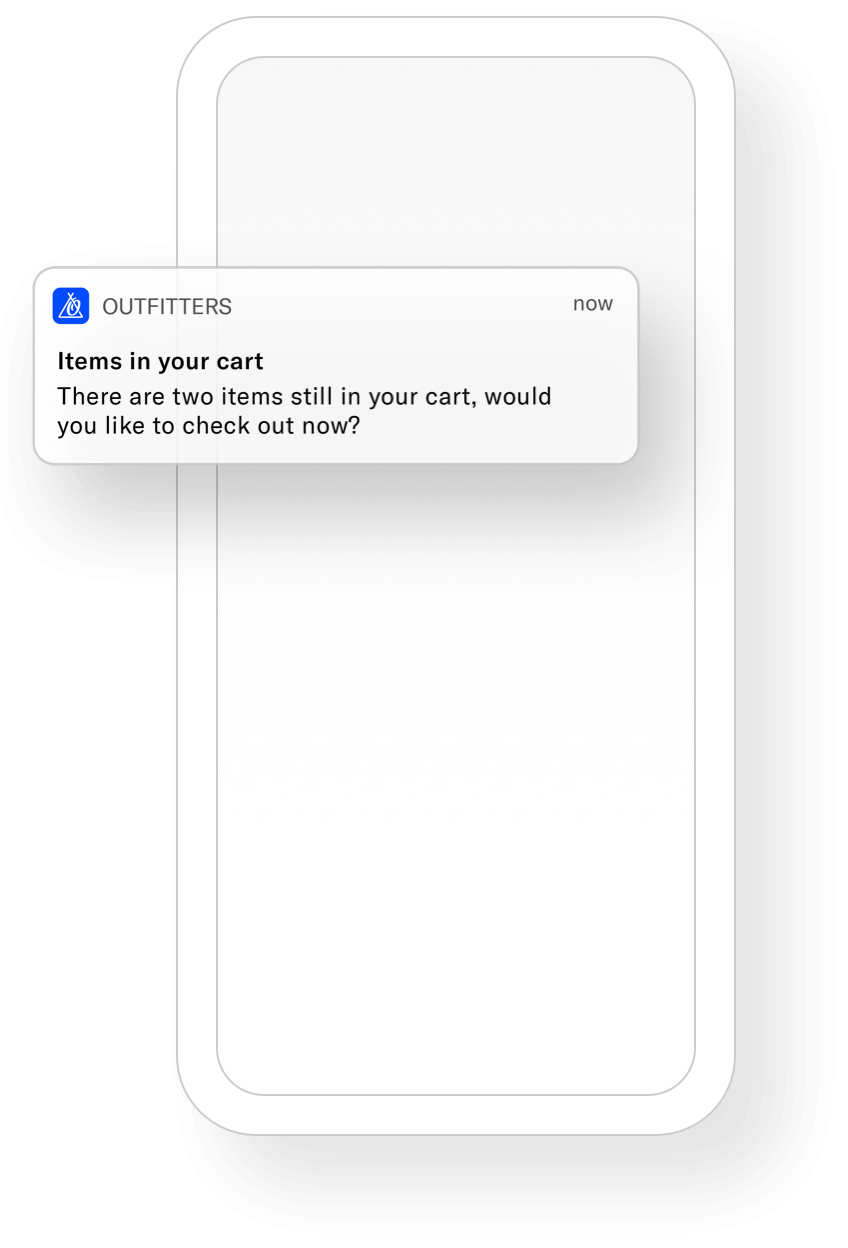 Timing is Everything
Send messages instantly in response to customer actions — in the moment the message will matter most. Set tags and triggers, or stream other types of data in real time, so you'll avoid awkward situations. (You know, like sending a coupon for a product someone recently purchased.)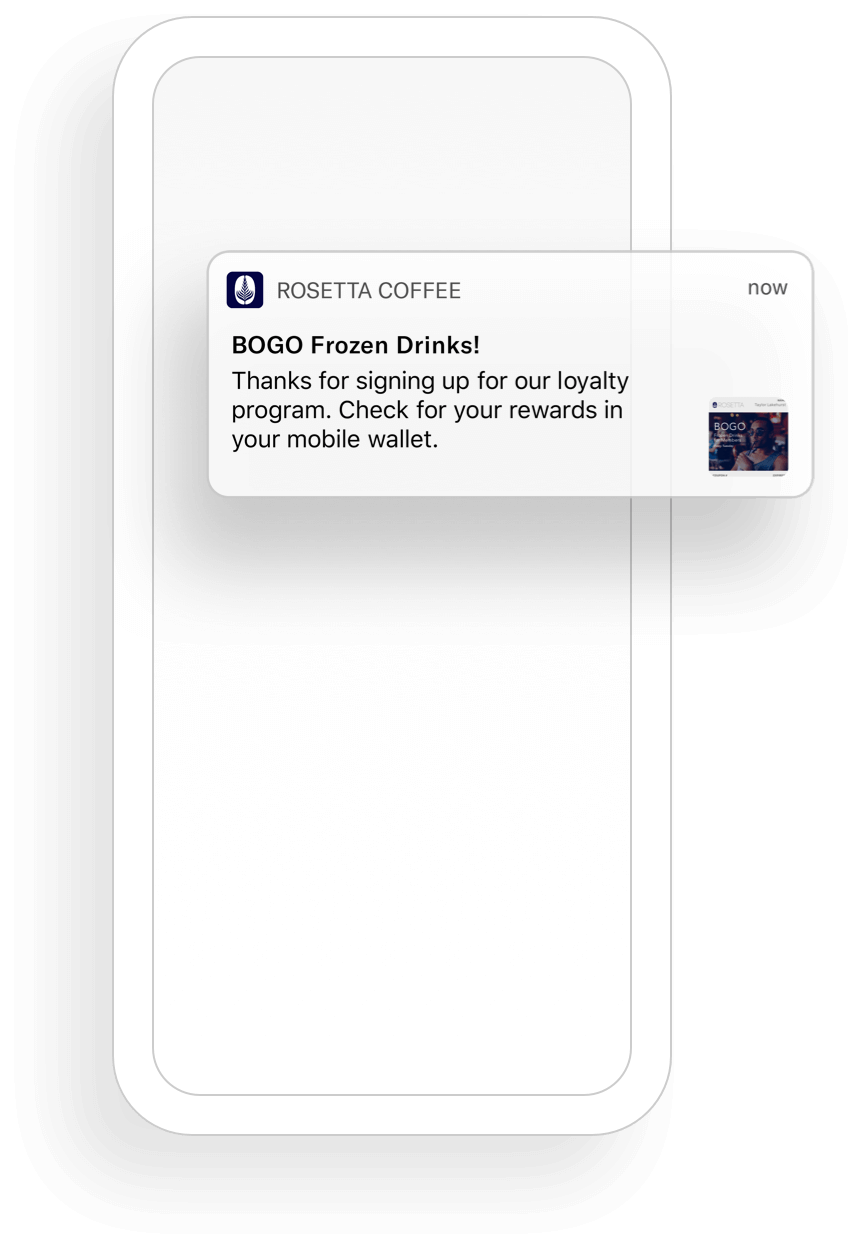 Be More Dynamic
Create relevance and a fantastic customer experience. Set up messages to trigger automatically based on specific behaviors. For example, the moment a customer enters your store, deliver a coupon to their lockscreen. Smart automations create this kind of personalized, responsive messaging customers value — at scale.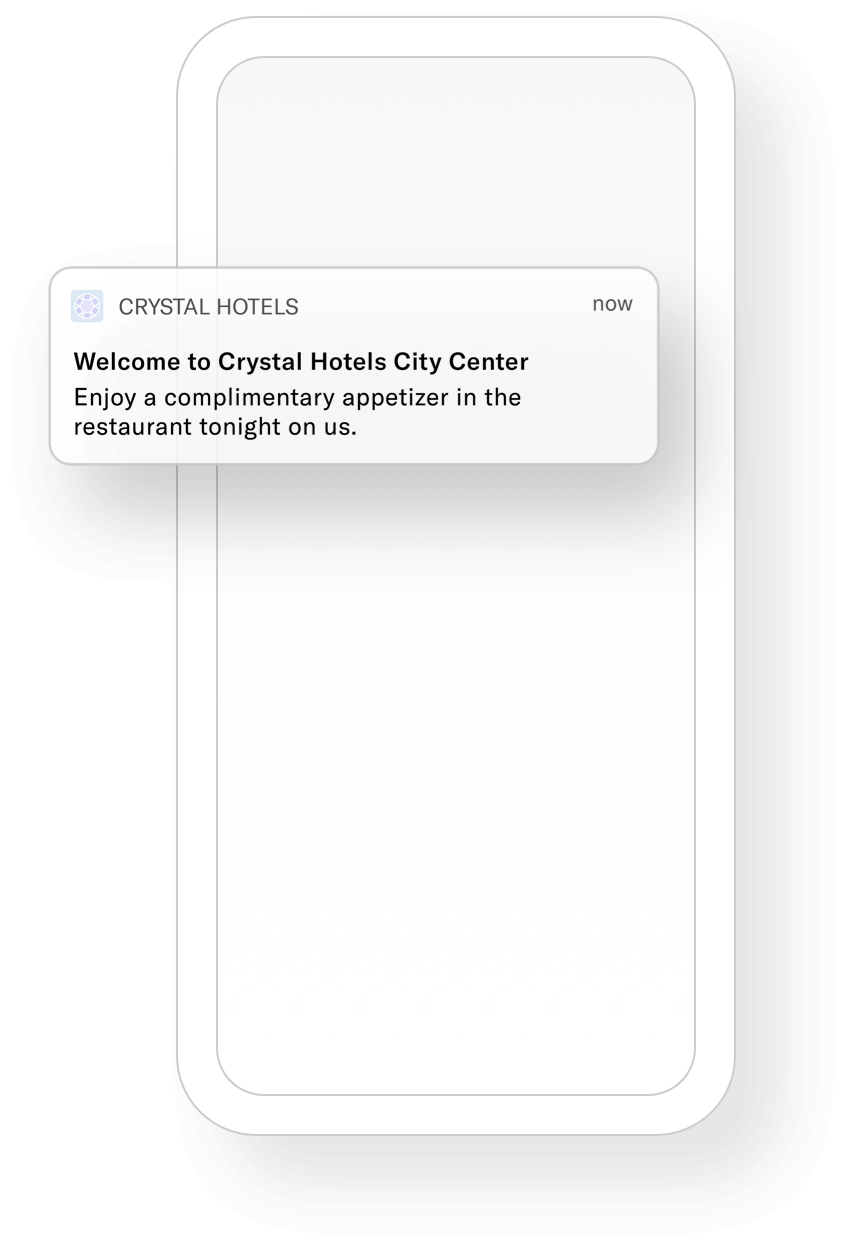 Real-Time
Location Aware
Event Driven
Sequential Messaging
Customization
Start and End Timing
API Streaming
Analytics dashboard
Behavioral triggers
Related Resources for Automation
Your Scalable, Personalized Customer Engagement Strategy Starts Here
Airship's powerful Customer Engagement Platform helps create massive value at every stage of the customer lifecycle. Let us show you what it can do for you.