Gather zero-party customer information that you can seamlessly leverage in campaigns. Easily understand a customer's sentiment, experience, and value to your brand. Get answers to all of these questions and more with Surveys. Airship provides the only no-code option for inserting surveys — including progressive, multi-screen surveys — directly into your mobile app experiences.
Actionable Insights
Take the guesswork out of customer experiences by delivering valuable surveys to collect NPS sentiment and more. Trigger surveys in real-time directly in response to customer behavior. Gain actionable customer feedback and analyze data broken out by audience segment. Utilize survey feedback and behavior to align future experiences and journeys with brand sentiment and target specific audience segments.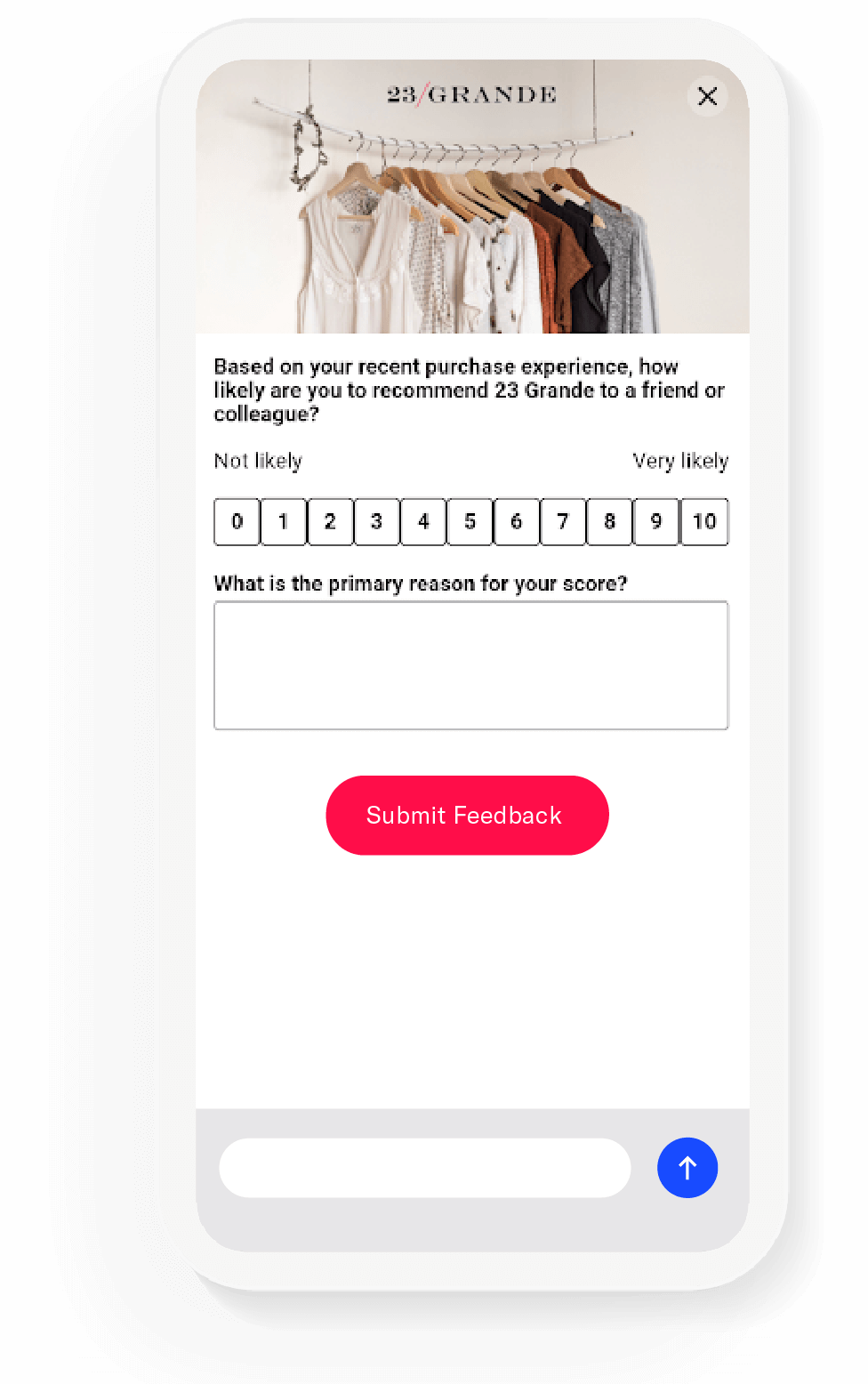 Gain Valuable Zero-Party Data Faster
Use our pre-built NPS or customer feedback survey templates to launch surveys quickly and collect valuable data and insights directly from your customers. Serve up surveys at the right moment within any Scene to enhance customer interaction without interruption. Store survey responses as customer attributes for retargeting and analysis.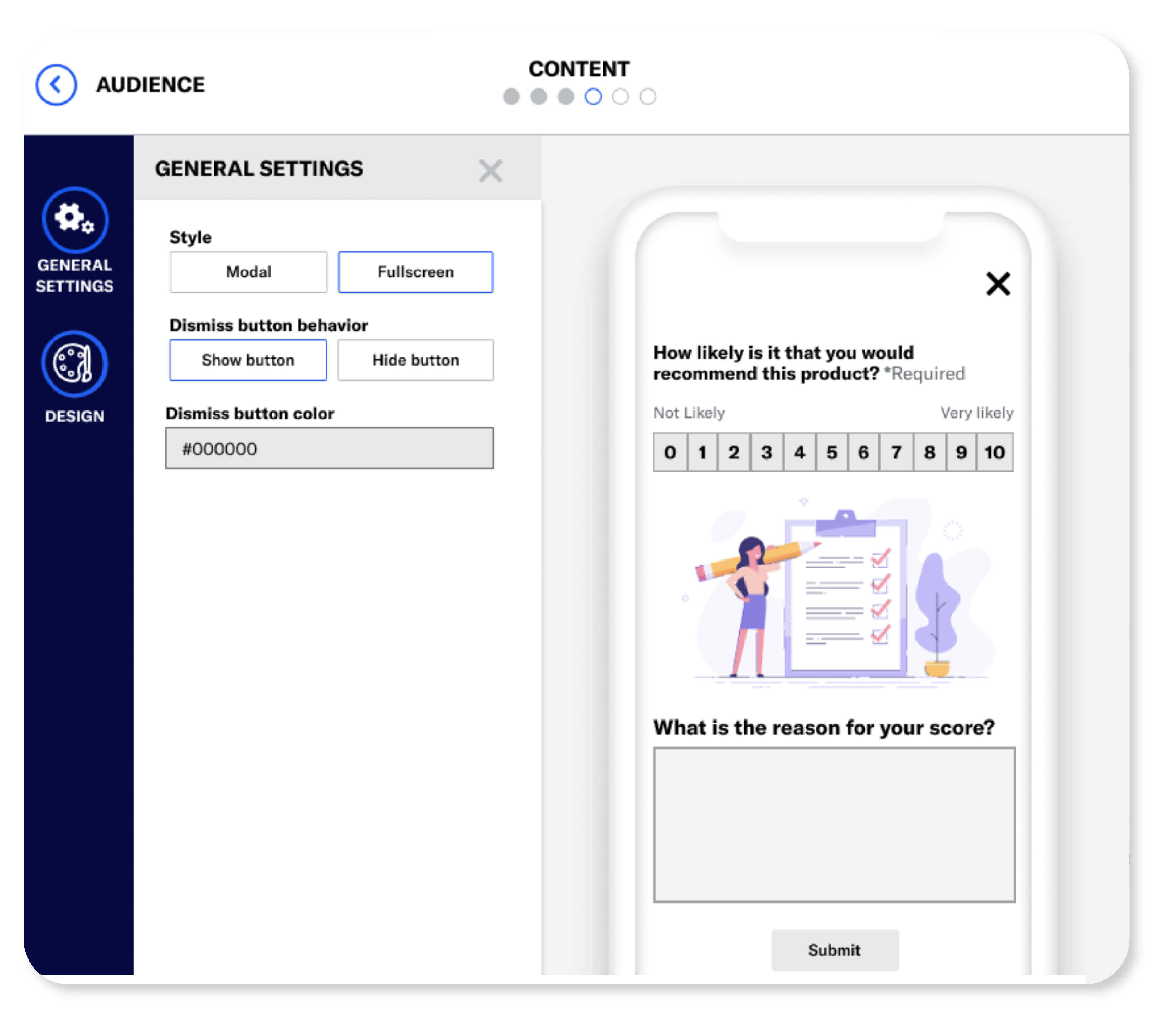 NPS (Net Promoter Score)
Templates
Segmentation
Attribute Personalization
Automation
Performance Analytics
Ready to gain meaningful, real-time insights from your customers?
Airship's Surveys are built to help brands gain valuable, actionable insights in real time. Use these insights to curate an experience that aligns with brand sentiment.