With the most technologically-advanced arena in the world the Sacramento Kings' are delivering an app that serves as a remote control to the stadium for fans who go to games — and as a way to keep fans anywhere and everywhere connected to the team year-round.
Built as a user's "remote control" to the arena, the Kings + Golden 1 Center App allows attendees to host their digital tickets, order food to their seat, watch videos, see advanced stats, and purchase tickets to events and games.
Mobile messaging is critical to this mobile-first fan experience, both on and off the court. To make it all happen in real time and at scale, the Kings use Airship to power their mobile messaging, including segmented and location-targeted, personalized push notifications.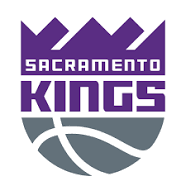 The Sacramento Kings are an American professional basketball team based in Sacramento, California. The Kings compete in the National Basketball Association (NBA) as a member of the Western Conference's Pacific Division.
RESULTS
The Kings' fan engagement strategy has paid off. They've seen an average of 25% higher influenced app open rates compared to sports & recreation benchmarks.
From a strategy perspective, it's been mobile-first: making the fan experience intuitive, frictionless and seamless."
Solution
Push Notifications Surprise & Delight
Fans receive personalized push notifications before, during and after the game.
results
Airship's Solutions & Services Have Generated Impressive Results
higher influenced app open rates compared to sports & recreation benchmarks