CUSTOMER SUCCESS STORY
Chicago Tribune Powers App Engagement With Interest-Based Notifications & Performance Analytics
The Tribune's goal has remained the same since its founding over 172 years ago: deliver the news and information Chicagoans need to navigate their daily lives and be informed, engaged citizens. The Pulitzer Prize-winning publication's mobile app gives readers a simple and customizable way to follow their favorite topics and stay connected to the communities where they live and work.
The shift from print to digital widened the playing field, but it also gave the Tribune the opportunity to connect with its audience in real time. The news outlet is on a mission to create daily habit with readers by meeting them where they are today — on their smartphones, watches and tablets — with breaking and nice-to-know news delivered directly to their lock screens.

Founded in 1847, the Chicago Tribune is the largest newspaper in the Midwest — and the sixth-most circulated in the U.S. — connecting over 820,000 daily readers with the stories that matter most.
Airship gives the Tribune a better understanding of its readers, including the type of news they want and when they want it. As a result, app uninstalls are down by 62%.
Media

Mobile App Push Notifications, Personalization, Optimization, Performance Analytics
The level of insight that Airship provides is really invaluable. It would be like driving with a blindfold on if we didn't have Performance Analytics."
Solution
Capturing Readers' Attention
Relevant alerts help build brand loyalty and drive traffic to the app.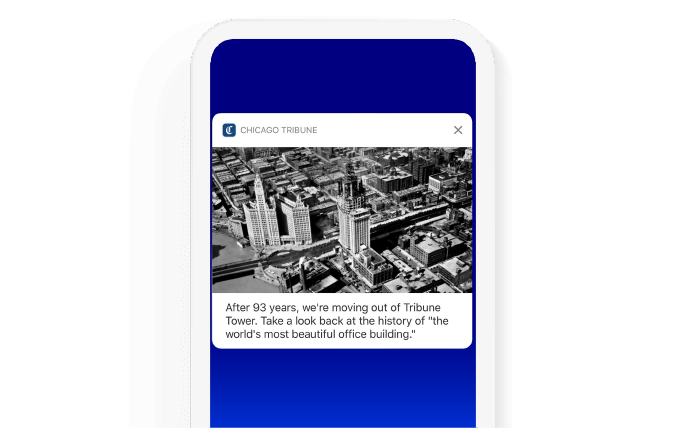 Rich Notifications Drive Higher Open Rates
The Tribune stands out in the saturated news app market by adding rich visual content to its notifications.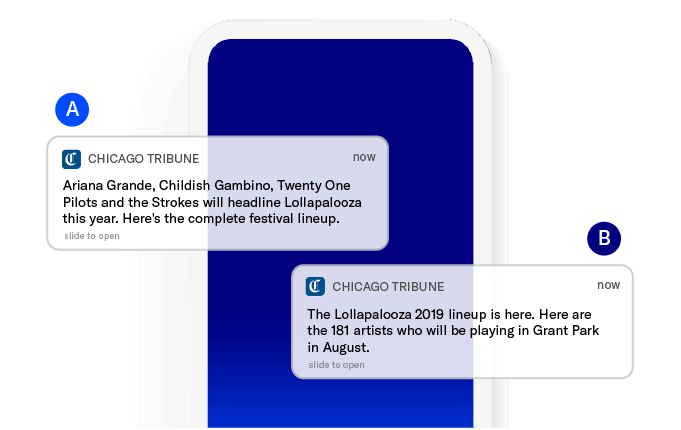 A/B Testing Helps Gauge Impact
Using A/B testing, the newspaper discovered readers are more likely to launch the app when given less information.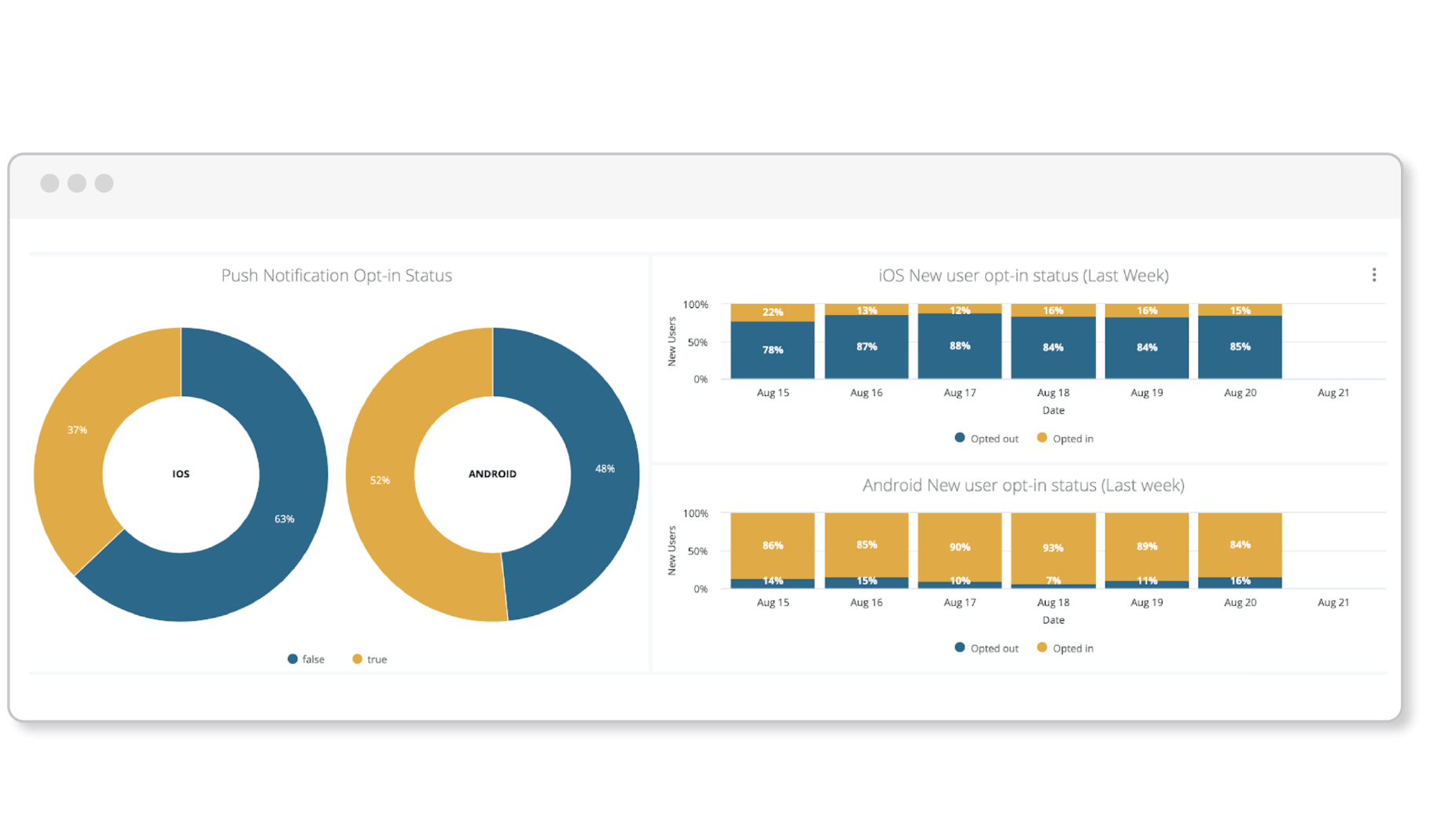 Performance Analytics Turns Insights Into Results
Daily reports reveal which alerts had the highest open rates and which prompted the most opt-outs and uninstalls.

results
Creating Loyal Readers With Airship
Decrease in app uninstalls
Higher push notification open rate with A/B testing