What is Data Chaos? And How to Solve it to Improve Your Mobile Data Strategy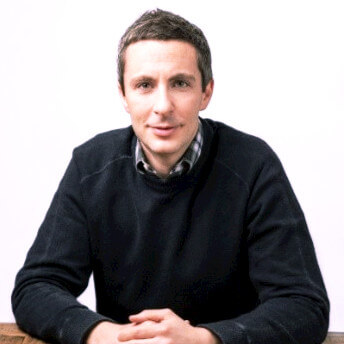 In 2022, the business imperative to invest in digital experience is a foregone conclusion at this point. But in NewVantage Partners's Annual Survey, only 30% of respondents said their company had a strategy in place.
A customer data strategy includes all of the relevant events that need to be tracked, the set of identities that are accessible, and the various data objects that should be captured in order to achieve business goals. With a data strategy in place, you can better understand what data is available and more effectively use data to deliver great mobile app experiences.
The path to creating your data strategy is bespoke to your business. Teams often start with a single use case around customer data and don't establish a comprehensive data strategy as they scale their digital presence. But this increases risk exposure when internal and external conditions change.
Inside most companies:
Websites and apps change, with landing pages and app screens being added, optimized, or removed
New campaigns are run, often requiring new data flows to measure success. New tools are required to optimize performance, thus requiring new integrations
Event tracking changes as developers across different platforms work in silos over time
Customers toggle between known and anonymous states, and across different devices, which requires dynamic identity resolution capabilities
Users update their consent preferences to opt out of personalized experiences, and their information will need to be extracted from certain flows and tools
Models are built and experiments are run which force several of these steps to be repeated
And in the market:
New privacy regulations such as GDPR and CCPA fundamentally change the way you can collect, manage, and activate data
Apple and Google create new platform rules that change how you can access cookies and device identifiers
API requirements change as vendors continually update their offerings and specs
Teams end up making a faustian bargain in their pursuit of growth. The challenge becomes adapting to the changes — more use cases require that more tools added, the number of data objects grows exponentially, and the subsequent maintenance due to API changes increases, not to mention the introduction of new privacy requirements. It all becomes quite overwhelming.
This is Data Chaos. This is a universal phenomenon.
How to solve data chaos
General Stanley McChrystal defines risk as "threats times your vulnerability to those threats." The reality here is that teams can't always control external factors that threaten their data strategy, such as new regulation, policy and platform changes etc., but they can strengthen their vulnerability to those threats.
To effectively scale, teams need to first think about solving for their vulnerabilities. The focus should first be on improving adaptability to properly address the dynamic needs of the organization.
Implementing a trusted Customer Data Infrastructure that can protect data quality and improve data governance is the precursor to successful activation and personalization. Without this, teams will experience the common phenomenon of "garbage in, garbage out." And with lots of channels and partners connected, that's a whole bunch of garbage.
What about the alternatives?
Application-focused CDPs and Marketing Suites focus on providing rich audience insights and segmentation capabilities. These are only valuable tactics when there is a strong, adaptable data quality and governance foundation. The best dashboards and segmentation capabilities will not make an impact if the data is bad or the pipelines break at critical moments.
The Modern Data Stack and Reverse ETL providers offer an interesting activation solution for data engineering teams building a data architecture around the cloud data warehouse. The reduction in both the cost of storage and compute has made this appealing on the surface. And while this approach may solve some of the technical challenges around customer data activation, they too ignore the operational challenges related to perpetual market changes, as well as the huge opex burden created by the need to manage that change. Basic questions such as "how is data quality managed?" and "how is privacy incorporated?" are often brushed aside entirely.
By decoupling data from where it's actioned and forcing clients to operate within rigid systems, these offerings do little to help teams battle the entropy in their systems.
The solution
Customer Data Infrastructure should provide the adaptability required to manage new data connections, privacy changes, and market shifts. Operating in a state of data order, teams can access high-quality, real-time data and use it to power personalized app experiences scale.
If brands want to solve the activation challenge, they need to begin by solving the data chaos challenge, including both the technical and the operational aspects. Customer Data Infrastructure should work alongside your Cloud Data Warehouse, and should support customer engagement tools such as Airship. your activation tools including even an Application CDP.
With high-quality customer data being forwarded to Airship, you're able to execute your data strategy at scale and power experiences that drive post-purchase up-sells, reduce checkout abandonment, and much more.
Efficiency, the ultimate measure of success during the Industrial Age, has given way to adaptability, now the most important driver of success in the Information Age. This is what mParticle was purpose-built to do–solve for data quality, governance, and connectivity to make sure teams can not only adapt to data chaos but become stronger as a result.
Subscribe for updates
If the form doesn't render correctly, kindly disable the ad blocker on your browser and refresh the page.
Categories