Forget mobile-first — welcome to mobile only. What I learned from India's mobile boom.
In early October, Urban Airship held its first mobile strategy events in Mumbai and Delhi.
This blog post captures trip observations from Urban Airship's Head of Strategic Consulting.
By Alyssa Meritt, Head of Strategic Consulting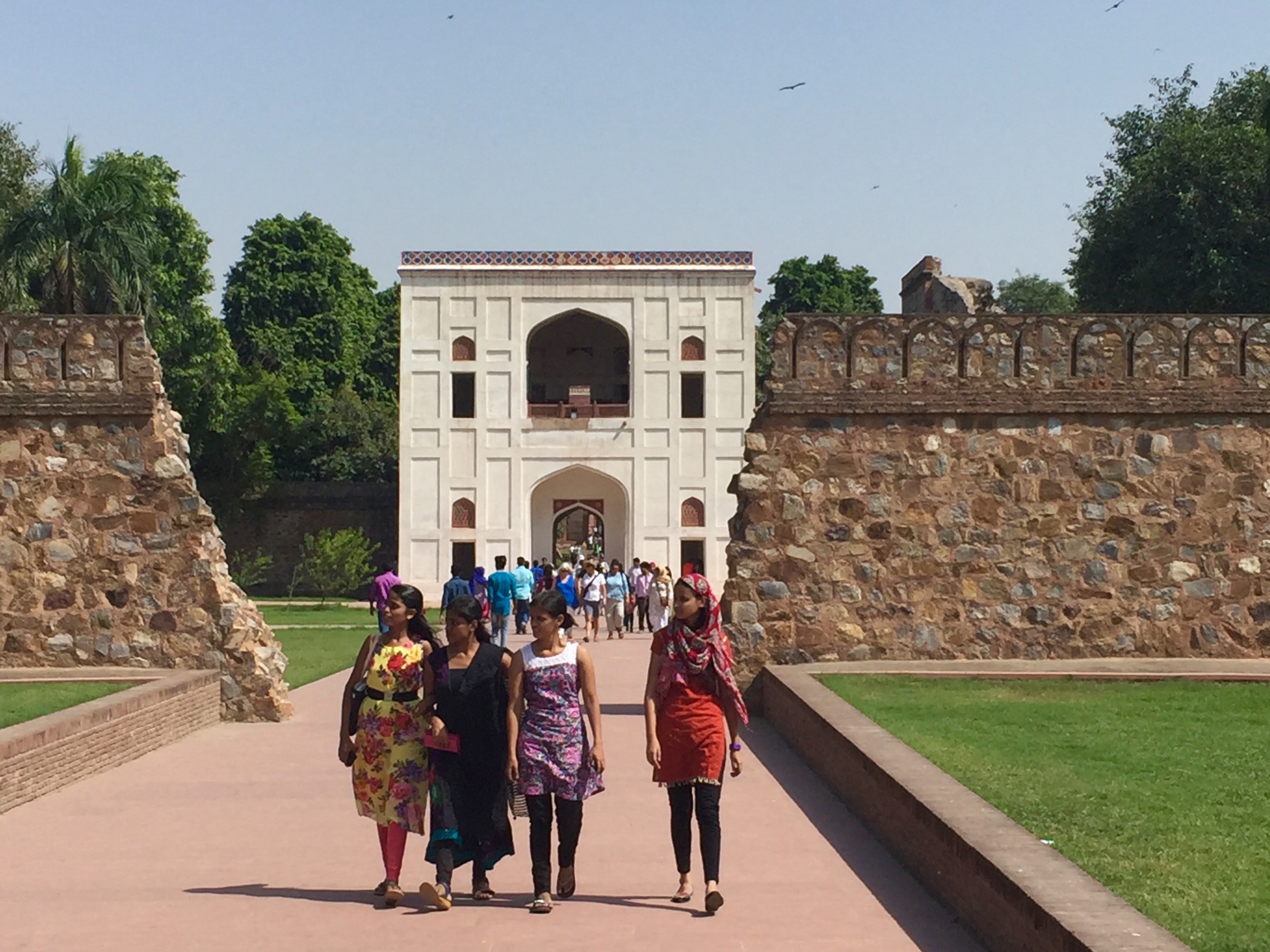 "India is a mobile-first country. In a few years, it will be a mobile-only country1," said Sachin Bansal, co-founder of Flipkart, India's largest e-commerce platform. Flipkart, as well as Indian fashion retailer, Myntra, went mobile-app only this year.
According to Forbes1, mobile apps are core to India-based brands. In June 2015, India's mobile Internet user base passed 213 million. Of the total time Indians spend on the Internet, 90 percent is through mobile phones. Indian consumers are purchasing online, and in some cases, online commerce accounts for 70 percent of sales.
As I researched India in preparation for client visits, I wondered what I could learn from India's mobile boom and some of their mobile-app only brands. Throughout my trip, I found several themes emerged:
Advertise Your App
Arriving in Mumbai, one of the first things I noticed were billboards highlighting the mobile app experience of brands like Flipkart, SnapDeal, Paytm, Amazon and others. Many of these brands advertise their apps on TV with Bollywood stars promoting their apps.
Design smart
I learned that the size and speed of apps is a big focus for Indian consumers, as well as brands. Unlike unlimited monthly data plans and carrier-subsidized phones in the U.S., individuals in India buy their own phone and "pay as you go" for data. Connectivity in India is sometimes inconsistent — even in urban areas.
As a result, the brands I met with obsess over page load, ease of use, data use and quality of messaging. The features of an app, such as one-click shopping and pre-loaded images, are all thought through by the brand. This is necessary for a mobile-only company, but this approach can also be beneficial for a multi-channel company as well. Because of this attention to detail, I saw many commuters seamlessly enjoying their favorite apps, even with less than perfect connections.
A Personalized Experience
India is a huge country. With so many different languages, beliefs and interests, every message brands send — whether it be a push notification or an in-app message — should start with at least a basic level of targeting.
One of our clients said he preferred mobile apps over mobile web because of the level of control he had over user experience and personalization.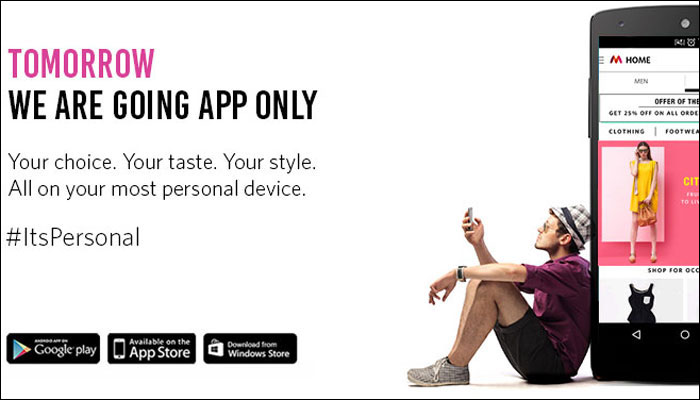 One of Myntra's ads reads, "The Future is Personal."
With apps, mobile messaging to users can be personalized, even if they haven't registered within the app. Once a user registers, analytics-based marketing can provide even more value to the user's experience by connecting that user's behaviors in other channels, such as email. He also liked the ability to respond to a user's behavior, such as triggering a push notification based on a certain action or considering how a user's particular behavior can inform future campaigns.
To strengthen conversion rates, some Indian marketers are using behavioral preferences and message response to target audiences. An example of this I experienced was when one fashion retailer sent me an "abandoned cart" push notification at roughly the same time the following day, based on my previous behaviors (browsing and saving a dress in-app).
Takeaways
Watching some of India's mobile successes can benefit any marketer. What I took away from my visit:
· Market the value of your app
· Have a single-minded focus on mobile user experience
· Be personal on the most personal of devices
---
Sources
1 Forbes, "In Global First, India's Largest Fashion Portal Myntra Ditches Website, Goes Mobile-Only," May 12, 2015.
Further reading
Your Story, "Mobile Internet Trends Report 2015," Jul. 21, 2015.
Live Mint, "Survey Shows Surge in Use of Mobile Apps for Shopping," Jul. 28, 2015.
Subscribe for updates
Categories