Urban Airship-San Francisco Shows the Love
You know it was a good party when it takes a weekend of recouping to get around to the recap. Last week more than 200 people joined us for an open house at Urban Airship-San Francisco. Among the crowd were current and future employees, customers, investors and partners, as well a large contingent of entrepreneurs from Wieden + Kennedy's Portland Incubator Experiment (PIE) who had meetings in the Bay Area the next day.
For the Urban Airship flight crew, this was a great opportunity to grow relationships and find new talent to support aggressive growth plans, as well as to celebrate our work and progress towards integrating geolocation into the mobile industry's leading cross-platform push notification system.
Conversations were richly nourished by Bacon Bacon SF and lubricated by a full top-shelf bar and kegs of Anderson Valley Boont Amber. In addition, we got to show off our ultra-cool mural by Alex Pardee that was recently featured by Juxtapoz Art & Culture Magazine.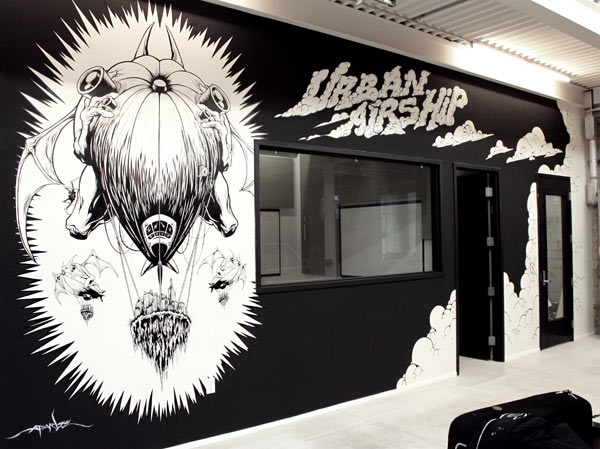 Courtesy of www.juxtapoz.com
If you think you have what it takes to join the Airship, don't wait for the next party to let us know.
Subscribe for updates
Categories