Urban Airship Push powers Appmakr apps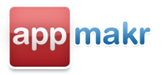 We here at Urban Airship have been working hard on a lot of really exciting new features and products that we can't wait to show off. Today we're excited to announce our partnership with PointAbout to bring Urban Airship Push to their Appmakr.com service via our new Partner API. You can read more about it here.
Appmakr is a service that helps you quickly build a complete iPhone application for submission to the iTunes store without knowing anything about iPhone app development. In all, PointAbout's Appmakr has built more than 3,000 apps for the iTunes store. We are really excited to add push functionality as a possibility for all of their customers.
We've had a great relationship with Point About and its only getting better with the integration of push into Appmakr. We're looking forward to helping them integrate AirMail in the near future as well.
We continue to push the envelope in providing new services for our customers and partners. Point About was able to take advantage of our Partner API that allows our partners to automatically provision our push services. If you're interested in learning more, please contact us.
Subscribe for updates
Categories