Urban Airship Expands Popular Mobile Push Messaging Services to Android and BlackBerry Platforms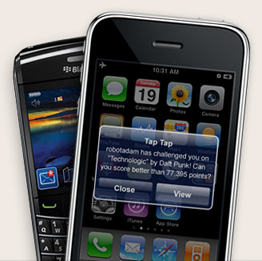 We are excited to announce that our popular push notification service is now available on the BlackBerry platform; the team is also hard at work on a version for Android and that will be released soon.
The Android and BlackBerry versions of Urban Airship Push will provide the same easy-to-use RESTful API our customers have come to expect but now extends the reach to more platforms. Our BlackBerry service leverages the BlackBerry Push API while our Android solution will be an end-to-end solution for mobile publishers that only requires the integration of our client library to get up and running. We'll handle the details of managing the persistent socket connections from the device and sending the notifications as needed along that connection.
A few weeks back, we announced our Series A venture capital funding of $1.1 million; in interviews, we were asked many times what we'd do with the investment. One of our main goals has been – and continues to be – to provide multi-platform support for our services. With this announcement, we are pleased to deliver on its first phase. We are going to see at least four, and potentially five, extremely relevant platforms for mobile applications in the near future, and we intend to provide the push messaging and content delivery infrastructure for all of them.
We've seen enormous demand for interactive features such as push notifications. A few weeks ago, we wrote about hitting a landmark: 100 million push notifications sent. That took six months. In the next four weeks, we sent another 60 million.
By the way, Urban Airship's in-app purchase product, StoreFront, was just updated last week. StoreFront 1.5 adds internationalization support, landscape mode, a "Restore all" button along with a significantly updated user interface. You probably know that Landscape mode will be highly relevant to the iPad and similar tablet-based, always-connected devices.
And, as if that weren't enough, the team is putting on the final touches of an exciting new product in the push space. We will be making an announcement on this soon.
For more information deploying push for BlackBerry, please contact us or check out the plans and pricing section of our site. You can also dive right in and read up on the details of implementing push on BlackBerry.
Subscribe for updates
Categories