Upgrades to Urban Airship's In-App Purchase Service
Great news. We have updated Urban Airship In-App Purchase, our popular app monetization service for the iPhone platform.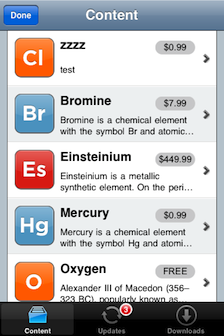 In StoreFront 1.5 In-App Purchase 1.5, we managed to squeeze in a hefty number of enhancements, including the following:
Internationalization- It's much easier than ever to support your app in multiple languages. You need only to provide the translations — no need to change the UA code base.
Landscape-mode- StoreFront now supports both landscape and portrait mode.
"Restore all" button – Available on the updates screen, this feature will restore all non-consumable content. This will come in handy when users reset their devices.
A new default UI – A few users who implemented the UA client library reported rejections from Apple for StoreFront. StoreFront 1.5 has a new look-and-feel that has been integrated by those customers who reported rejections are now approved. We think you'll like the new UI even better than the old.
For developers refreshing In-App Purchase on their app: please check to see if the user has disabled purchases via parental controls. If they have, you'll need to notify them that they need to re-enable these immediately upon opening StoreFront.
A full changelog (including previous versions), is here.
And the new code is available for download here.
You can browse the source at BitBucket, of course.
Please give it a whirl and send us any feedback. We're already moving on to the next upgrade, so stay in touch.
Subscribe for updates
Categories