Understanding the Mobile Engagement Gap
New mobile engagement benchmark data shows that there's a massive and growing gap between high-performing apps and the average. Across all industries, leading mobile innovators are leaving the competition behind when it comes to growing and engaging a directly addressable audience of their own.
The significance of this engagement gap is sometimes hard to see as even average-performing apps produce results that eclipse what they see from other marketing channels. Consider, the average push notification opt-in rate of 43 percent compared to estimates for email opt-ins which hovers around 2 percent.
Clarity comes with understanding that high-performing apps achieve notification opt-in rates that are 45 percent higher than average rates, as just one example that can account for millions of addressable users and ultimately millions more in direct or influenced revenue.
Our data-driven "Getting A Grip On The Mobile Engagement Gap" whitepaper, part of our "From Good Push to Great Engagement" series, explores how mobile engagement channels can help brands can understand where they fall on the engagement continuum, and understand what they can do to become a top-performer in their industry.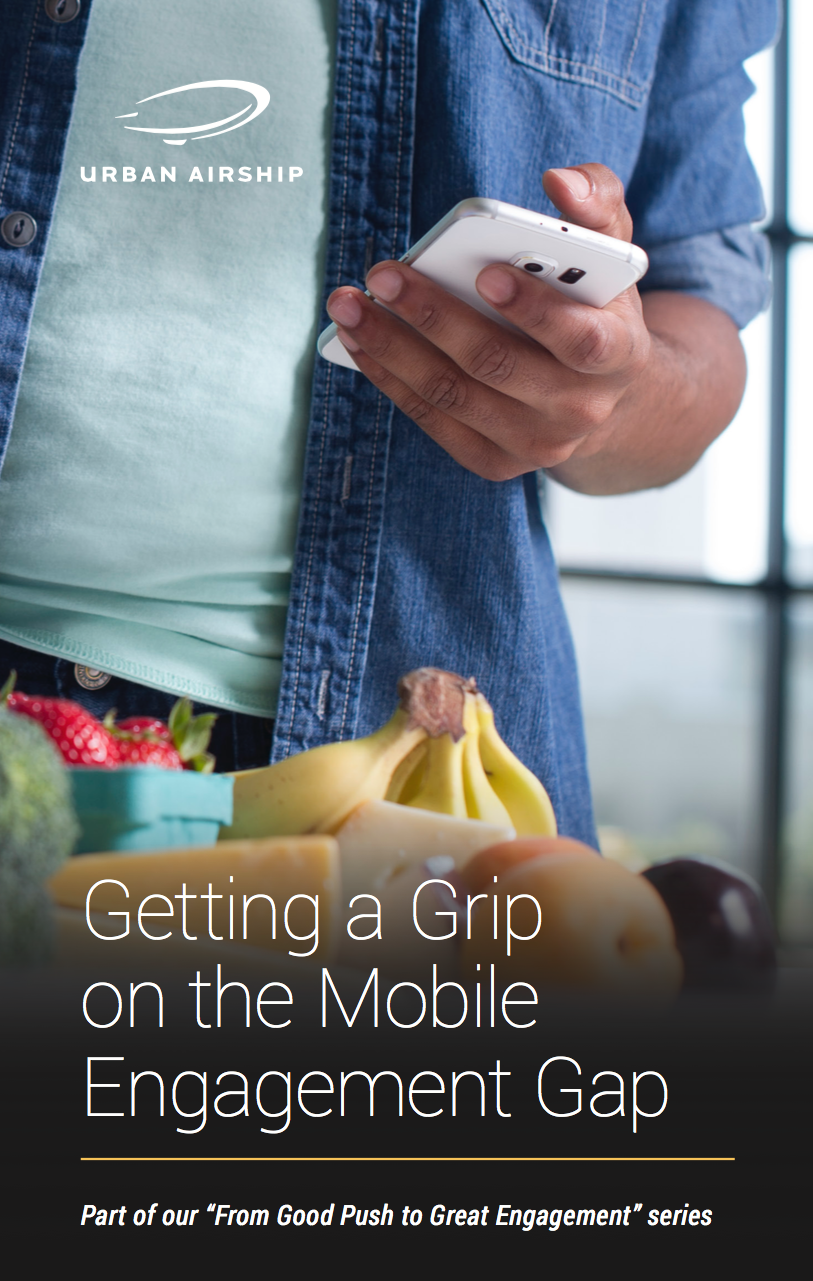 Download the whitepaper to get a handle on the core metrics that will affect your mobile results out of the gate.
Subscribe for updates
Categories