Three Big Ideas from Google I/O 2018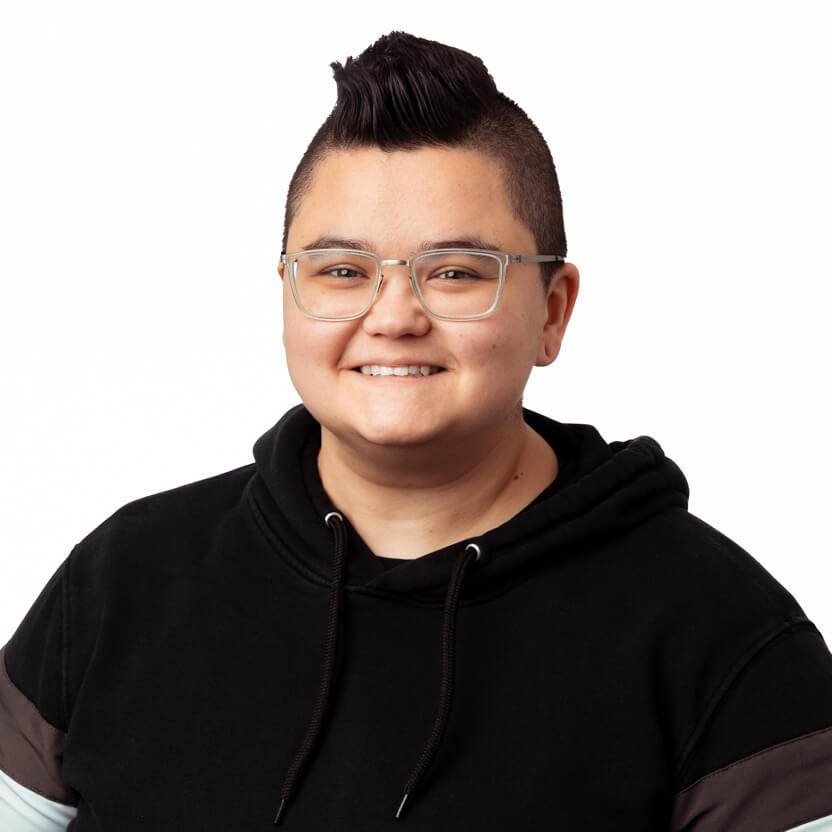 This year's Google I/O brought in more than 7,000 attendees (including a few Airshippers!) to the sunny Shoreline Amphitheatre in Mountain View, CA to share the latest product announcements and updates.
In this blog, we discuss some of the top announcements and features coming out of Google I/O and opportunities and implications they hold for marketers.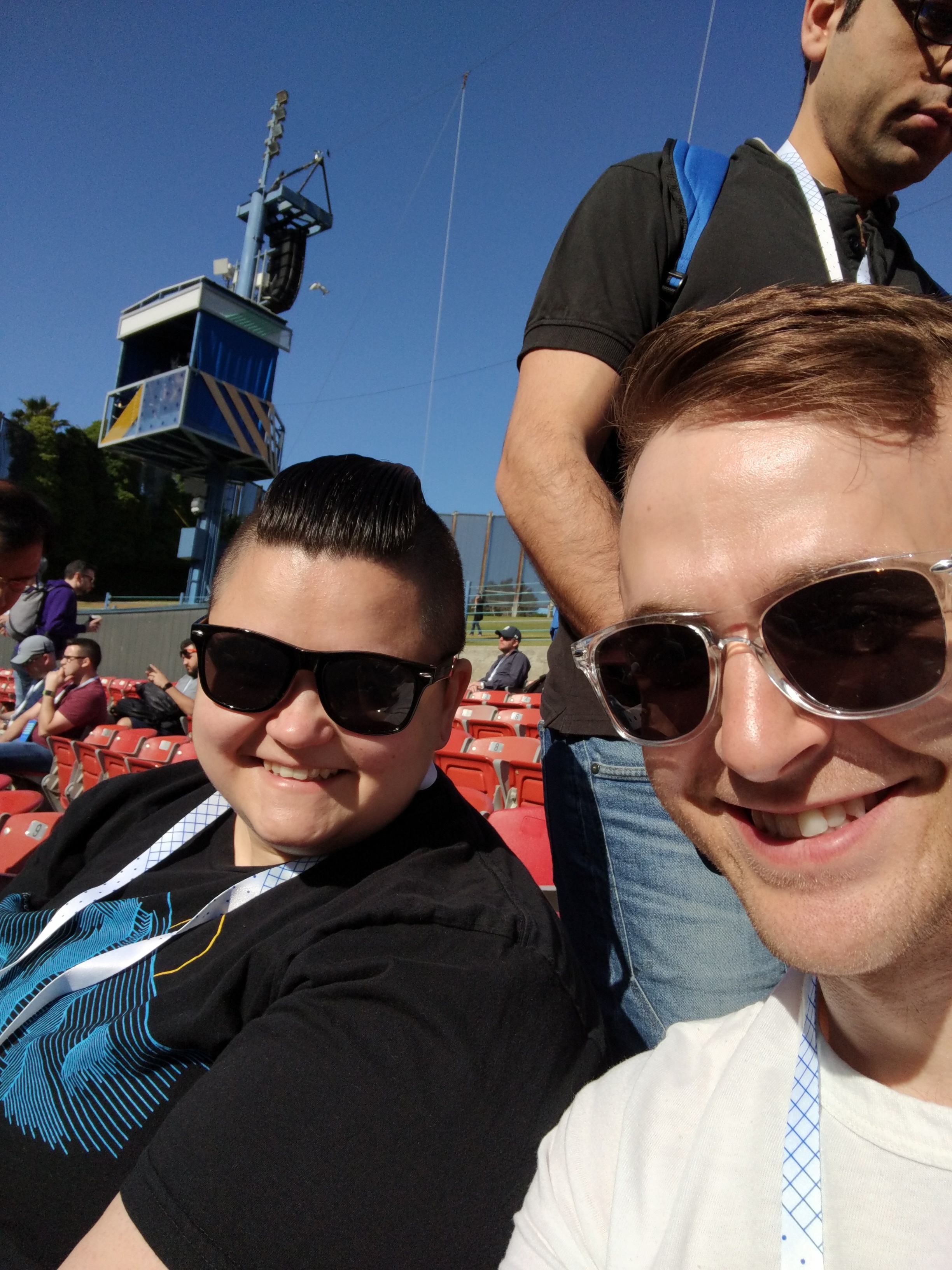 Ryan and I at Google I/O 2018
AI Everywhere: How Machine Learning Impacts Daily Life
It's clear that AI will continue to play a big part in the future of marketing — and in our daily lives. Google's vision is to solve users' problems around the world and this was apparent throughout the keynote. Sundar Pinchai, Google's CEO shared the ways AI can positively impact accessibility and healthcare in addition to everyday tasks as well as enable us to do new things in our daily lives.
Voice assistants continue to rise in popularity and usage — and so does their use of AI to better understand users' requests, opening up new potential use cases for marketers. Google Assistant is growing fast and showing no signs of slowing down — it's now on 500M devices, available on 40 auto brands and more than 5,000 home devices. Responding to a top feature request, Google Assistant now supports "continued conversation," allowing for more natural two way conversation.
Additionally, multiple actions are supported, enabling users to ask multiple things at once such as "Who was the governor of California when Kevin Durant was drafted and what team drafted him?" These advancements open up a wealth of potential voice use cases in the future.
>> Did you know we have an early access program for brands to experiment with voice notifications? Click here for more info.
Perhaps the biggest AI innovation of all is the ability for your Google Assistant to make a call on your behalf. With nearly 60% of small businesses in the U.S. lacking an online booking system, this advancement can potentially be a win-win for customers and small businesses.
>> Learn more about our AI solutions for marketers — including a machine learning algorithm that predicts which of your customers are most likely to churn.
A Revamped Way to View the News
AI makes an appearance yet again — this time to help people keep up with the news they care about — in the revamp of Google News.
A "For You" tab uses AI technology to browse through podcasts, stories, videos, etc. and assembles key stories you are likely interested in, including local coverage. Overtime as you use it, it will further tailor content. The "Headlines" gives image-rich peek at the top stories, with video and images to entice the user to read more. Similar to Twitter Moments, a "Newscasts" tab shares popular stories, so users can get the gist of each, but drill down deeper by tapping "Full Coverage."
The "Full Coverage" tab gives consumers access to the same information from a trusted range of news sources — from tweets from relevant figures as well as analysis and opinion articles — so you can understand the story in greater detail. Temporal locality, Google's term for how they assemble stories using relationships between people, places and things in real time, also helps people stay up to date as the story evolves in real-time.
Lastly, Google Newsstand allows consumers to easily follow publications and even subscribe with a simple tap, further creating seamless experiences.
>> It's tough out there for media companies. Urban Airship helps leading media brands get notifications out faster — and monetize top revenue streams. See how one newspaper is driving move content and ad views with web notifications.
Digital Wellbeing
According to Google, more than 70% of people they surveyed want to help achieve better balance with technology.
In response to this timely topic, Google introduced "Digital Wellbeing" for Android P to help monitor and manage digital consumption.
Key features include a dashboard sharing the time of day/duration tracking app usage, number of times a user has unlocked their device, and number of notifications received. Users will also now be able to set time limits for apps, so when they're getting close to their allotment, they'll get a little nudge letting them know. Youtube will also include a deep-link with similar analytics. "Shush" mode also to turn off sound, vibrations and notifications so consumers can be active and present during important interactions.
With these updates and people aiming to be more present in real-life interactions, it's more important than ever to for your digital channels (like apps) to provide value for users. Brands must ensure their messaging is relevant and personalized and ensure their app provides user value to minimize their chances of users deleting their app due to over-messaging.
>> Digital wellbeing is one more reason to make sure your engagement efforts put them at the center. And the best engagement happens when you know and respect your customers' likes, dislikes and preferences — including their preferred channels — and deliver more contextual, personalized messaging on any channel. Learn more about how our customer intelligence and intelligent orchestration solutions can help.
And, a Few Fun Food Related Highlights
Lastly, in response to the outrage over the placement of the cheese in the hamburger emoji, Google has responded with an updated emoji with the cheese in the proper spot. And, the glass, or stein perhaps, iis more than half full — now, the beer foam is no longer floating above a half empty mug, but a full, frothy glass.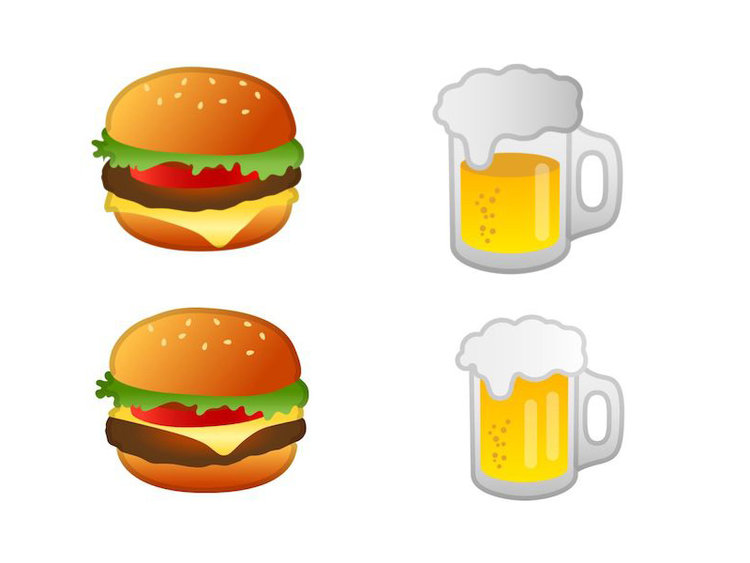 Out with the old (top), in with the new, full brew (bottom).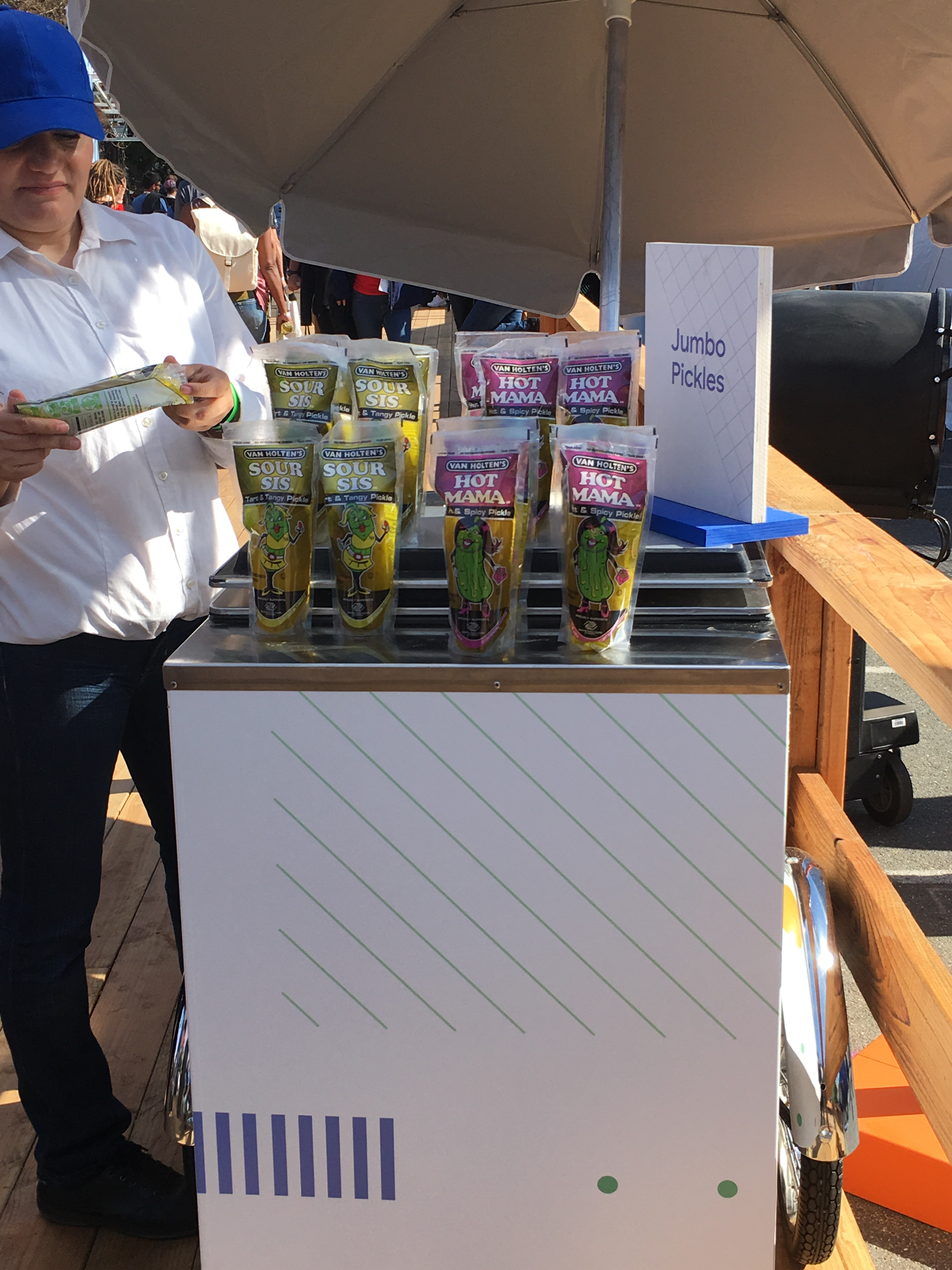 Winner of weirdest snack: Jumbo pickles
Subscribe for updates
If the form doesn't render correctly, kindly disable the ad blocker on your browser and refresh the page.
Categories