Thoughts on Returning to the Airship
Nearly five years ago I got together with Scott Kveton, Adam Lowry and Michael Richardson to found Urban Airship. People joke that we should have called the company Urban Space Ship or Urban Rocket Ship given our growth trajectory, but it wasn't always like that…we went through the same trials, tribulations and small, but incremental, triumphs as every other startup. The whole process bonded us together as few things can.
Anyone that knows me, knows I'm a sucker for new and emerging technologies and am always interested in the next big evolution in computing. Just as I saw a big opportunity in mobile when we got together to found Urban Airship, I saw great opportunity in connected devices or the Internet of Things (IoT). Having a strong entrepreneurial drive (or as my wife might say "suffering from the start-up bug") I naturally go after what I see in front of me, which caused me to go out on my own in 2013 and co-found Smart Mocha.
While I wasn't looking to come back to Urban Airship, it felt like I was being called home and the whole family was tugging. I recently had the pleasure of attending co-founder Adam Lowry's wedding, and being there and seeing all of the familiar faces was really comforting. Meanwhile, Michael Richardson returned to PDX after re-locating to London to help that office get off the ground and achieve amazing successes with some of Europe's largest brands.
Michael is such a force of nature, I told him when we started years ago that someday he would be doing his own thing and I be working for him, I just didn't realize it would be at Urban Airship. Michael is heading up our new formalized R&D group and I'll have the pleasure of working with him on the latest mobile developments and innovations as co-founder and principal research engineer. Together we'll help enable a proactive focus on innovation across the company with an eye to new technologies—iBeacons, IoT, wearables and others—that continue to evolve the mobile landscape and offer compelling opportunities for our customers.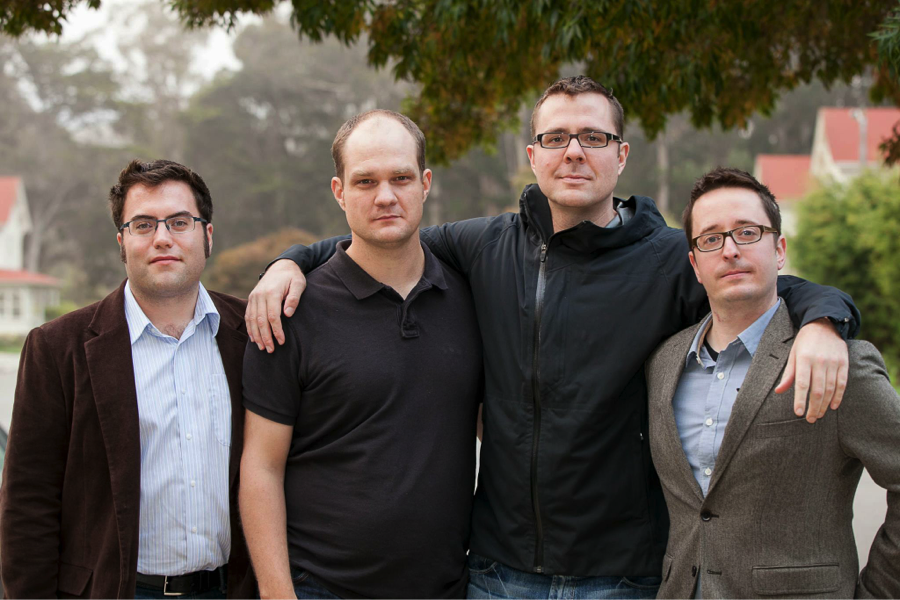 Smart Mocha is alive and well, shipping hardware betas to customers and hiring talented folks to help accelerate their public launch and transform the world of remote monitoring. I remain involved as a shareholder and advisor, but the guys at Urban Airship made it pretty impossible for me to do anything else, other than to eagerly hop back on board the Airship for what will surely be another wild ride.
In addition to learning about new technologies and building interesting things, I look forward to once again being part of Urban Airship's amazing culture. I just happen to be returning on our first official Hack Week, an evolution of Free Fridays, which is our way of giving people the freedom to work on things they are passionate about that might not fall into their day-to-day job description or, for which, they have been too busy to spend time on.
Subscribe for updates
Categories