The Best App We Have Ever Seen: BagelNOW
Holes — they're everywhere. But what if a hole could mean a whole new world … of opportunity? Enter BagelNOW, the premier bagels on-demand service and a powerful, user-friendly app for iPhone and Android.
Think of BagelNOW as an Uber, but for bagels.
At Urban Airship, we know that engaged mobile users become lifelong brand advocates, and a crucial component of mastering mobile engagement is giving your users what they want. BagelNOW gives consumers exactly what they want — bagels — when they want it: now.
Simply tap the "Bagel" button in the center of the app's home screen, and your bagel is on its way — almost!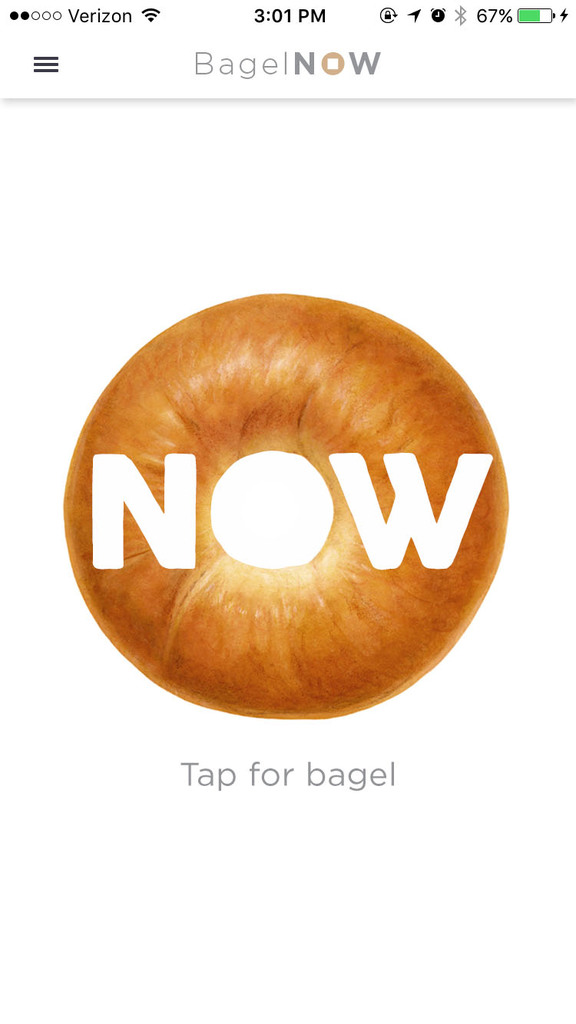 All that's left to do is whisper into your microphone the type of bagel and schmear you want, and one of BagelNOW's hundreds of bagel contractors in your metro area will receive a notification to start preparing your order. BagelNOW uses beacons to sense your location, making delivery a breeze.
Plain, Salt, Garlic or Everything — whatever type of bagel you want, BagelNOW can make it happen. Note: Cinnamon Raisin is currently only available on iOS.
Not sure what kind of bagel you want? Don't worry, they can help: Introducing BagelNOW Plus, an even more powerful app. For only $1.99, it can help determine what type of bagel you're in the mood for, and exactly how hungry you are.
How Does it Work?
First, accept BagelNOW Plus' request to use your mobile device's microphone and run in the background to record your body's sounds. The app's highly sophisticated algorithm can analyze your stomach's rumbling and determine exactly what kind of bagel and schmear you want.
Using your mobile phone's internal barometer, BagelNOW Plus measures both the acidity of your gastric juices and the productivity of your salivary glands based on the PH and humidity of the air you breathe. The app then delivers a bagel of appropriate heft and density.
Mere seconds later, look to the sky and see a toaster-laden drone heading your way. Make sure your Smartplate™ is fully charged, then hold it above your head (after first ensuring that your Location Settings are turned on) and the BagelNOW drone will launch your bagel downward toward your plate.
Costs may vary, and are calculated based on how many other BagelNOW/BagelNOW Plus users are currently hungry, and how many bagel preparers are logged in as "Available to Toast."
Sounds easy, right? It is! But what if you're not even sure you want a bagel at all? They can help with that too.
Even More Help
Options. Everywhere you look there are options. You are surrounded by a seemingly endless amount of simple solutions that outsource your everyday problems to a contracted worker with relatively low cost to you and even lower effort required. With the tap of a screen, help is on the way.
But the burning, existential quandary that none of these modern conveniences can solve: what do you want?
Coming soon from the makers of BagelNOW and BagelNOW Plus — Yearnify: The app that makes choices for you.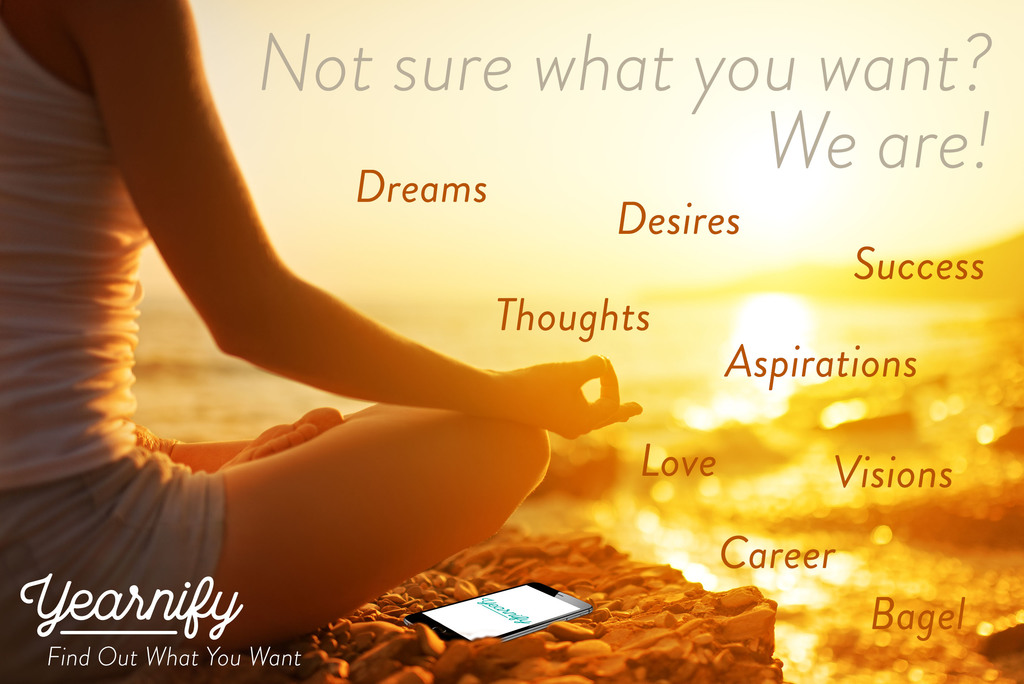 In this world of tough choices, figuring out what you truly want is sometimes the hardest of them all. For some privileged young professionals, decision fatigue is actually the worst thing that's ever happened to them.
Grant Yearnify permission to listen in on your daily life, around the clock, and it will determine exactly what you want. Talk about your dreams, and Yearnify will determine which of them you actually want the most. Yearnify has taken the last unsolvable problem and solved it. Finally, an app that can ease the burden of free will! Yearnify: Outsource your choices to a robot.
One fact that consumers who are interested in Yearnify may want to keep in mind: a very high proportion of test users in initial trials found that Yearnify told them they wanted bagels, even when they were pretty sure they didn't. Some reviewers have even gone so far as to imply that Yearnify is still planted firmly in the pocket of big dough. But in spite of these critiques, Yearnify version 1.0 really does have everything — literally everything. And also everything bagels.
Download BagelNOW or BagelNOW Plus for iOS or Android and start bageling, NOW. BagelNOW: the future is bagel.
Still not sure what you want? Download Yearnify and they'll tell you (spoiler: it's probably bagels).
***EDITOR'S NOTE: This post was sponsored by BagelNOW. Urban Airship was compensated with imaginary free bagels for writing this joke blog post.
Subscribe for updates
If the form doesn't render correctly, kindly disable the ad blocker on your browser and refresh the page.
Categories