Measure your App Retention Efforts with these App Analytics Reports
This five part blog series shares our favorite analytics reports and how they can help you drive better decisions at five key stages of the customer journey from acquisition, to re-engagement. Use these reports to go beyond typical metrics — like daily active users, return visits and more — to learn insights that help you take retarget users and take action in the areas that matter most to your business.
---
To drive growth, marketers need to foster deeper relationships with customers and grow brand engagement. And, to do so, better customer intelligence is needed to understand, predict and more quickly take action on customer journeys across any digital property or marketing channel.
But what metrics or reports do you need to see those impacts? We've created lots of pre-built reports in our data and analytics solution to help the world's leading brands get more out of their reporting.
We've covered how to prioritize your spend and identify your best app acquisition sources, track your onboarding programs and understand your app conversion efforts.
Inevitably, some of your app users may become inactive and visit your app less frequently. This can be combated with smart re-engagement efforts to kickstart and revitalize these users. But first, it's important to identify who these users are. In this post, we share two reports that can help you better measure your re-engagement activities.
Predictive Churn Report
Identify users likely to churn and take action before they lapse to keep them. Churn prediction is a proprietary machine learning algorithm that assigns a risk profile to each user. The machine learning model is trained to detect the most relevant risk factors for a churn outcome, and assigns either a high, medium, or low churn risk score. View this score by segment (tag) to look at specific user populations and build messaging campaigns to increase user engagement.
Key questions this report can answer:
Which users are most likely to churn?

Which segments are least likely to churn and why?

Are there specific segments of users that have a higher likelihood to churn than others?
Resulting Actions:
Zero in on user segments with a high likelihood to churn to create re-engagement campaigns tailored to their interests.

Understand which users are least likely to churn and run lookalike campaigns to target more users with similar characteristics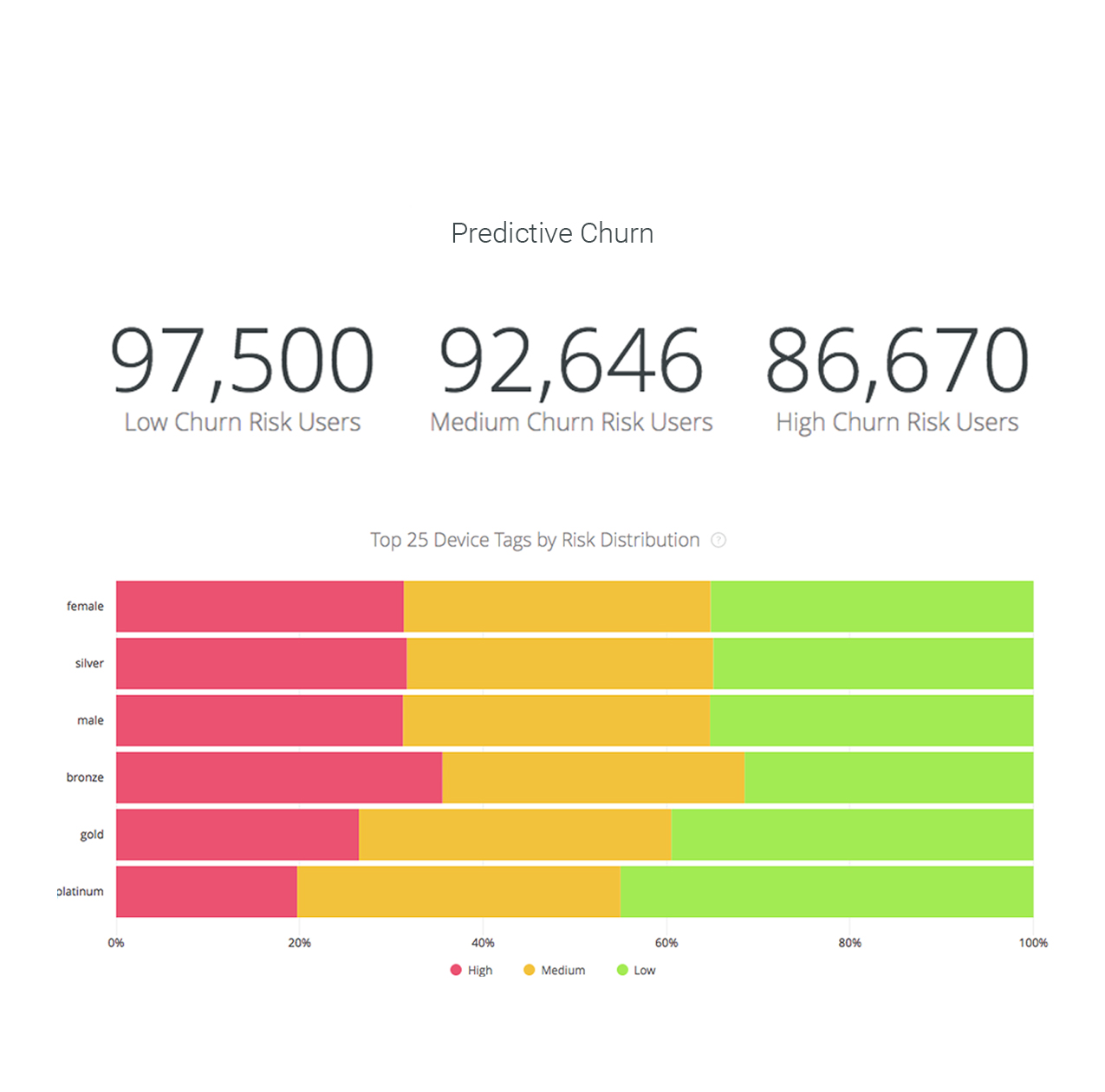 Easily identify and export users at high likelihood to churn and act to keep them on mobile or through other channels.
Retention Cohort Report
Beyond new users, the Retention Cohort Report can also be used for your general app population to get a clear view into how message frequency and type can impact net user retention. Take any time period and identify net retention for a cohort of users. You can also take a more preemptive action for specific users that need it most with churn risk predictions.
Key questions this report can answer:
What is my 30/90/365 day retention rate?

How does message frequency impact user retention?
Resulting Actions:
Increase or decrease messaging to improve net retention based on known results.

Benchmark net user retention and experiment with different types of messaging to increase engagement and reduce churn.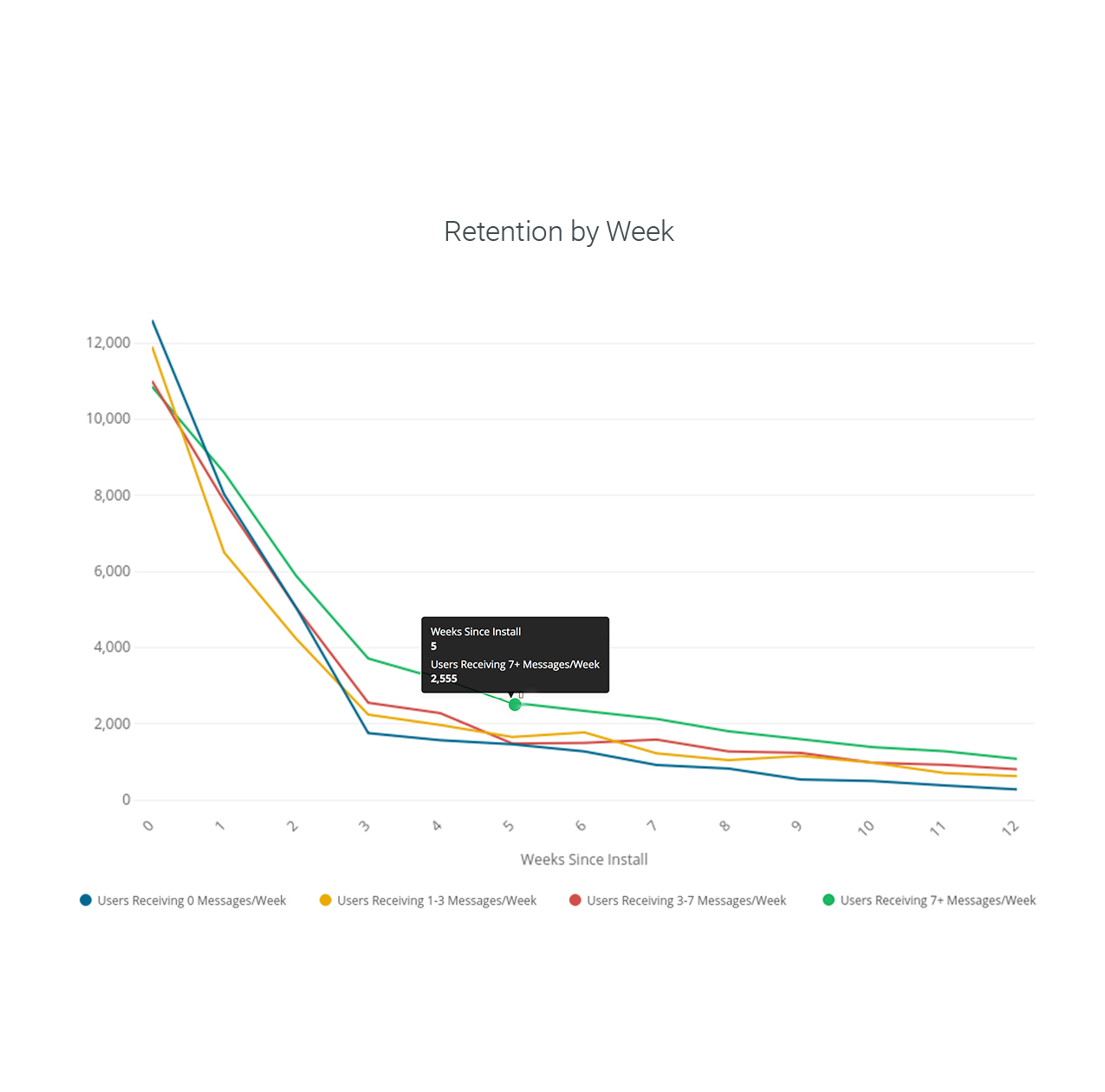 Understand the impact of messaging by frequency or type over time on retention.
Interested in reports beyond that help you beyond measuring your retention efforts? Our 11 Must-Have Predictive Lifecycle Marketing Reports eBook shares additional predictive lifecycle marketing reports we recommend you start tracking to drive better decisions at key stages of the customer journey.
We'll close out our series next week with a final few reports to help you, we'll discuss 2 reports that can help you gauge your re-engagement efforts. Subscribe to our blog to follow along – we share a weekly digest so you don't miss a thing.
---
Want to see all of the reports we'll be covering in this series right now? Download our eBook 11 Must-Have Predictive Lifecycle Marketing Reports anytime!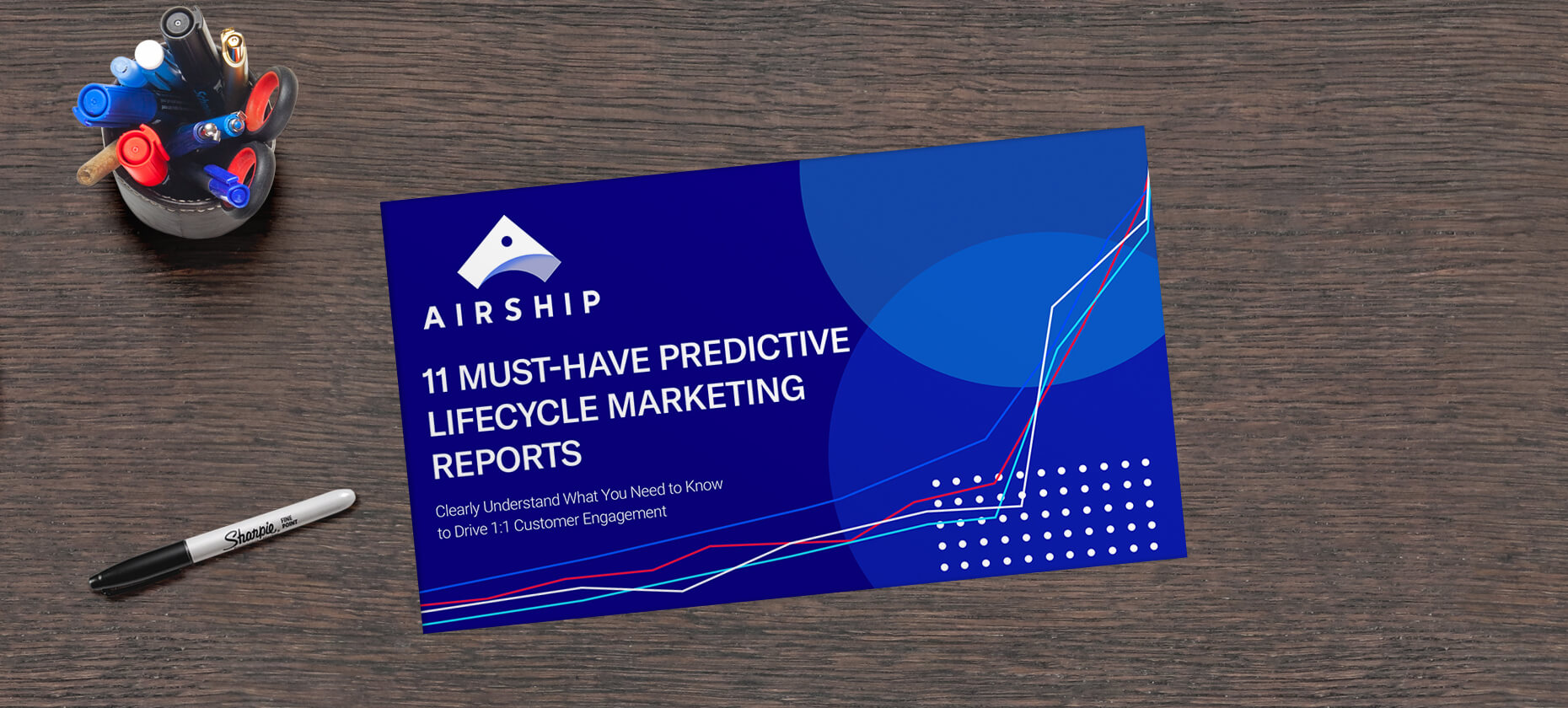 Subscribe for updates
If the form doesn't render correctly, kindly disable the ad blocker on your browser and refresh the page.
Related Posts
Categories