MAU Vegas 2023: Event Roundup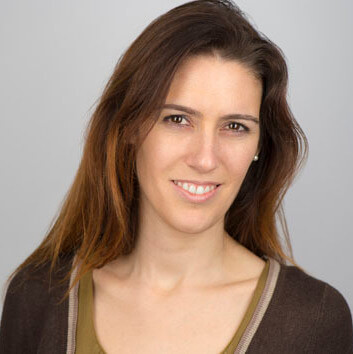 It's been nine years since the first Mobile Apps Unlocked, aka MAU Vegas, took place and it has now become one of the world's must-attend conferences for mobile marketing and growth professionals.
Between keynote sessions and poolside cabana conversations, Skyloft suite gatherings and pool parties, MAU brought together industry leaders to network and discuss the latest mobile app trends and challenges over three days at MGM Grand in Las Vegas.
Airship was once again an event sponsor. We had the opportunity to announce our latest consumer research detailing what motivates consumers to continue to use mobile apps, how they discover them and when and why they delete them.
How cost-of-living crisis affects mobile apps
According to Airship research, rewards and targeted offers grew more than other app opt-in motivators over the last year — likely a result of the cost-of-living crisis. At MAU, Michaela Jacobsberg-Reiss, Director of Product Marketing at data.ai, referenced the crisis and consequent reduction in available disposable income. Jacobsberg-Reiss reported an increase in app downloads among fast fashion, vintage and secondhand retail apps, enough to bring these types of apps into the year's top 10 of shopping app downloads.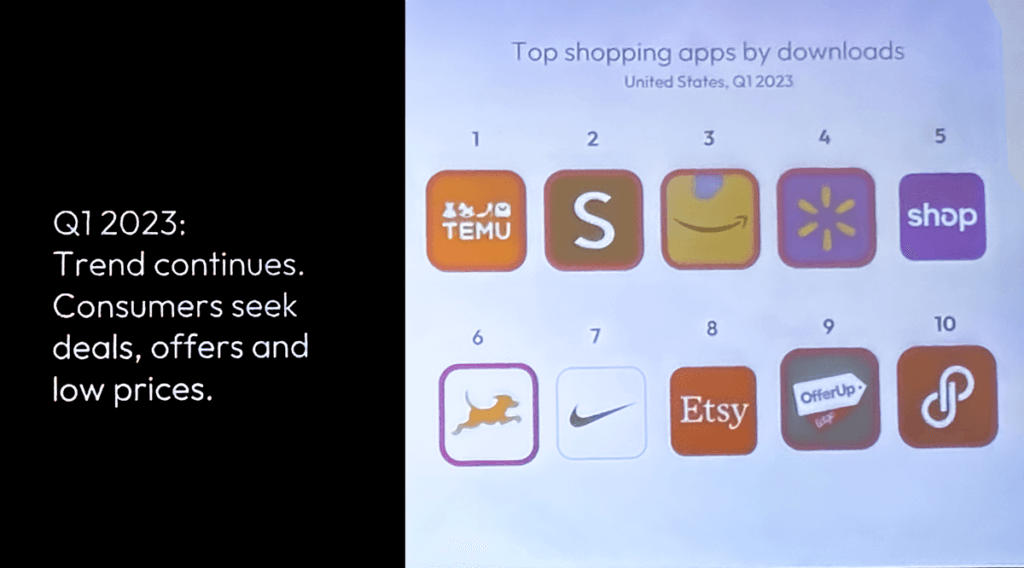 According to Keely Jeppson, VP Marketing at Fetch, a coupon and rewards retail aggregator, this trend in consumers searching for deals is here to stay. However, deals and promotions will only encourage higher purchases if they're targeted. For example, a special five-day coffee purchase deal may encourage someone who would normally purchase coffee three days per week, but for anyone who purchases coffee every day, it would be irrelevant. The brand would provide better value to that second customer if they would offer a deal to encourage a second purchase with the coffee instead. Influence Mobile's VP of User Acquisition, Brett Patterson, also highlighted the cost-of-living crisis as an influencing factor for the mobile app industry during the year ahead. He highlighted the importance of mobile apps focusing on their retention strategy to avoid the toll that the crisis might take on brands in general.
Mobile app acquisition remains a priority
Airship's consumer research also found that searching and browsing app stores continues to be the top way people discover new apps to download. Search engines are the second most important method, followed by word of mouth.These findings seemed to align with the views of app owners at MAU. For example, for metaverse gaming app Upland, paid marketing isn't strong enough to drive acquisition results . Lindsay Anne Aamodt, Upland's Head of Marketing, said App Store Optimization is a very important part of their acquisition strategy, and Upland works closely with Airship Gummicube to support ASO. It also works with non-traditional acquisition channels, such as crypto and other communities, to support word of mouth promotions.
The importance of funnel optimization
Another area of focus for mobile experts at the MAU was the importance of optimizing the app funnel to drive increased growth. Aamodt said Upland focused on optimizing their app onboarding and user experience across the funnel after they realized they were losing too many users down-funnel. They also looked at driving continuous improvements across their user lifecycle with social media communications, email marketing and data science, which consistently feeds back information about drop offs so they can improve their marketing channel accordingly.
Dana Melamede, User Acquisition Team Lead at game developer Playtika, discussed the importance of leveraging generative AI for content creation for both acquisition and retention. She suggested that companies should adapt to make the best use of these tools so they can support their content marketing overall.
Her view aligns with Airship's consumer research. The third most common reason consumers delete apps is that they "never used them" — in other words, after download from the app stores, the app was never opened. Therefore, funnel optimization needs to begin with quick, clear and consistent reinforcement of the app's value proposition, and creating more and better content across re-engagement channels to counteract this trend.
Airship at MAU
The Airship team returned from MAU energized from meeting with so many of our partners, clients and other leaders in the mobile marketing industry. What happens in Vegas shouldn't stay there. We encourage you to meet with our team to learn how Airship can support you in creating greater customer value now — inside and outside the appTM. If you would like to receive the full consumer survey report with the data mentioned above and much more, please sign up here to be among the first to receive it.
Subscribe for updates
If the form doesn't render correctly, kindly disable the ad blocker on your browser and refresh the page.
Categories