iHydrate with Push reminders to hydrate
Mobile Sports, Inc. recently launched its iPhone application, iHydrate (download) and Urban Airship is pleased to be working with them to provide them with their push notifications.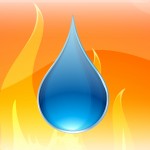 "One of the biggest challenges athletes face, especially in hot, humid weather, is consuming enough fluids before, during and after sports," says Brooke de Lench, Publisher and Editor-in-Chief of the popular youth sports parenting website, YouthSportsParents.com, and CEO and President of Mobile Sports, Inc.. "iHydrate (TM) is designed to address this important problem," says de Lench.
iHydrate uses Urban Airship push notifications to send reminders to its users telling them to drink water to stay hydrated.
Says Michael Sikorsky, the developer of iHydrate, "Integration was painless. The sample-code and docs are great. I had my first push notification App in less than an hour." He continues, "The team at Urban Airship has been awesome. Adam being available to support the community and answer development questions has been amazing. I wish every company was like this."
iHydrate is available on iTunes for $4.99.
Subscribe for updates
Categories