How Brands Can Create Better Mobile App Experiences with Airship + RevenueCat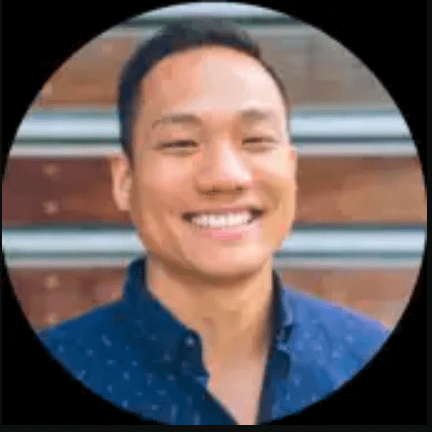 As COVID-19 winds down, mobile apps are on the rise in retail, travel, finance, events, entertainment and many other industries. Data.ai (formerly App Annie) found that consumers spent a third of their waking hours on mobile in 2021, up 30% from 2019. They also spent 30% more on in-app subscriptions year-over-year. 
But what the data doesn't show is a vast disparity among mobile app experiences. We've all experienced apps that are delightful and seem to know and value our unique needs. And we've all had frustrating experiences—including too many notifications or are not user friendly.
Good or bad, these experiences are happening in apps, not inboxes. That's why when businesses focus on email-centric communication platforms, they end up missing out on pivotal opportunities to engage, retain, and grow their user base. Companies that deliver a superior customer experience grow revenues five times faster on average than their competitors.
If you're a brand with a mobile presence, it's time to focus on building great mobile app experiences, especially for your most valuable customers: your subscribers.
It doesn't have to mean hiring more developers
Consider the idea of identifying who your most valuable customers are, knowing what actions they've recently taken in terms of their subscriptions, and delivering custom experiences based on these unique characteristics. Just a few years ago, this would have taken 1–2 years of work and a dedicated team of 3-5 full-time engineers. Today, it's possible in days or weeks with Airship and RevenueCat.
Airship gives you the means to configure custom in-app engagement strategies for your users based on their unique characteristics. RevenueCat provides the important user context around payments and subscription status, which is time-consuming and complex to gather on your own. Together, these tools can help you build better mobile app experiences without extra engineering resources.
How RevenueCat and Airship integrate
RevenueCat is fully integrated with Airship, giving you the unique ability to track high-value subscription users and engage with them directly throughout their lifecycle. 
Once Airship and RevenueCat are synced – which takes less than five minutes – it's easy to track and target each cohort of customers. In-app events, such as starting a trial, an initial purchase, renewal and cancellation, are all automatically routed from RevenueCat to Airship in real time.
This means you can design personalized Airship Journeys and Automations based on purchase behavior. For example, if a user has a billing issue or if their trial is about to expire, you can identify this event with RevenueCat and, from Airship, choose what should happen – such as sending a customized in-app message to the user that can be changed on the fly. 
Using RevenueCat and Airship: Examples
The most successful mobile app experiences reflect both what you're trying to accomplish and what you know about the user. Let's take a look at some examples at different stages in the customer lifecycle.
Acquire
To acquire a loyal customer, it's important to take advantage of that moment when they first start a free trial in your app—you might never get a better chance to earn their trust. With Airship Scenes, marketers and mobile product owners can easily create, edit and manage native full-screen, interactive walkthroughs that showcase the latest features, how the app will make users' lives better, and how to get started. With RevenueCat, Scenes can be easily triggered on a customer starting a free trial with your app.
Grow
To ensure that your app has sustainable growth, you need to find ways to provide win-wins for your customers to help them get the most value out of your app. With RevenueCat and Airship, you can identify untapped areas—such as a subscription pause—and send targeted in-app messages, such as a promotional offer to renew at a lower rate.
Retain
When a customer's subscription is about to expire, or their free trial is about to end, it's a make-or-break moment from a retention point of view. With Airship and RevenueCat, you can identify these key cohorts and target them in the app. As they prepare to make a decision, you can ensure that they feel appreciated and have all the information about why your service is a great purchase.
Support
Building great mobile app experiences is an ongoing journey, not a one-time challenge. With Airship Surveys, your brand can collect granular feedback from users while they are engaged with the app, resulting in actionable insights to improve app experiences without developer involvement. Using RevenueCat, these surveys can be tailored to different cohorts, such as users who have just canceled their subscription, to learn essential details about customer pain points.
Conclusion
You don't need to hire more engineers to improve how you engage with your customers on mobile. A rich ecosystem of third-party tools can work together to help businesses address customers' needs more quickly, without relying on additional resources. Airship and RevenueCat are used by some of today's biggest brands to build better mobile app experiences. We hope you'll give this integration a try and see how it can help you engage and strengthen your valuable subscriber base.
With the most accurate and up-to-date subscription data collected from your users and available in Airship, you'll have all the necessary tools to increase your users' engagement. To learn more, take a look at the RevenueCat docs.
1. Forrester Research, Inc., Transform Customer Processes and Systems to Improve Experiences, February 22, 2021
Subscribe for updates
If the form doesn't render correctly, kindly disable the ad blocker on your browser and refresh the page.
Categories