Google I/O Focuses on Connected Experiences Across Devices
Google's annual developer conference drew massive crowds to Moscone West Convention Center today where the latest version of its Android operating system, "L," took center stage. However, Google's focus went far beyond smartphones and tablets to focus on Android presenting a single, seamless, contextually aware environment across multiple screens, from the small screen on your wrist to the big one in your living room, as well as laptops and cars.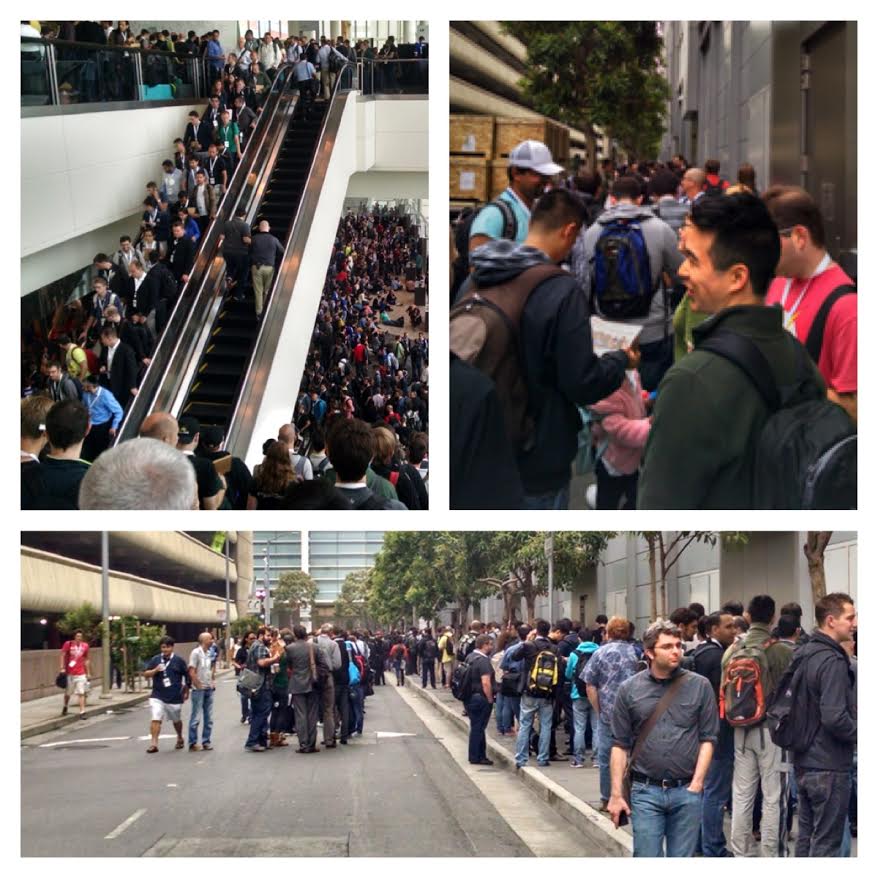 The preview version of Android L contains more than 5,000 new APIs and form factors that go well beyond mobile, but what was most visually striking and a major point of emphasis during the keynote was its adoption of Material Design, enabling developers to add the illusion of depth for more intuitive navigation inspired by tactile interactions in the real-world. …it looks a whole lot nicer than that sounds.

Notifications, like everything else in Android L will also leverage Material, adopting a substantially different card-shaped, shadow-casting look that is the latest in Android's continual evolution of notification look-and-feel.

Expanded views and action buttons for notifications introduced with Android Jelly Bean are alive and well, but Android L also brings significant new notification enhancements. Most notably, notifications can now appear on the lock-screen for immediately glanceable information.

Rather than simple chronological ordering, lock-screen notifications will also be priority-ordered based on new user controls, new metadata (category and extra people) and older metadata including when, priority, and vibration/sound. You can pull down on the lock-screen to view all notifications, in addition to dismissing them directly from the lock-screen, which will synchronize across your phone, tablet and smartwatch.

Android L also adds a privacy feature called Notification Visibility that designates whether the notification will appear on the lock-screen or not, including Public, Private, a Public version of Private and Secret. These settings will offer apps a way to specific what is safe to show where and offer users a way to specify whether they care.

Heads-up notifications were also introduced enabling people to easily take action or dismiss high priority notifications while continuing to use whatever app they are in when it arrives.

Google introduced a ton of new features and SDKs for Android Wear, Android Auto and Google Cast that will offer developers and brands more opportunities to get their apps on multiple screens for more seamless experiences wherever users are. For example, if you dismiss a notification from a smartwatch it will also disappear from your phone. Apps synch across devices too, as well as wearable versions of your phone's apps being automatically added to connected wearable devices.

The L developer preview SDK will be available tomorrow on d.android.com and we expect a lot of developers will be trying out a lot of new things in preparation for this functionality coming to consumers.

Follow us on Twitter or check back on our blog for additional updates as we dig into more capabilities coming from the major mobile platforms.
Subscribe for updates
Categories