Don't Miss a Note with the Lollapalooza Official App
Lucky enough to be heading to Chicago for Lollapalooza this August? Make sure to grab the Official Lollapalooza Mobile App, developed by Xomo, to get the most out of your time in Grant Park. The app is a comprehensive guide for everything you need inside the festival, including an interactive map, group messaging, lineups, Instagram photo integration and the 'My Schedule' feature to make sure you catch all your favorite artists. Lollapalooza will also announce giveaways and contests throughout the park with push notifications, as well as major schedule changes, emergency messages and personalized reminders based on performers you favorite. In addition, if you missed out on tickets this year, keep the app around to make sure you're the first to receive Lollapalooza's push notification announcing when tickets for next year go on sale.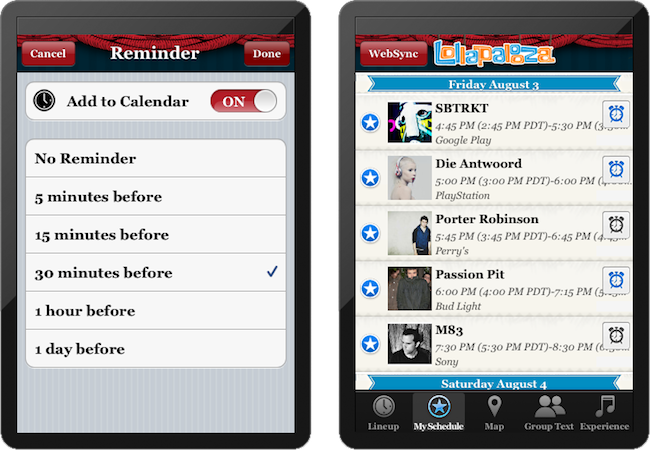 Download the Lollapalooza Official App for iOS and Android devices.
Subscribe for updates
Categories