Customer Spotlight: Zoomy Gets You Where You Want To Go (As Long As You're in New Zealand)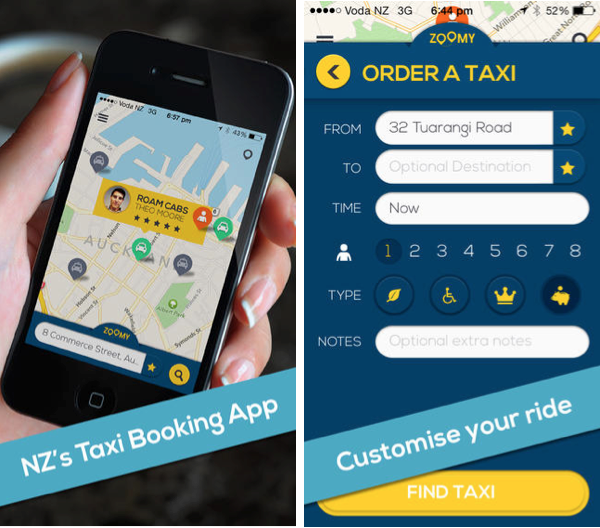 Let's get one thing out of the way: Getting a taxi can really suck sometimes.
It can either be a rough hailing competition in bigger cities, or challenging to even find one in smaller cities. Then there's the worry over getting to your destination on time—and safely—and deciding the best payment method.
Zoomy, a taxi booking service that launched in 2013, is setting its sights on disrupting the taxi industry by bridging the gap between functionality and customer-focused servicef–helping Kiwis get to where they need to go. Download the Zoomy mobile app, enable location and you can book travel in minutes. As soon as a driver accepts your job, you'll see where they are on your map. The service also provides you with the name, picture and license plate of your driver so there's no mix up when they arrive, which is also heralded by push notification.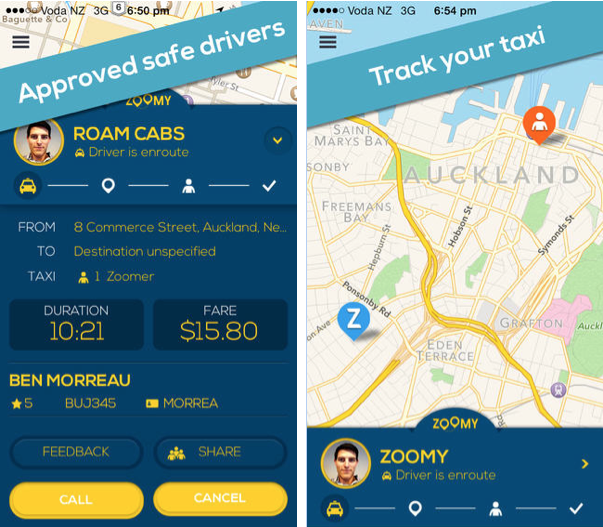 Though the New Zealand-based service is limited to Auckland, Wellington and Christchurch, more than 750 taxi drivers have registered to use the technology, and more are expected to join this year. Riders can pay from their smartphone and rate drivers once they've arrived at their destination.
If that isn't enough to intrigue you, the service is completely free. Zoomy receives a small percentage from rides that are booked through the service.
If you find yourself trying to navigate your way around the land of high peaks and deep valleys, download the app on iOS or Android.
Subscribe for updates
Categories