Customer Spotlight: Follow Your Favorite Tennis Players' Progress with the 2013 Wimbledon App by IBM
As the world's top tennis players begin competing next week in the 127th Wimbledon Championships at the All England Lawn Tennis and Croquet Club, tennis fans can follow all the action on their smartphones or tablets, regardless of their location.
This year's app, built in partnership between the AELTC and IBM, allows users to track specific players and receive push notifications on their progress. Instead of having to sift through all the scores and listings from this large event, users can opt to receive updates on Novak Djokovic, Serena Williams, and any of their other favorite competitors. Additionally, the app plans to deliver push updates for general news and alerts throughout the tournament.
A slew of familiar features are also included in this year's app. Between a latest news feed, scoreboard, schedule, photos, and video highlights, the app keeps you up-to-date on all of the tournament matches. And with Live @ Wimbledon Radio, users can listen to three channels covering The Championships and live match commentary.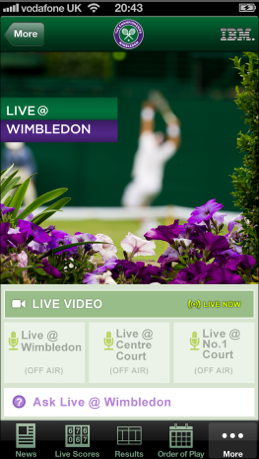 While the Wimbledon app can be enjoyed by users all around the world, it also includes a map feature, called "Find It," specifically designed for attendees of the event. This interactive map provides spectators with the locations of key amenities, such as restrooms, dining options, first aid centers, courts and any other notable landmarks.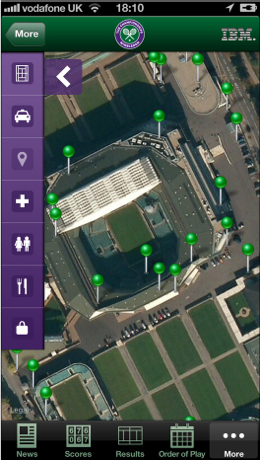 With the Wimbledon app you can enjoy one of the year's greatest sporting events, wherever you are. Download the free app for iOS and Android.
Subscribe for updates
If the form doesn't render correctly, kindly disable the ad blocker on your browser and refresh the page.
Categories