Customer Spotlight: Cannes Lions App Connects the Creatives
Each year nearly 12,000 talented communicators gather for a festival fit for the creative elite. The event attracts minds who wish to showcase exceptionally inspiring work across 17 categories that influence brand experiences, resulting in the world's largest, most elaborate awards show known to creative professionals. This is Cannes Lions.
From film and design to media and technology, nothing at the festival should be missed, and it doesn't have to be thanks to the 2014 Cannes Lions App.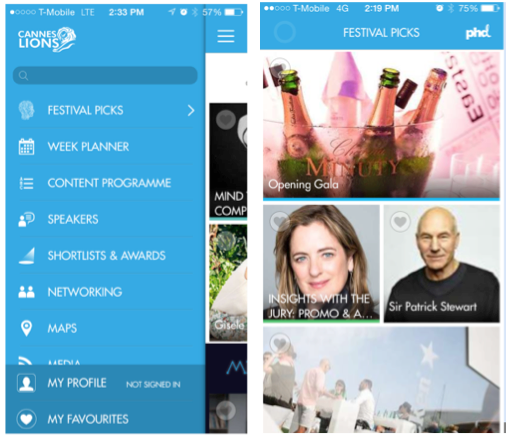 Eventbase Technology worked with Cannes Lions to create the festival's official app and implement iBeacons, partnering with Urban Airship for the delivery of highly targeted and iBeacon-triggered push notifications. The iBeacon-powered "Around Me" feature called Cannes Connect within the official iPhone app will enable attendees to detect nearby festival-goers, read their LinkedIn profile and immediately reach out to connect with them.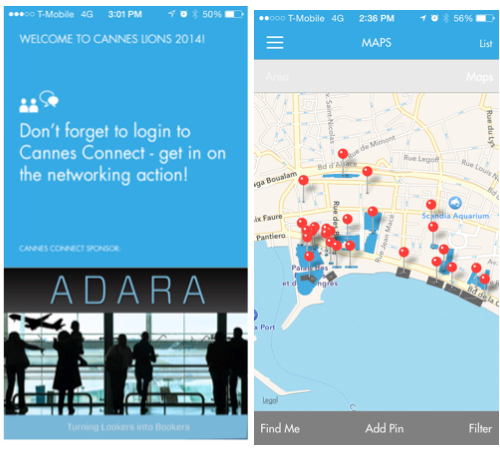 The app also includes a weekly planner feature that makes it easy to create personalized festival schedules that can be added to mobile calendars. Whether sessions of interest are close together or days apart, app users will be able to see all of this within their planner paired with the festival map and customizable session alerts.

Other features will offer attendees the ability to easily access festival programs, awards lists, news and multimedia, and easily share that with tight social integration and the ability to create and send digital postcards.
With so many ways to find out and be connected with what's happening around you, the 2014 Cannes Lions App has the ability to transform the event experience, making it more personal and more connected to what's around you. The best part? All of the features can easily be synched to multiple devices so every detail is at your fingertips wherever you find yourself.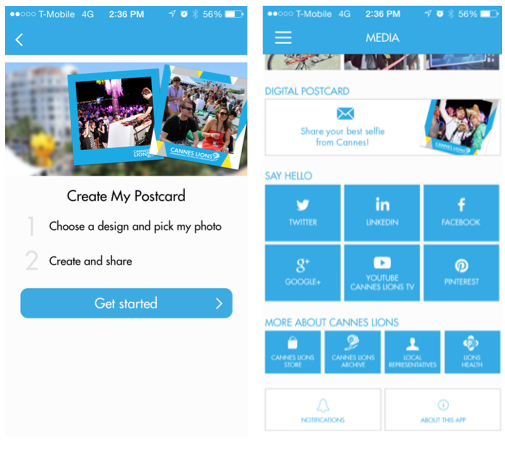 Additional features of the app will become available once Cannes Lions starts. Download the app for iOS, Android and (coming soon) for Windows 8.
Subscribe for updates
Categories