Come Trend with us at Mobile Saturday at SXSW 2015
Can you feel it? SXSW 2015 is in the air!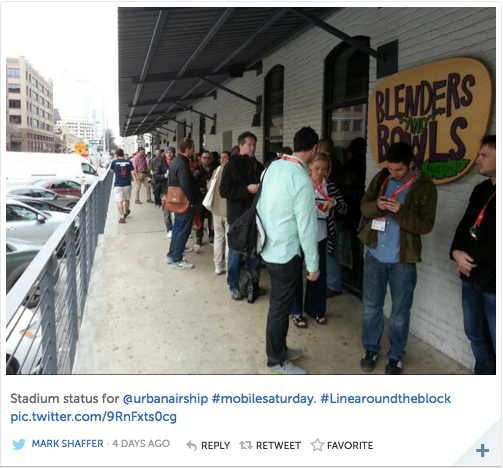 For the past two years, SXSW attendees have braved long lines and standing room-only to attend Urban Airship's Mobile Saturday – SXSW's only day-long track dedicated to mobile. This year's lineup boasts a stellar coming-together of leading mobile experts and brand innovators to discuss the latest mobile marketing topics and strategies.
Organizations speaking include: 451 Research, ABC News, AKQA, Breaking News (NBC), Forrester Research, Gimbal, HomeAway, Location Based Marketing Association, R/GA, Redbox, RetailMeNot, Starwood Hotels and Resorts Worldwide, Visa, Walmart and The Wendy's Company (keep an eye out for mini-bios on individual speakers in upcoming posts on Facebook and LinkedIn).
Hype and navel-gazing get left at the wayside at Mobile Saturday, as peer-based discussions shed light on how brands are driving real business results today and tackling new mobile innovations that will shape the future of experiences to come.
Last year Mobile Saturday trended to the #2 topic, just behind Seth Meyers of Saturday Night Live, and this year the venue is three times larger, enabling even more SXSW attendees to participate and learn. Register here if you plan on attending or want to be among the first to receive video recaps.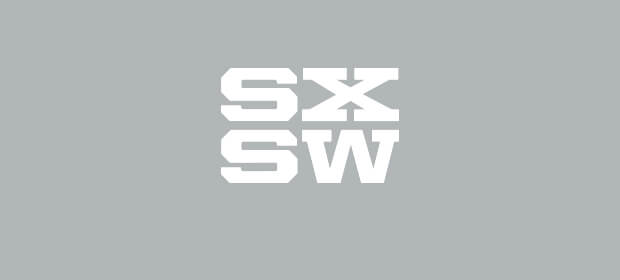 Take a look at what some attendees had to say about Mobile Saturday years past, and then check out the agenda for this year where brands will dish out cherished advice for the mobile's most pressing topics.







A 'mobile-first approach' is too basic. Companies should devise their 'mobile brand' for real customisation #sxsw #MobileSat

— Deloitte Digital AU (@DeloitteDIGI_AU) March 8, 2014
#MobileSat @MobileSaturday "mobile moments" – use these to figure out the who, what, why, and how of the mobile space

— Alex Kenyon (@AKs47th) March 8, 2014
Mobile is no longer a channel, it's a holistic experience #MobileSat #cscsxsw

— Zach Barkus (@zachbarkus) March 8, 2014
Focus on doing core products really well but leave time for big innovations each year, says @StarwoodBuzz's Arlie Sisson. #mobilesat

— eBay Inc. (@ebayinc) March 8, 2014
By 2017, digital touchpoints like mobile will influence 50% of US retail sales. #mobilemindshift #sxsw #mobilesat http://t.co/yod9Ez7jkX

— Forrester Research (@forrester) March 8, 2014
So far @MobileSaturday location based marketing panel has been the best sess for me #mobilesat The bar has been set. Step it up #sxsw!

— Eric Gohs (@ericgohs) March 8, 2014
The full agenda for Mobile Saturday at SXSW 2015 includes:
9:30 – 10:30 am: Mobile Beyond Marketing: the Era of Un-Advertising
The implications to marketing and advertising are massive since consumers who have curated your brand onto their devices don't expect you to advertise to them, but rather un-advertise, i.e. serve them with personal value, not corporate jingles.
Arlie Sisson, Starwood Hotels and Resorts Worldwide, Associate Director, Mobile Product Strategy
Brendan Wright, Walmart, International Mobile Products
Sonia Nagar, RetailMeNot, Senior Director of Mobile
Brent Hieggelke, Urban Airship, CMO
11:00 – Noon: Driving to Retention: a Simple Roadmap
Hear how leading brands systematically approach Mobile Onboarding, Activation and Retention (MOAR) to dynamically pre-program their success.
Ben Jones, AKQA, CTO
Peter Roybal, ABC News, Head of Mobile Products
Kimberlie Christen, Redbox, Senior Mobile Marketing Manager
Alyssa Meritt, Urban Airship, Head of Strategic Consulting
12:30 – 1:30 pm: Changing the Human Experience with Mobile Location
The digital world is flat, experienced as pixels on a screen, but mobile is round—it's with you wherever you are and increasingly connected to everything around you. We are on the cusp of a new world of effortless experiences and serendipitous moments as consumers go from handy GPS directions to highly contextual, real-world experiences.
Ajay Waghray, HomeAway, Mobile Product Manager
Kevin Hunter, Gimbal, Chief Operating Officer
Cory Bergman, Breaking News (NBC), General Manager
Michael Richardson, Urban Airship, Co-Founder & Senior Director of Product
2:00 – 3:00 pm: "Watch" What Happens Next: a World of Wearables
Panelists will discuss the latest trends and initiatives shaping the future of an already rapidly growing ecosystem of wearables and mobile services, shedding light on today's successful strategies and demystifying the challenges and opportunities to navigate the course ahead.
Richard Ting, R/GA, Global Chief Experience Officer
Asif Khan, Location Based Marketing Association, Founder & President
Julie Ask, Forrester Research, Principal Analyst
Scott Townsend, Urban Airship, Director of Agency Programs
3:30 – 4:30 pm: Wallet Wars: Payments are Just the Beginning
As retailers, mobile device makers, credit card companies and social networks battle it out for mobile payment supremacy, this critical mass around wallets will open up even more valuable opportunities to engage consumers and close the loop between acquisition and conversion across all channels.
Brian Kirby, The Wendy's Company, Digital Marketing Manager
Jordan McKee, 451 Research, Senior Analyst
Jeremy Nicholas, Visa, Vice President, Digital Product Marketing
Stephanie Capretto, Urban Airship, Strategist
Get inspired for the future of mobile and leave armed with practical advice for today. Register here if you plan on attending or want to be among the first to receive video recaps. You can also follow along on Twitter @MobileSaturday and #MOBILESAT.
Subscribe for updates
Categories