CNET brings CES to users with breaking news pushes
As many of us pack our bags for CES this week, we're bracing for the flood of events and information popping up on our respective feeds. So whether you're on the floor at CES, following from your office, or on-the-go but still connected, we'd love to highlight one of our customers' apps that will make sure you won't miss the biggest news or product releases coming from the show. Because if you're like us (which we suspect you are), you'll want to be the first to know.
As you wait in your hotel room or boarding gate, make sure to download CNET's iOS app to have the top breaking stories from the week delivered to your fingertips. CNET's editors will be picking the top daily stories that you absolutely need to know about and sending them to you as soon as they're live. This way you'll stay connected to the biggest news, even while your other hand is tied up clutching that Yard-Long Eiffel Tower drink.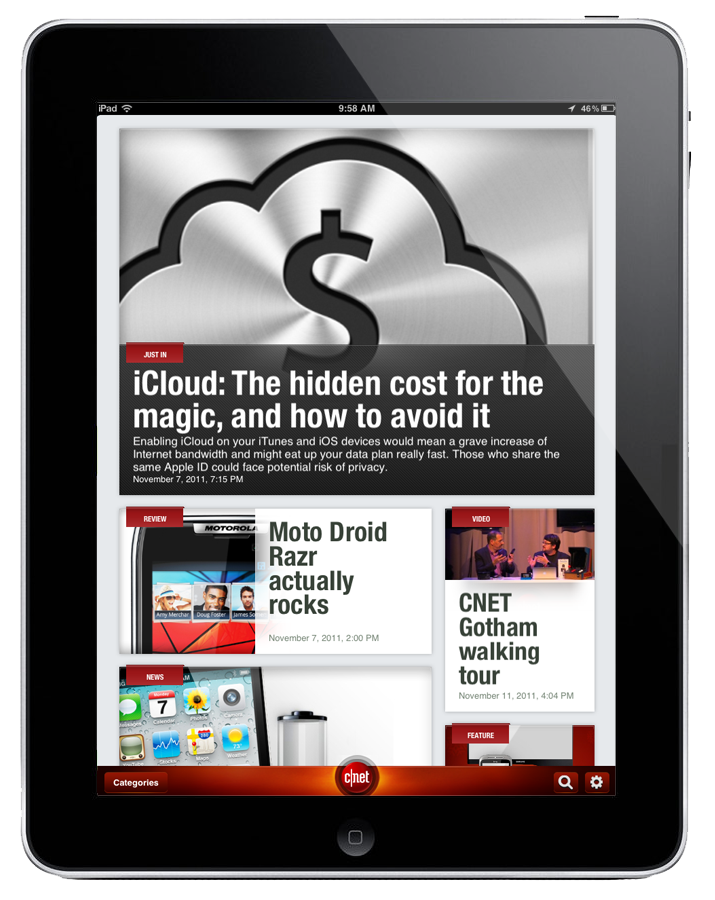 Pick up the CNET app for iPhone and iPad at the itunes store.
Subscribe for updates
Categories