Apple Announces Recurring Subscription Features
This morning Apple announced the general availability of their subscription APIs — most notably present in "The Daily" iPad app. This gives developers a powerful new option for generating recurring revenue for their apps.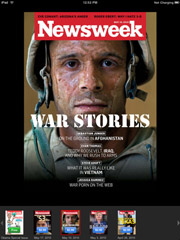 Over the past few months we have been working with publishers such as The Daily Mail, Guardian and Newsweek in providing the means to handle subscriptions. Our solution manages the key requirements around Apple's subscriptions policy, such as content delivery, user management and content recovery. Until today, automatic subscription renewals via iTunes were unavailable. With today's announcement, we'll be integrating this new functionality into our Subscriptions product very soon.
In addition, Apple now gives the publisher the ability to gather information about their subscribers. Things like full name, email address and zip code help publishers understand more about the demographics of their subscriber base. We'll be updating our subscription solution to support the ability to gather, track and manage this kind of data from Apple as well, making it a seamless turn-key solution for publishers.
Apple continues to leave a significant amount of work to the developers even after this announcement, and we'll continue to offer services for managing and delivering content (i.e., digital editions), unlocking features, as well as authenticating users and accounts outside of Apple's ecosystem.
As always, we will be working on offering these same features across other platforms like Android and BlackBerry. Stay tuned!
Subscribe for updates
Categories