App Developer Survey Results: How & Where We Push
Our business relies on answering the demands of mobile application developers. We always want to hear from the developer community which is why we partnered up with GetJar to survey a large group of developers about their development plans.
Which mobile messaging channels do you use to communicate with users: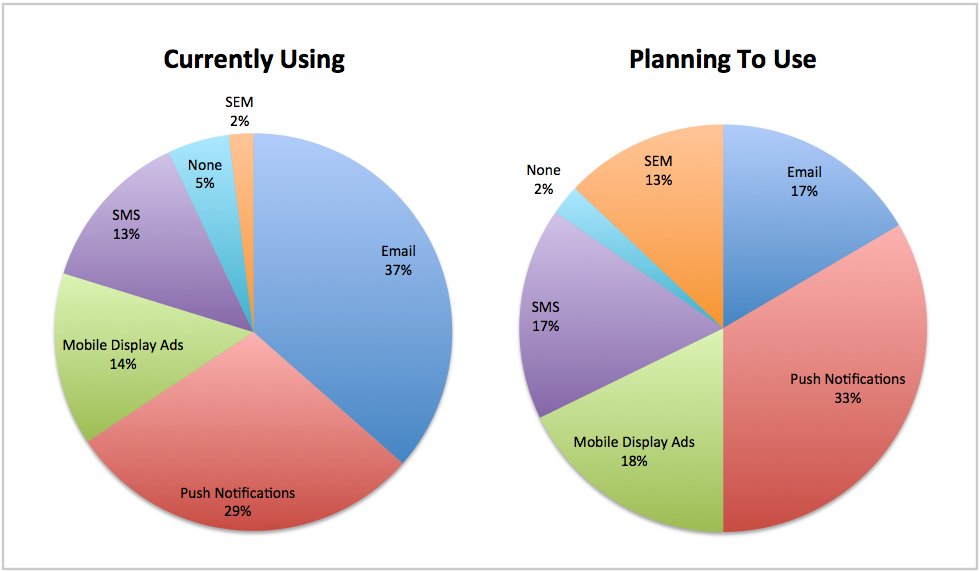 Email was the winner in what developers are using right now, with push notifications in a close second. When we asked what communications channels developers plan to use, however, push tops the list, so we should expect to see push overtaking email as the leading mobile messaging tool going forward. This is maybe the most interesting finding; not that push notifications are more popular on developer roadmaps but that email is going to drop so radically.
User engagement is a perennial hot topic. So how do developers use push notifications to drive engagement (continued and repeated use)? Everyone wants to know which types of apps are having the most success and because success is most accurately measured by engagement, one way to figure this out is to look at which categories of apps are using push notifications and for what reason. It should be no surprise that news alerts and information updates are the most popular use cases. Social and geo updates are at the top of the list too.
If you use push notifications, how are you using them?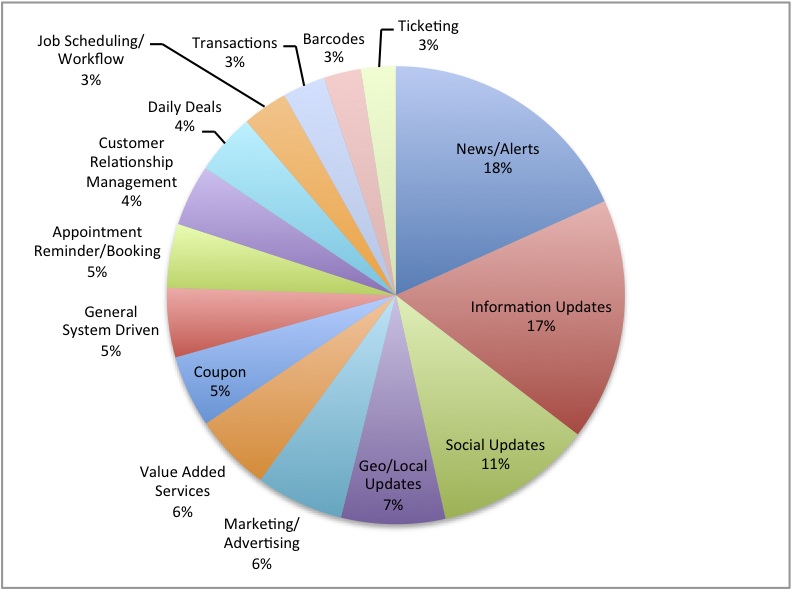 * Sample includes 298 developers, polled from across various platforms and roles as part of the quarterly Getjar Appmeter survey (read more about the full results here). Thank you to all of the developers who took the time to participate. We took all of your feedback to heart and will continue to introduce product enhancements and extensions to allow you to continue dazzle your users without worrying about the complexities of message delivery.
Subscribe for updates
Categories