Amazon's Fire Phone Merges Digital and Physical Worlds with Firefly
With the release of its new Fire Phone today, Amazon enters the global smartphone market in a development we think will be great for consumers and the industry.

At Urban Airship we've been watching this development with excitement, and have every reason to believe this new smartphone is going to be highly successful and potentially disruptive. Amazon already has one of the best-selling tablets on the market. With its thriving mobile app ecosystem, robust web services, content distribution and shopping infrastructure, plus the fact that most Android and HTML5 apps will already work on Fire, Amazon is well-positioned to take a significant share of the still-growing smartphone market and give developers greater distribution almost automatically.
Innovative Features
The Fire Phone itself is beautiful, durable, and boasts high-end technical specs. As expected, it integrates with key Amazon services, such as Prime Music and Video, but also includes unlimited free image storage.
Fire apps can take advantage of the new Dynamic Perspective and Firefly SDKs – two new breakthrough technologies that allow customers to "see and interact with the world through a whole new lens." Amazon's Dynamic Perspective technology responds to the way a customer holds, views and moves the phone. With the Dynamic Perspective SDK, you can create interactions never seen before, including peek, tilt, zoom and auto-scrolling capabilities as well as fast navigation with menus responding to customers tilting the device left or right.
The most potentially disruptive feature of the new phone, however, is Firefly. At the touch of a dedicated button, the device scans and identifies any product, sign, image, video or sound in the real world, with the help of Firefly technology and Amazon's deep catalog. You can then take action: access product details or reviews, make a purchase, call or email the business associated in the scan. The Firefly SDK exposes these same capabilities to your mobile apps.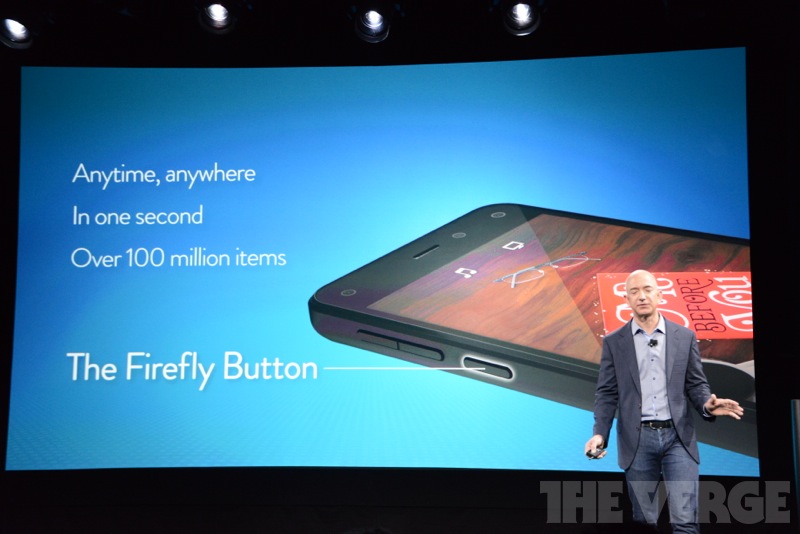 Firefly has the potential to really change the way consumers shop in the real world. Developers can use the Firefly SDK to supplement item identification or build actionable options for customers after an item is recognized. For example, iHeartRadio used the Firefly SDK's built-in music recognizer and music database to identify a song playing. Then they built their own Firefly action to create a station based on the song Firefly recognized.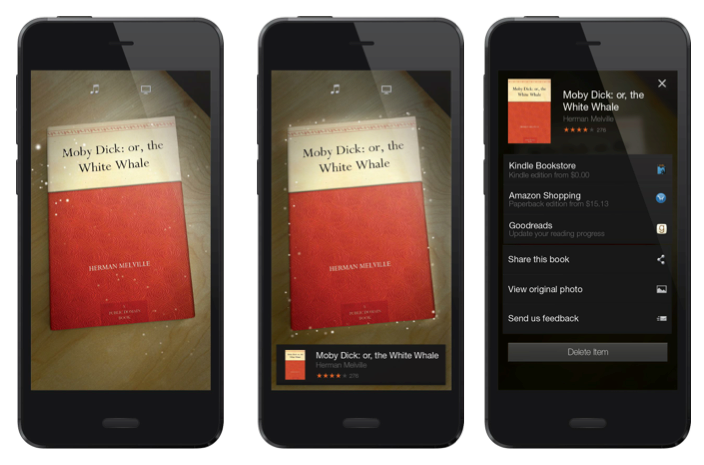 Another feature that will tie in nicely with iOS 8 enhancements to the Notification Center is the Home carousel, where you can scroll scan and take action without opening apps. For example, you can scan and delete emails right from the Home carousel and your favorite apps can display information right below hero icons as shown in the Zillow example below.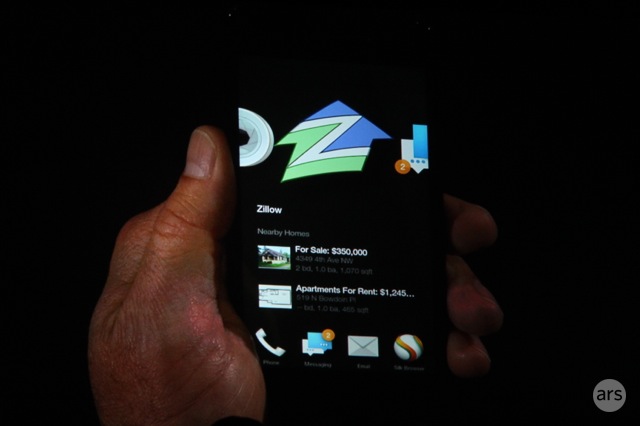 Other innovative features include Mayday (free 24×7 support), unlimited photo storage and video integration with Fire TV.
Push to Amazon Devices

Urban Airship has supported push to Amazon devices from day one through our proprietary legacy push service. We supported the Kindle Fire the day it was released, and today power apps on the Kindle Fire for industry leaders such as Disney, Viacom and NASCAR.

Kindle devices have emerged as an important strategic platform especially for companies in the Media/Entertainment industry, taking a much higher percentage of the audience compared to other verticals. This reflects a developing industry trend where consumers are increasingly using their tablets as a second and sometimes the primary screen, as they consume their movies, shows, magazines and more.

With the release of the Fire Phone, Amazon has set its sights on the rest of the market. Looking at current trends (source Mary Meeker), smartphones comprise only 30% of the mobile phone market, reaching just 22% of the population. With its long history of retail and consumer device innovation, Amazon knows there's still ample room to take advantage of future growth.
We're going to be watching closely in the coming weeks and months to see how quickly developers pursue new opportunities created by Amazon's Fire Phone and its growing app ecosystem. Urban Airship remains committed to offering full-featured support for major devices, and it certainly looks like Amazon is finding good reception for its foray into the smartphone market.
Subscribe for updates
Categories