5 Key Takeaways from Aviation Festival Americas 2023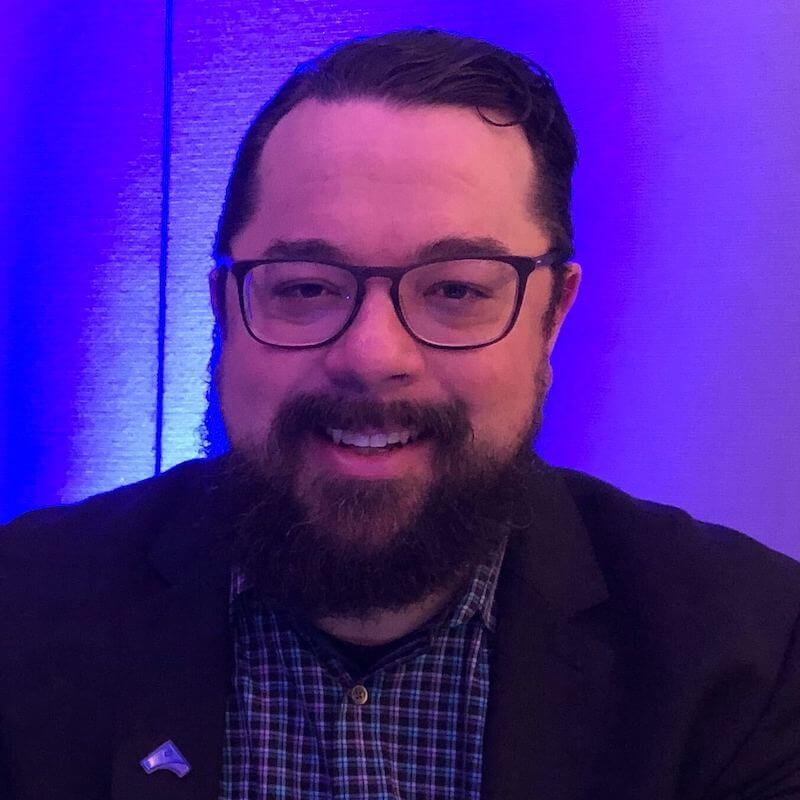 Aviation Festival Americas 2023 brought together aviation industry experts, thought leaders and innovators to explore challenges and opportunities in the aviation sector. Speakers proposed new ways to align business models and business processes with customer expectations around air travel.
This year's event offered valuable insights focused on advancements in digital technology, sustainable practices and suggestions for enhancing the passenger experience.
Airship identified five key lessons and trends that emerged from the sessions:
Embracing Digital Transformation
Digital transformation strategy, and its impact on business outcomes, continue to drive the aviation industry. Festival speakers emphasized the importance of embracing technology to enhance efficiency, improve safety and deliver a seamless passenger experience.
Artificial intelligence (AI) has been a hot topic across industries and events worldwide, so it's no surprise that aviation stakeholders had a lot to say about it. For example, AI-powered chatbots are helping airlines streamline customer support queues for faster resolution. AI virtual assistants are helping to improve data security in blockchain applications.
Airship had conversations with some of the world's leading airlines about leveraging AI around A/B testing of customer app experiences, promotional campaigns, email copy and other areas.
Sustainability and Environmental Responsibility
The aviation industry is making significant strides in reducing negative environmental impacts. Sessions at the festival underscored the industry's commitment to improving environmental management systems, including reducing carbon emissions and adopting eco-friendly practices. Airlines are increasingly investing in fuel-efficient aircraft, exploring alternative fuels and implementing sustainable initiatives throughout their operations, including carbon offsets. In particular, sustainable aviation fuels (SAFs) have gained prominence as a viable solution for decarbonizing the industry and achieving net-zero CO2 emissions.
Enhanced Passenger Experience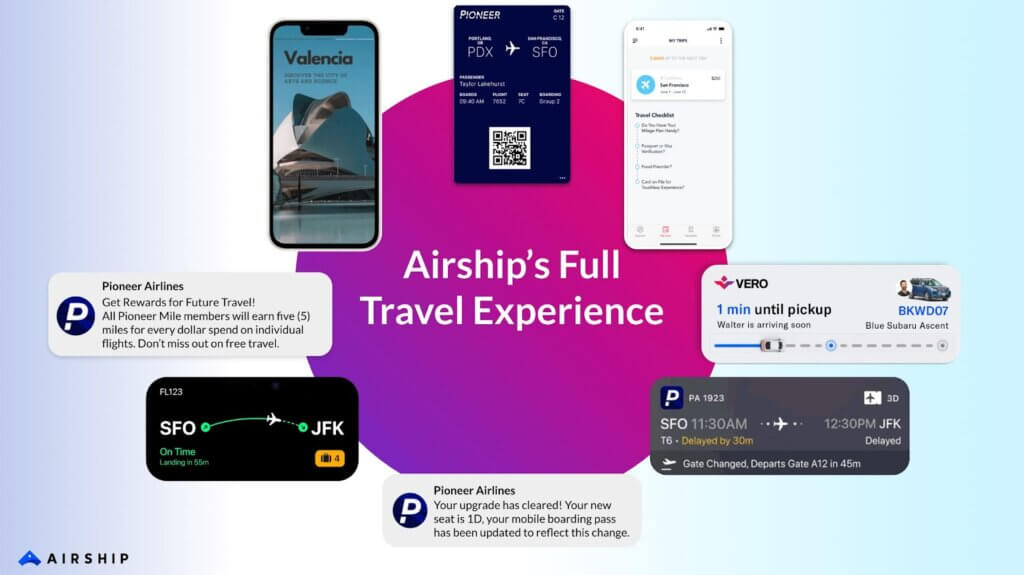 Enhancing the passenger experience remained a focal point at the festival. Industry leaders discussed strategies to personalize and streamline the passenger journey, from booking to post-flight experiences. 
They emphasized the importance of incorporating cutting-edge technologies, such as biometrics, Internet of Things (IoT) and big data analytics to cultivate smooth and tailored experiences for travelers. "App-solutely Hooked," a session led by Matt Price and Tom Stork from Airship, illustrated the ways in which enjoyable experiences can boost affinity towards a travel brand. As an example, they cited the transition from rideshare to airline to hotel, which airlines have made effortless for the passenger through their mobile apps.
Other sessions delved into how self-service kiosks and in-flight entertainment systems enhance passenger satisfaction.
Data-Driven Decision Making
Data-driven decision making emerged as a crucial theme at the festival. Industry experts stressed the importance of harnessing data and analytics to drive operations efficiency and improve decision-making processes. Airlines and airports are increasingly leveraging real-time data to optimize flight operations, including minimizing delays and enhancing safety measures. Data analytics also helps airlines understand customer preferences and behavior, so they can better tailor services and target marketing campaigns.
Collaborations and Partnerships
Collaborations and partnerships were highlighted as essential drivers of innovation and growth in the aviation industry. Airlines, airports, technology providers and regulators are collaborating to address industry-wide challenges and leverage emerging opportunities.
According to Aviation Pros, "This post-pandemic era has also made it even more difficult for many sectors within aviation, causing disruptions to the supply chain. Among the primary bottlenecks are staff shortages, a need for more raw materials, price increases in inventory and labor, and extensive lead times."
By fostering collaborative relationships, stakeholders can pool resources, share expertise and create innovative solutions to propel the industry forward.
Airship at Aviation Festival Americas 2023
These key takeaways serve as guiding principles for shaping a more efficient, sustainable and customer-centric aviation landscape. Airship is at the center of this effort. We are a key provider to the industry, including 4 out of the 6 largest US airlines. We're committed to enhancing the passenger experience through our innovations in personalization and data-driven decision making.
Talk to us. We're here to help.
Subscribe for updates
If the form doesn't render correctly, kindly disable the ad blocker on your browser and refresh the page.
Categories