CUSTOMER JOURNEY OPTIMIZATION
AXP Email
Seamlessly integrate email into your mobile app experiences
Email is a critical part of the mobile customer lifecycle — similar to SMS messaging. For example, you can use email as part of the activation process. Or, if someone is inactive in the app or has ignored something – such as an onboarding or new-feature scene – you can use email to drive them back in. Email is simple, intuitive and direct. And with AXP Email, you can seamlessly integrate it into the full lifecycle of MAX.
Easily Create Personalized, Engaging Emails
It's common sense, really: personalized emails that are responsive to your customers' context, preferences and behaviors are more likely to get read and acted upon. So show them you know them. Use email in a coordinated way to drive app acquisition, collect opt-ins to help re-engage customers and drive app conversions.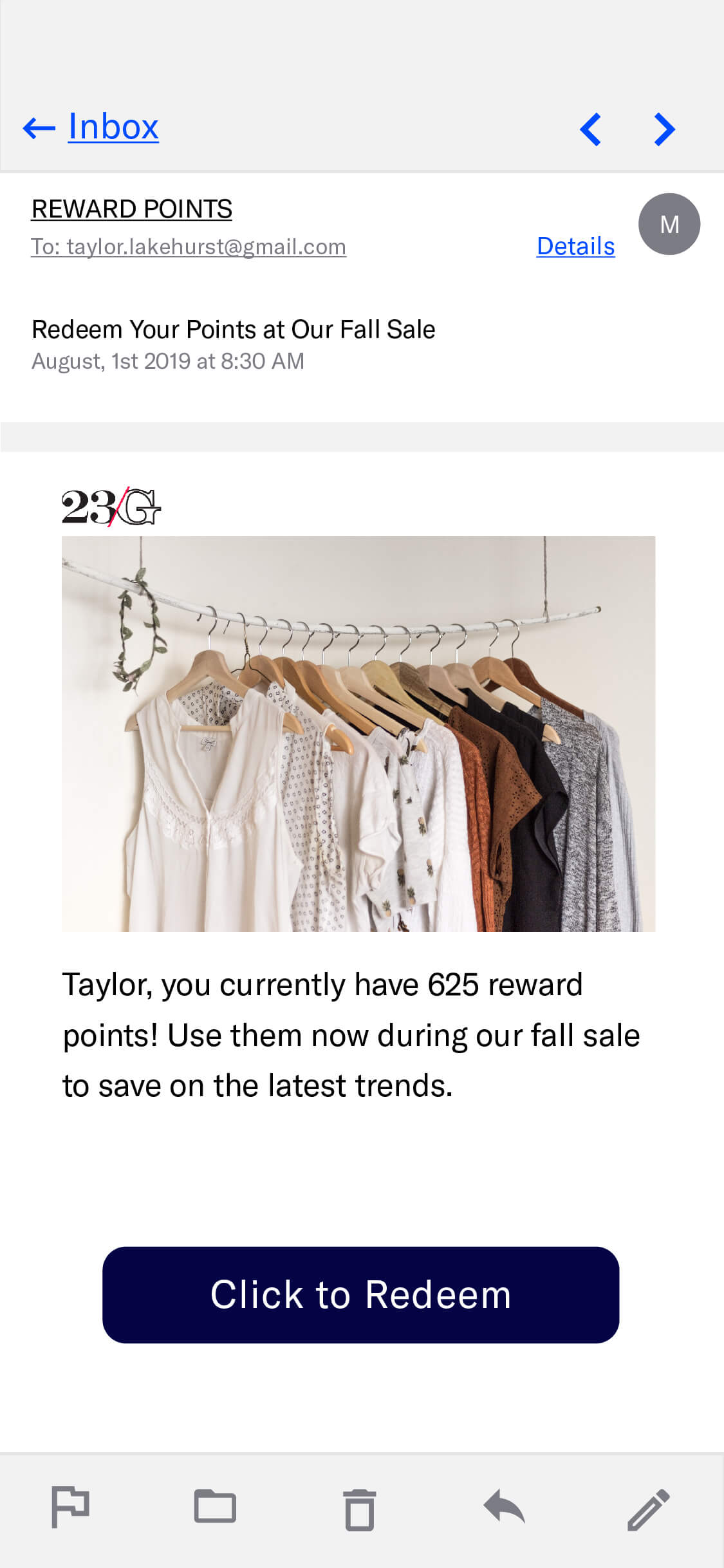 Keep Email Integrated and Orchestrated Across All Your Channels
Brands need to send the right messages on the right channel at the right time. Email is still a very powerful form of digital marketing. Brands that are thriving coordinate email with their mobile channels and overall mobile app experience. AXP Email helps them achieve consistency across platforms, while minimizing repetition.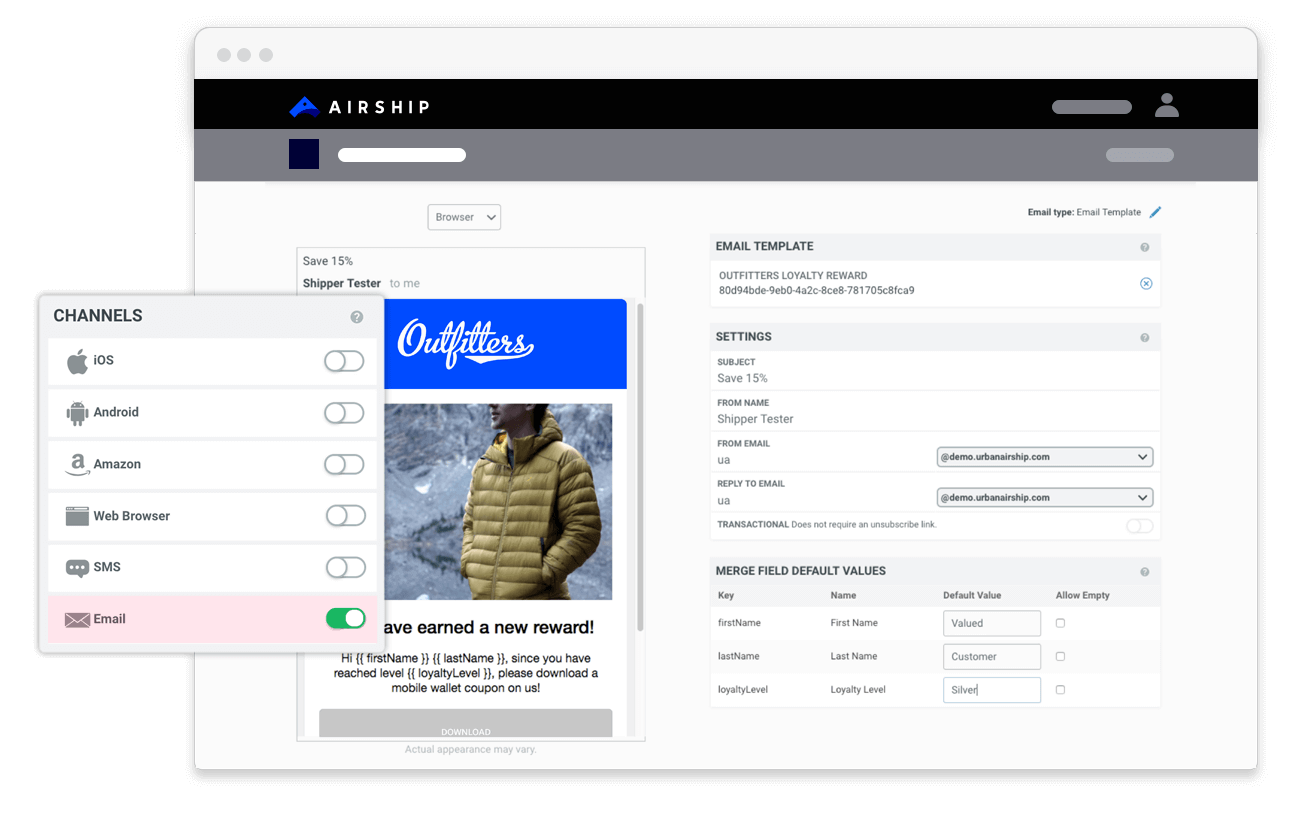 One UI to Manage Your App Campaigns
Reduce the amount of time you spend on email creation and testing with an easy-to-use, marketer-friendly UI. That means you're able to manage content creation all in one place, ensuring a seamless transition from email to app.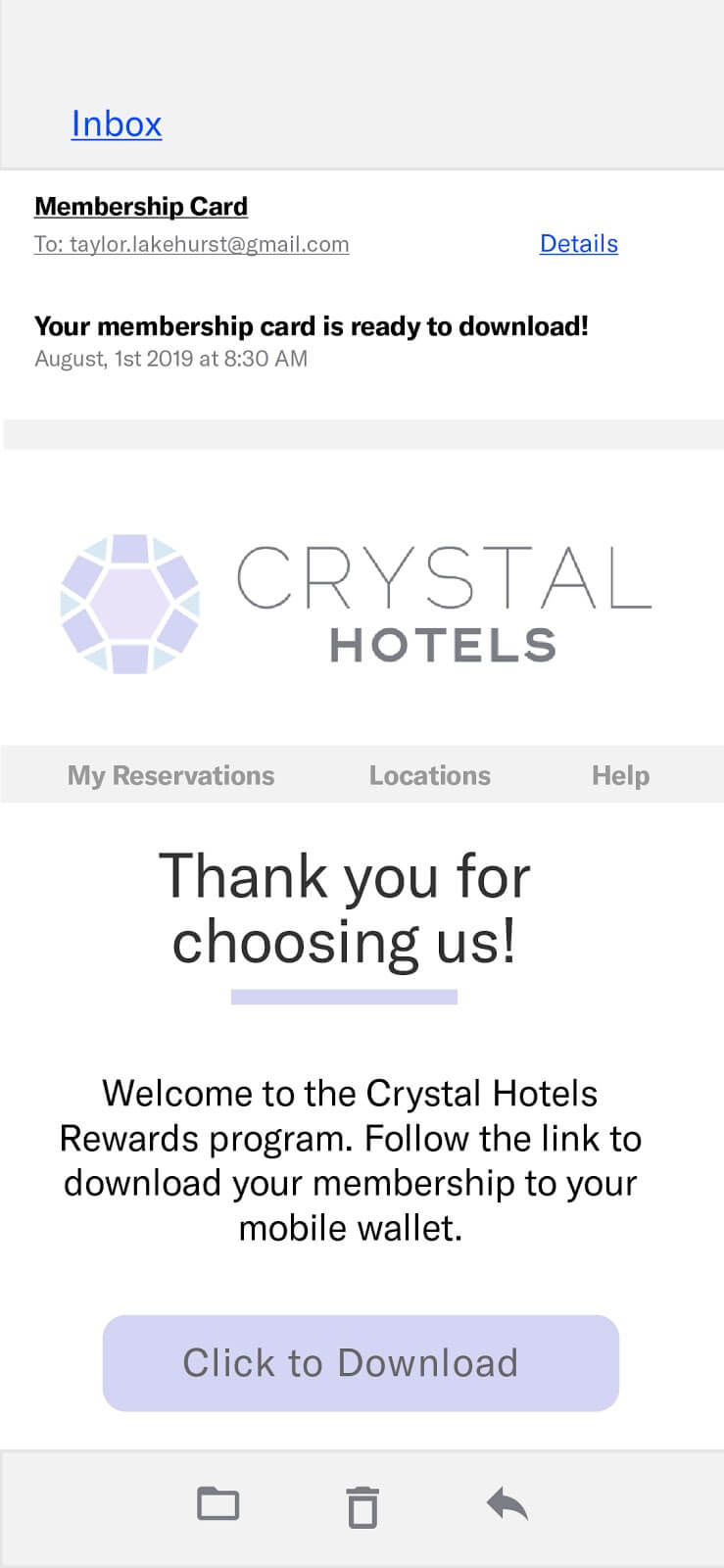 WYSIWYG Editor
Custom HTML
Scheduling
Merge Fields
Channel Coordination
A/B Testing Personalization
Media Library
Customer Journeys
Retargeting
Automation With Event and Tag Triggers
Segmentation
Dynamic & Looping Content
External Data Feeds
Snippets
Inbox Previews
Message Limits
Performance Analytics
Related resources for AXP Email
Use emails for seamless experience coordination
Leverage email as complementary to your mobile app. Make it easy to download the app, and provide information through email messages to further entice customers to engage with the app.