channels
SMS
Connect with Customers on the Mobile Engagement Channel with the Highest Response Rates
POWERING SMS FOR LEADING BRANDS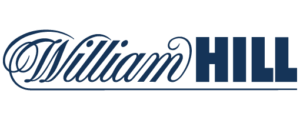 With average open rates of over 90%, you can't afford to ignore the power of SMS messaging. SMS is also one of only two mobile channels (the other one is mobile wallet) that allow you to message users directly without an app. Start creating deeper connections with customers on SMS today.
Make SMS Part of a Seamless, Integrated Customer Experience
When your SMS messaging is integrated instead of siloed, you and your customers win — because who doesn't want smarter messages that are thoughtfully orchestrated across all engagement channels and touchpoints? (Yes, that's a rhetorical question.)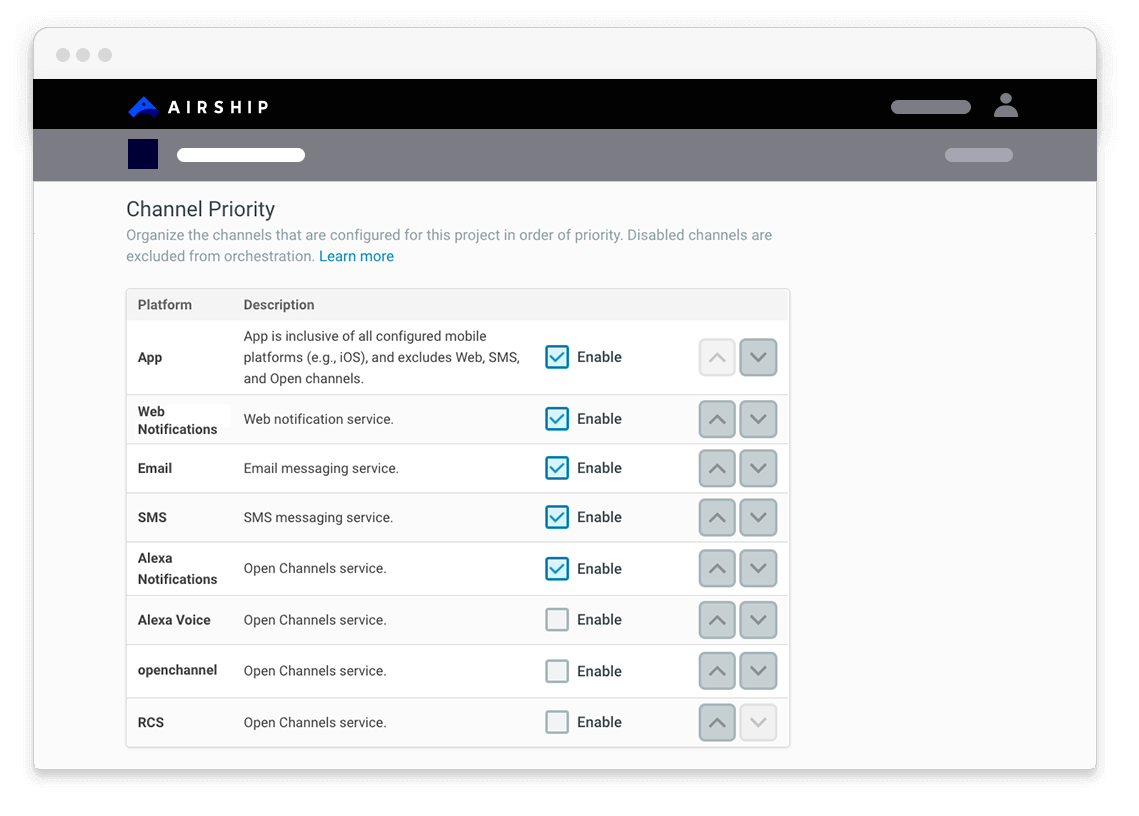 Deliver More Personal & Contextual SMS Messages
There's a big opportunity to connect with customers using SMS — but because it's also a channel your customers use to message friends and family, it's critical to get SMS messages right. Our Platform's Orchestration, Automation and Personalization capabilities mean you can fine tune delivery time and context — so every text is more relevant.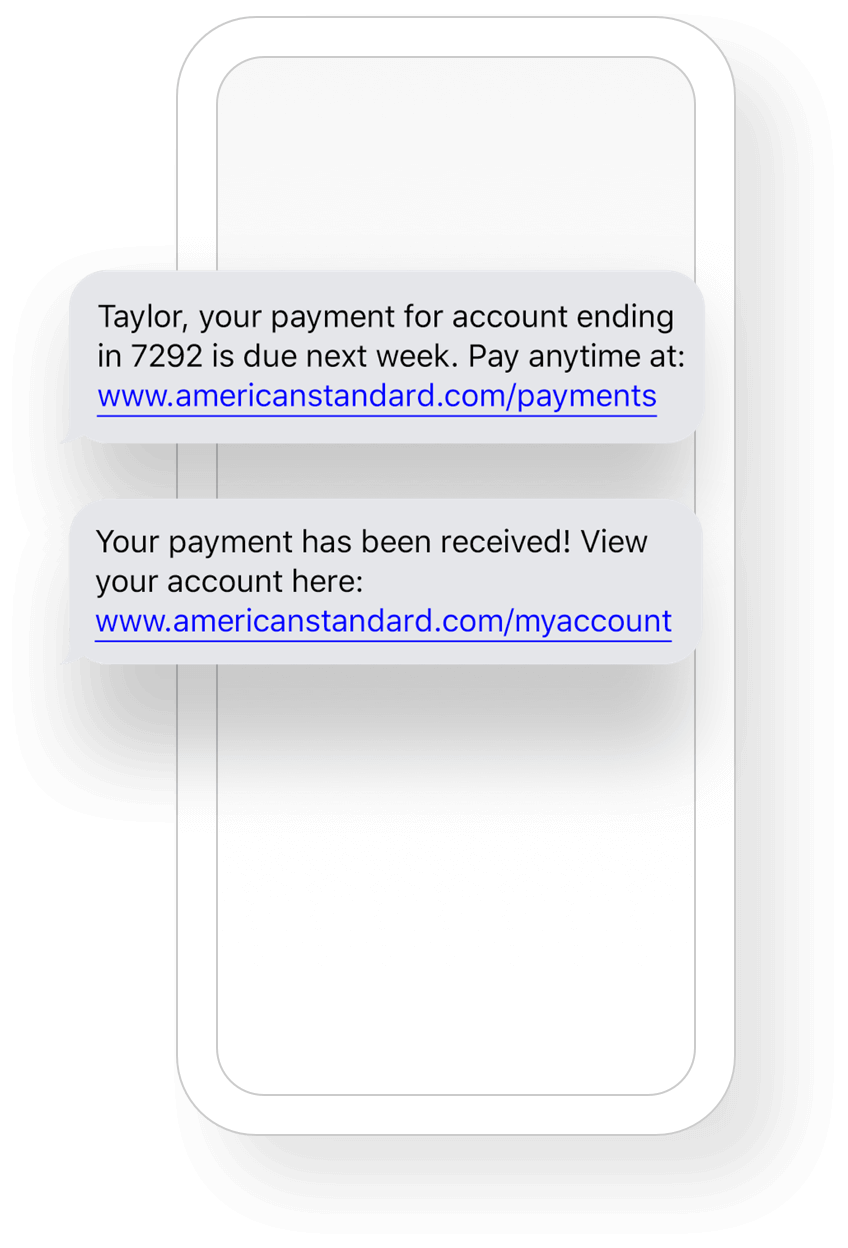 Reveal the Right Role for SMS in Your Customer Engagement Strategy
With A/B testing and Performance Analytics, you can easily see which segments of your audience respond best to text message marketing so you can use it only when it's most effective. That means you're not only using the channel that's most effective, you're also saving money on your customer engagement spend.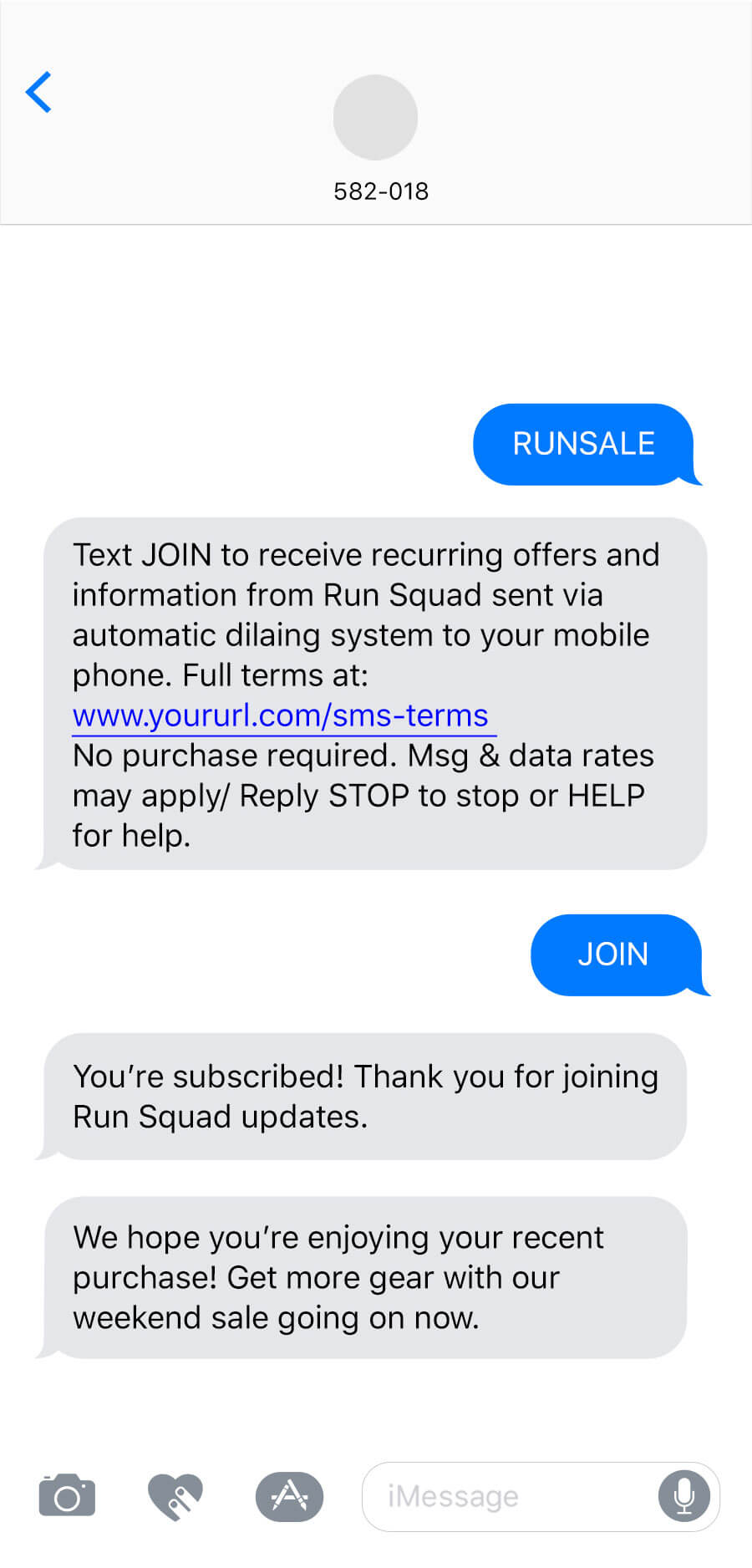 Engage On The Go Customers Outside the App in Real-Time 
A customer completing the purchase or leaving your page doesn't have to be the end of the conversation. Take an initiative to engage them in real-time with a live SMS chat to upsell, provide support or answer any questions they have.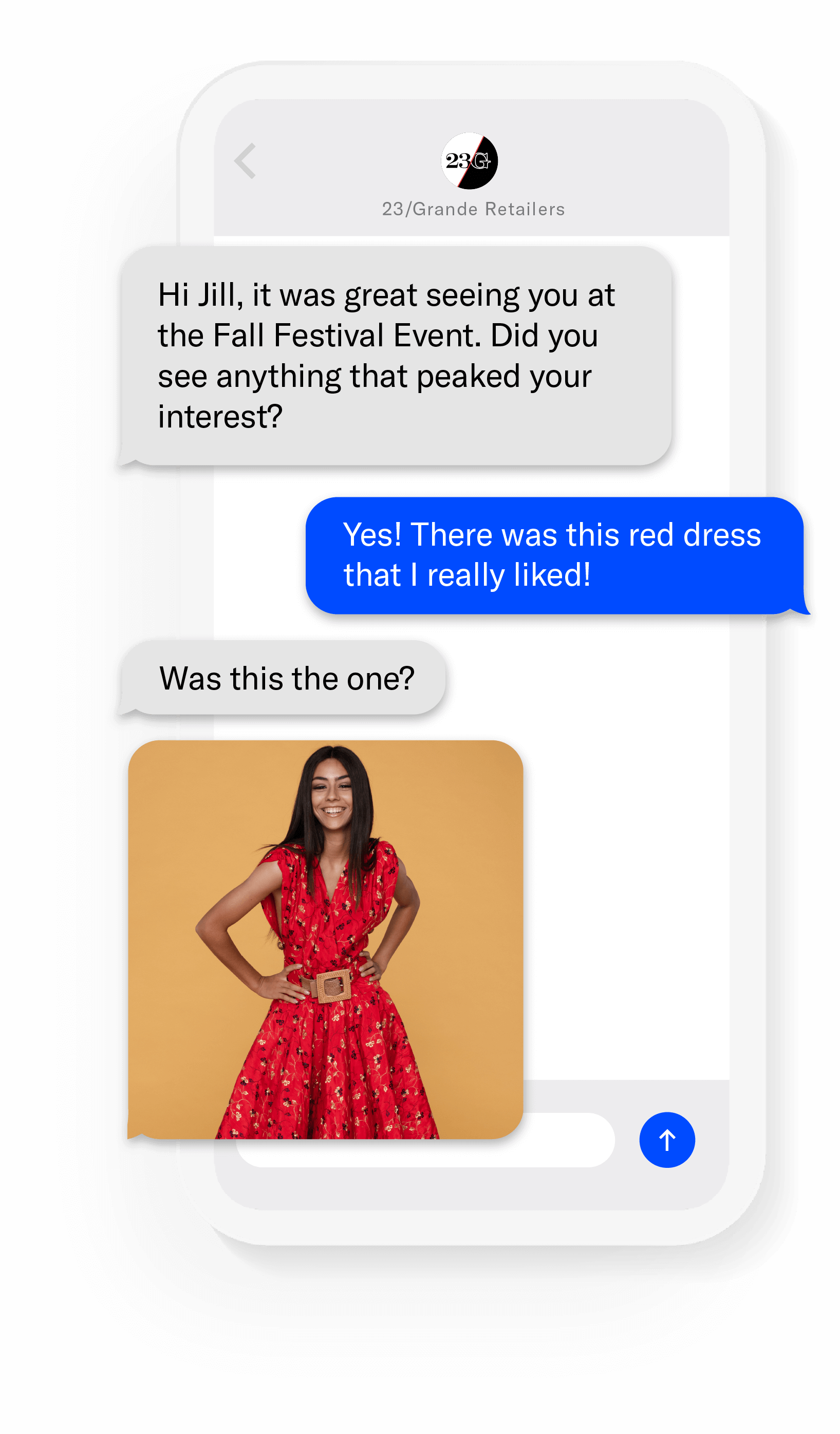 SMS Marketing
Key Features
Single Interface
Segmentation
AI-Powered Orchestration
Open API
Scheduling
SMS Keywords
Link Shortening and Tracking
Click Retargeting and Segmentation
Centralized Analytics & Reporting
GDPR Compliant
Opt-in and Opt-Out List Management
Templates
MMS
Dynamic Content
Live SMS Chat
SMS That Gets Results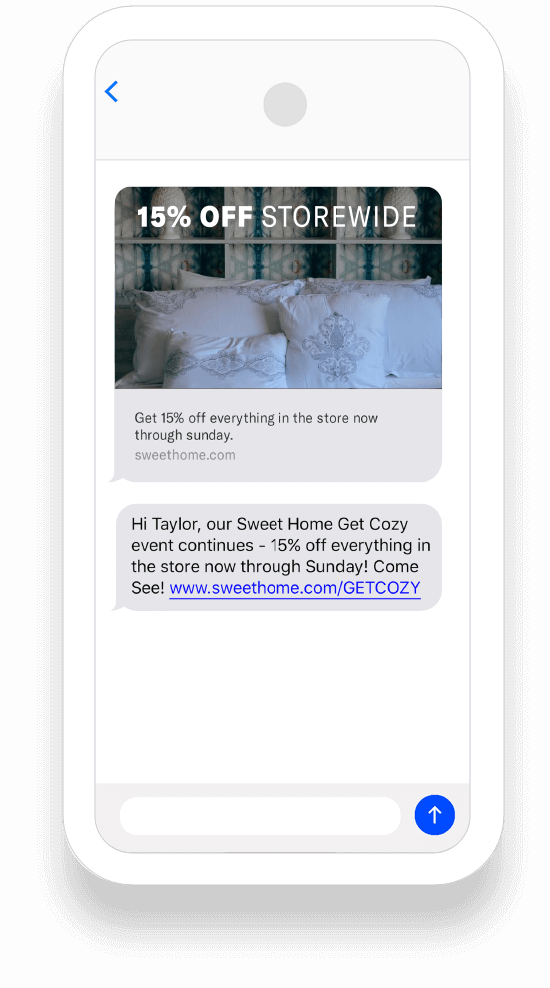 Promotions & Campaigns
Quickly send sale alerts, upsell opportunities, partner promotions and more that grab attention, spark action and get results.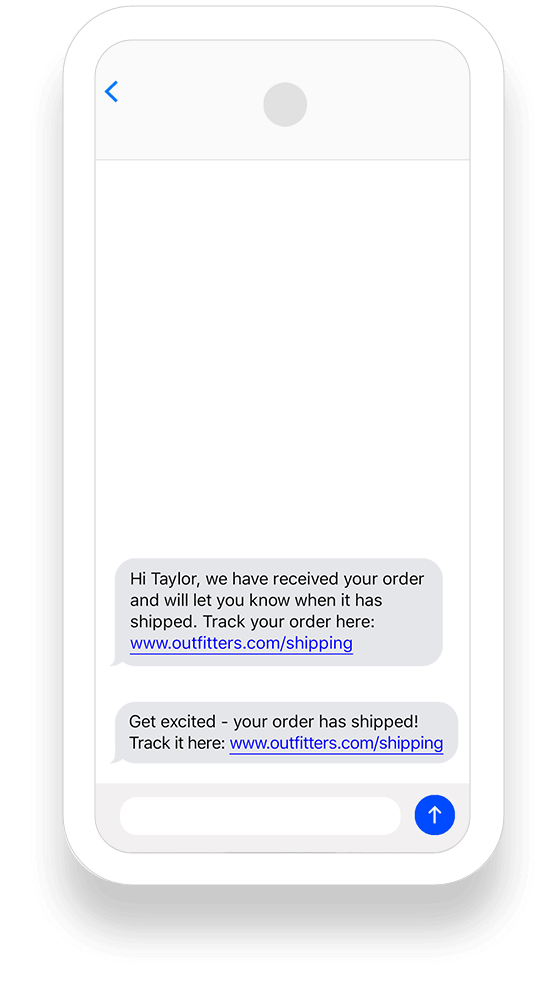 Transactional Messaging
Make transactional messages more visible and useful — or respond to a user request through your preference center to send transactional messages via SMS.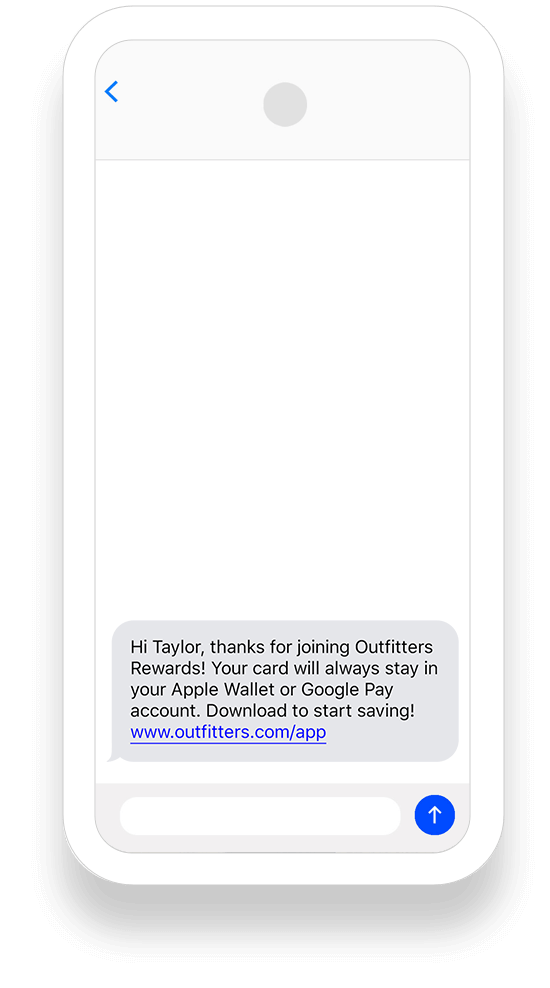 SMS + Mobile Wallet
Some things are just better together, like SMS and Mobile Wallet. Using SMS' wide reach with the convenience of mobile wallet creates seamless mobile-first user experiences for using loyalty cards, tickets, boarding passes, coupons and more.
Related Resources for SMS
Ready to Create Deeper Connections at Key Moments in the Customer Journey?
Delivering fantastic SMS marketing is just one way our App Experience Platform powers engagement, value and ROI. Let us show you exactly what it can do for your brand.