3 Steps to Provide Superior Customer Experiences in an Omnichannel World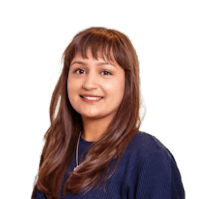 Nearly ¾ of marketers say meeting customer expectations is more challenging than it was a year ago. Why is that?
It's difficult enough to create memorable experiences that deliver value and respect privacy on a single engagement channel — but the majority of marketers and brands (95%) don't feel confident in their ability to deliver customer delight across multiple engagement channels..
What's in the way?
Restrictions on use of customer data, greater data complexity, shortage of skilled experience personnel, higher cost of customer acquisition — and of course, ever-evolving customer expectations.
Faced with an uphill battle of delivering exceptional customer experiences across multiple channels, brands should consider the following three steps:
Show your customers you know (and respect) them 
Understand key moments for driving value
Connect your martech stack to your app lifecycle
Step 1: Show Your Customers You Know Them
Understanding your audience is key. If we don't know who our customers are, we can't personalize experiences. Like any relationship, it's a gradual process of building trust. Whatever experiences we choose to share have to be overlaid with how customers like to interact, and their preferred methods of interaction — and within the right channels for serving up the best possible experiences with the appropriate context in moments that matter. 
Working with brands, we see a range of success in "showing customers you know them." Brands that are maturing in this space have focused their efforts on obtaining what we call a 360-degree view of their customers.
Many of these brands put customers in control through preference capture. Consumers know what they want and need. Brands work smarter when they encourage customers to select their preferred methods of communication — mobile app, email or SMS — and preferred types of subject matter — such as promotions, news updates, loyalty status or location events.
Below is an example of how a brand captures preferences compellingly through its Preference Center. You can see that they have included options not only for different kinds of promotional content, but also for product categories of interest and who the customer typically shops for. This provides customers ultimate control over the content they get and gives brands better insight into who they are and what will provide them the most value.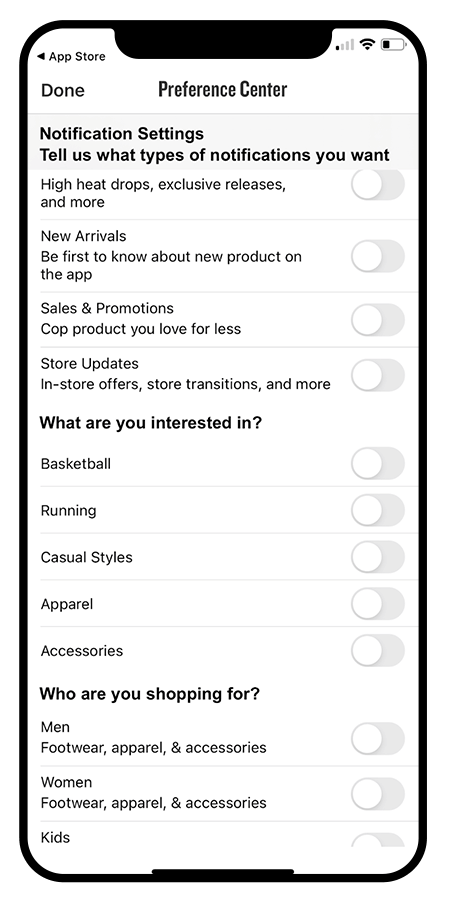 Additionally, knowing who your customers are is more dependent than ever on your ability to collect and use zero-party data. Customers who have great experiences with your brand have higher customer satisfaction scores and become promoters of your brand. We see this with app store ratings all the time. Brands can display a prompt in the app after the successful completion of a key event, saying something like "are you enjoying the app?" If the customer says "yes," the brand can serve up the system prompt asking them to leave an app store rating.
The most successful brands we work with create in-app experiences that engage customers in ways that provide a mutual exchange of value for both the customer and the brand. This all starts with expanding customer data through preferences, survey questions and gamification to capture their interests and reward them throughout their interactions. Naturally, this leads to improved results — Airship's research shows an 82% lift in push direct open rates and 91% lift in purchases attributed to push in retailers who implemented Airship's Preference Center, collected customer preferences and then leveraged that zero-party preference data in audience targeting, compared to those who sent messages to their entire customer base.
French retailer, Carrefour created an in-app campaign during Black Friday to get to know their customers better. They asked customers what types of product offers they would be interested in for Black Friday, then displayed product recommendations based on how respondents answered the questions. Data like this – can be used in-the-moment to move the customer through the purchase journey and for segmentation and targeting purposes in future campaigns.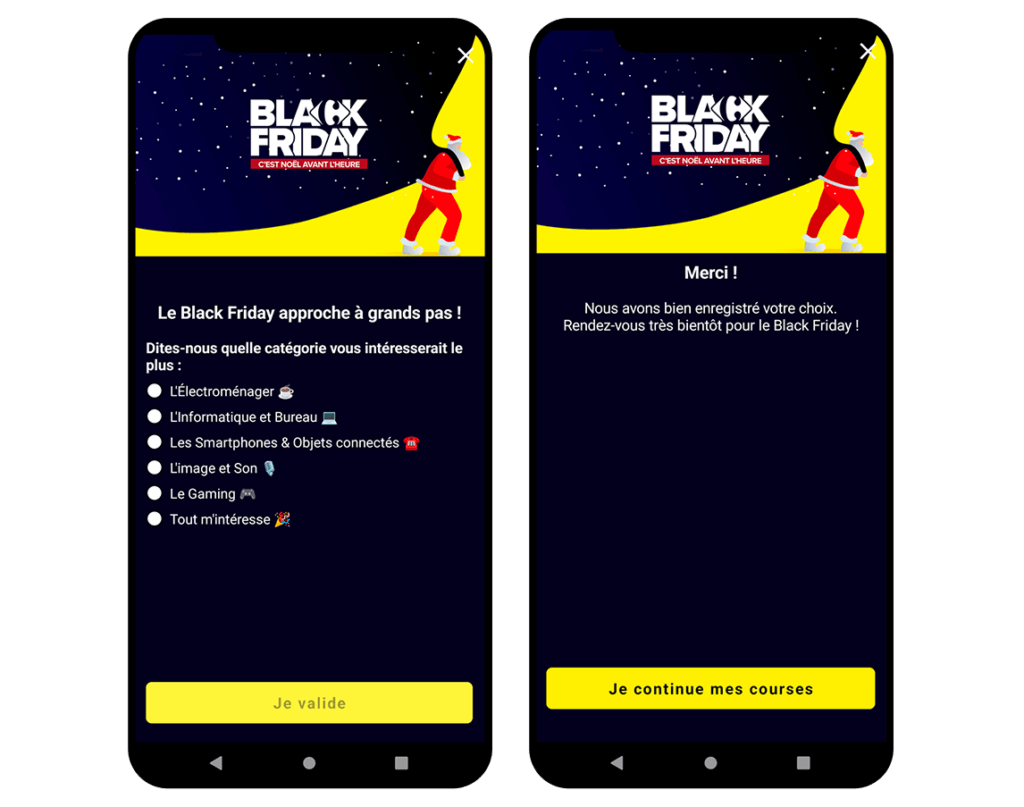 Step 2: Understand Key Moments to Drive Value 
As we start to understand the importance of collecting, analyzing and leveraging data around our customers, how do we apply these across the four phases of the customer app lifecycle — acquisition, activation, engagement and loyalty? 
The acquisition phase requires creating awareness of your brand through better app store visibility and by optimizing the conversion rate of your app store listing, as well as launching promotions and communications that drive customers to the app.
Once an app download has taken place, new app customers must quickly understand and appreciate its value proposition, functionality and utility. Airship's 2023 global consumer survey found most consumers (57%) decide whether to delete an app after one or two uses. Brands need to recognize the limited window they have to make a compelling case for app customers to stick around — where real value creation starts — and continually optimize onboarding, opt-in and feature adoption flows.
One of the most important elements of any customer journey is for them to self-identify, enabling you to create a known customer record. This typically occurs through registration/authentication, where a customer is asked to sign in or sign up. This moment is critical, as information previously associated with an anonymous app user can be attached to a known customer, helping you recognize value creation wherever it happens — in-store, on websites, in the app, in customer service call centers and other places.

Key Moments to Drive Value in the Mobile App Customer Lifecycle
Customer journeys allow you to orchestrate multichannel campaigns and no-code experiences to drive customers to complete high-value actions throughout the customer lifecycle. For example, as you move customers through activation and into engagement, you'll begin encouraging behaviors — such as setting favorites, trying new features and encouraging repeat purchases — personalizing experiences and messages based on information they've previously shared.
In the previous section, we talked about collecting preferences and asking customers about their interests and how they want to be engaged. This zero-party data is fuel for accelerating customers progress through the lifecycle and to achieving greater mutual benefit and value. First-party data, gleaned from browsing behaviors, progress and stopping points in key journeys, as well as messaging interactions, provide a wealth of continually enriched insight to better understand and serve them as individuals.
Ultimately, you want to create loyalists and advocates who can help you acquire more new app users through referrals, better app ratings and even self-promotion (through new loyalty tiers or milestones achieved). The importance of advocates cannot be overstated: word-of-mouth (WOM) recommendations are the second most common way new apps are discovered in the U.S., Germany and Singapore — behind app stores — while in the U.K., France and Canada WOM is #1.
Step 3: Connect Your Martech Stack to Your App Lifecycle 
Now it's time to deliver on the promise of your brand — the service, convenience, usefulness, information, community, or whatever you are in business to provide — while ensuring you retain customers and continue to attract new ones. Given the high cost of acquisition and the superior value that app customers generate, churn prevention is a top priority for most brands.  One major way to start to vanquish churn is by connecting the customer experience across your martech stack. Brands that provide the best experiences know who their customers are regardless of how those customers choose to interact.
Connecting the martech stack requires establishing a unique user identification (UUID). This UUID should map to all technologies across your stack, enabling a single customer record for consistent, relevant experiences everywhere. Typically this is an email address — the same information a customer uses to authenticate to your app or website.
Once you've confirmed that your customer profiles are all leveraging the same UUID, you can provide consistent, relevant experiences across your business and channels. This presents a more complete picture of customers and the value they create as they move through the customer lifecycle, enabling you to more quickly optimize cross-channel campaigns that spark interest, consideration and conversion — resulting in even more data to better connect with individuals and drive your business goals forward.
Let's take a look at how Starbucks orchestrates cross-channel experiences for customers through gamification, focusing on the engagement and loyalty phases of the lifecycle.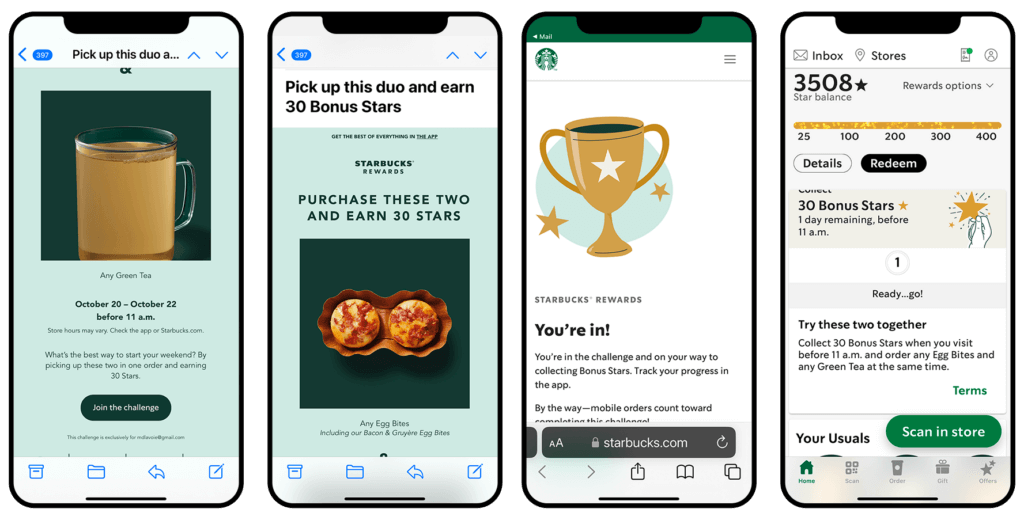 Starbucks is famous for its stars program, which encourages customers to achieve loyalty status after meeting a number of challenges. These challenges are tailored to customer preferences and order history and build relationships through personalized incentives. Starbucks orchestrates the program through multichannel touchpoints. At each touchpoint, it incentivizes customers to participate in challenges. The app sits at the center of Starbucks' digital strategy. Starbucks continuously drives customers back to the app for the easiest way to order ahead, find a location, or check order status, all while providing an experience that's seamless and personalized.
In the example above, customers receive an email with details for the recommended challenge and are asked to opt in. Every time they open the mobile app, their personalized progress toward the challenge is displayed. Starbucks has created a winning recipe for customer experience by incorporating customer behavior, preference and multi-channel engagement to keep customers coming back for repeat visits. Their emails make it easy to navigate to the app and the website to order. Their Message Center displays on the home screen of the app making it easy for customers to find the latest deals and challenges-, further solidifying the mobile app as the center of its digital experience.
When it comes to providing superior customer experience in an omnichannel world, it's critical to analyze how your customers interact with your brand so you can pinpoint the moments that really matter to them (and you too!). Providing personalized experiences in these moments, and making the customer experience connected and consistent everywhere, helps secure long-term loyalty and grow more advocates. That's how you show customers you know them and love them.
Navigator is Airship's customer newsletter covering the latest mobile industry trends, product updates, use cases and best practices, and other learning resources. It's yet another resource to help you deliver better mobile experiences and create greater value more quickly. If you'd like to receive our monthly Navigator newsletter please sign up here.
Subscribe for updates
If the form doesn't render correctly, kindly disable the ad blocker on your browser and refresh the page.
Categories