CONSUMER SURVEY
The Mobile Consumer 2023: Give and Get Come Into Focus
If the form doesn't render correctly, kindly disable the ad blocker on your browser and refresh the page.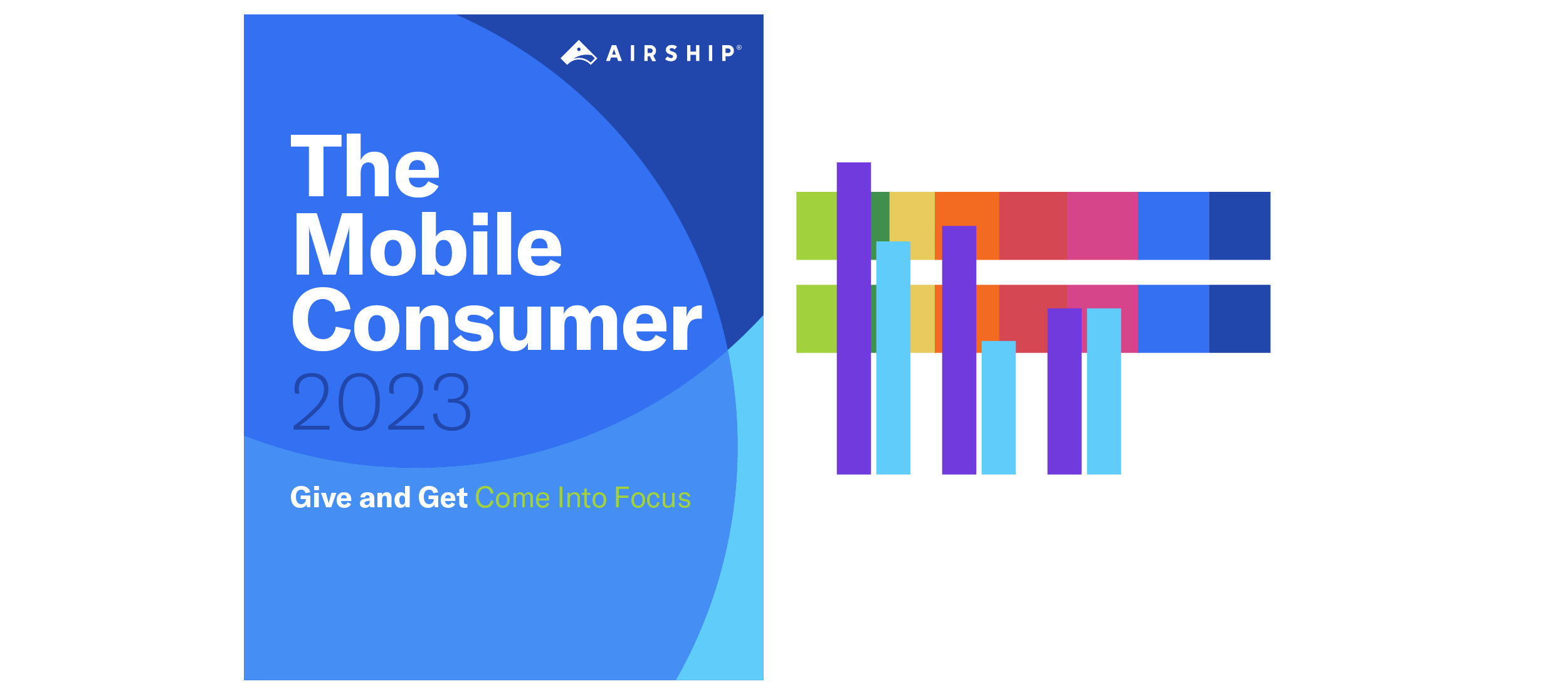 Consumers gravitate toward apps that are easy to use, simplify life and save time — and, conversely, they'll decide whether to keep an app after only a couple of uses.
Those are the key findings in Airship's 2023 mobile consumer survey. Airship has been tracking global trends in mobile apps and sharing what we learned since we powered the first push notifications 14 years ago. This year's survey, fielded with Sapio Research, tracks consumer sentiment, behaviors and expectations. We reached out to 11,000 consumers 18 and older across the U.S., Canada, the U.K., France, Germany, South Africa, Singapore, Thailand, Indonesia and Brazil.
Download our report for insights on:
Why consumers continue to turn to apps
What leads consumers to delete apps
What personal information consumers are willing to share with brands
How consumers use smartphones while shopping in-store
What drives people to opt in to mobile app push notifications and how often they want to receive them
Who adopts new mobile app experiences, such as Apple's Focus and Live Activities, and why
Download now!