Webinar
What Consumers Really Want from Mobile Wallet
If the form doesn't render correctly, kindly disable the ad blocker on your browser and refresh the page.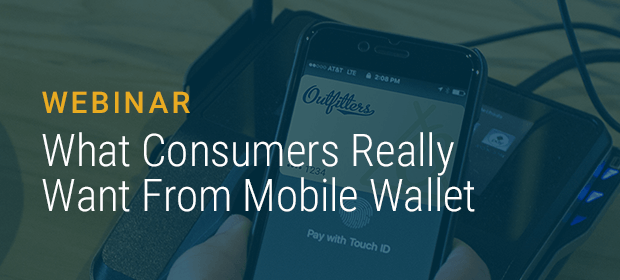 The Growing Opportunity for Brands
Recorded webinar from September 7, 2016
Did you know that more than half of consumers have used a mobile wallet pass? Millennials are at the top of the list, yes, but Generation X and higher-income mobile users are not far behind.
Join us to review the results of a June 2016 survey on The State of Mobile Wallet Marketing to learn about how 2,000 consumers in the U.S. and U.K. want mobile wallet passes for a variety of uses.
Attendees will come away with:
A clear understanding of current mobile wallet consumer use and where they'd like more
Specific coupon and loyalty program opportunities
How brands can quickly and easily implement these solutions and test additional channels to drive mobile engagement