Webinar
Web Notify Product Walkthrough
If the form doesn't render correctly, kindly disable the ad blocker on your browser and refresh the page.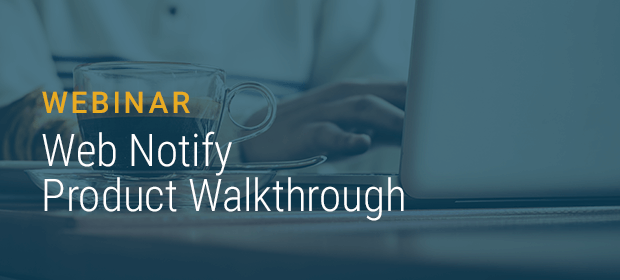 Webinar Recording
Join us for a demo focused on the benefits and use cases for web push notifications. We'll walk through how our Web Notify product works, the uses and benefits as well as how to get started using Urban Airship.
We'll also answer your product questions and share (broadly) how other companies use our platform to drive site conversions, increase return traffic and engage web visitors — whether you know who they are or not.
Attend the session to answer questions like:
What is a web notification and how do you use them?
What's the user experience?
How easy is it to send web push notifications? How do you get up and running?
What kinds of notifications can I send?
How targeted can I make my messages?
Where can I measure their performance?