ON DEMAND WEBINAR
Personalize to Prosper
Watch Now
If the form doesn't render correctly, kindly disable the ad blocker on your browser and refresh the page.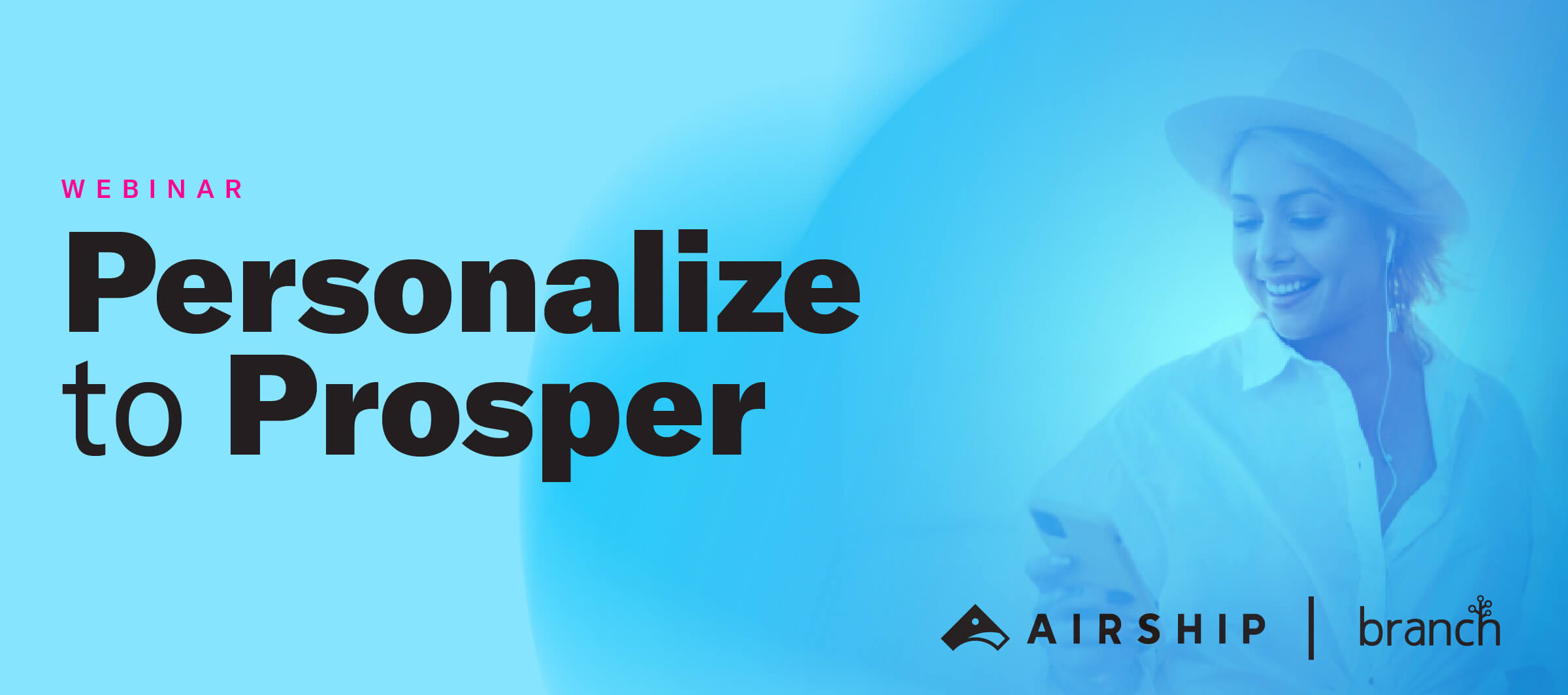 Ready to explore the extraordinary world of personalization – and its game-changing impact on brands?
The brightest minds from Airship and Branch will be your guides to unlocking the mysteries of successful personalization in 2023! With privacy taking center stage, personalization has become an absolute must for brands looking to thrive in the digital landscape.
Watch this webinar to:
Explore the latest privacy regulations and learn why personalization remains critical despite these challenges
Learn how to embrace the post-3rd-party cookie era to supercharge your mobile app strategy
Follow in the footsteps of leading brands by adopting cutting-edge technologies like Airship and Branch
Help preserve your resources and boost your segmentation strategy through the magic of app experimentation
Harness the undeniable power of authenticated users to forge deeper connections with your audience