Webinar
Driving Mobile Engagement with Push Notifications: A Product Walkthrough
If the form doesn't render correctly, kindly disable the ad blocker on your browser and refresh the page.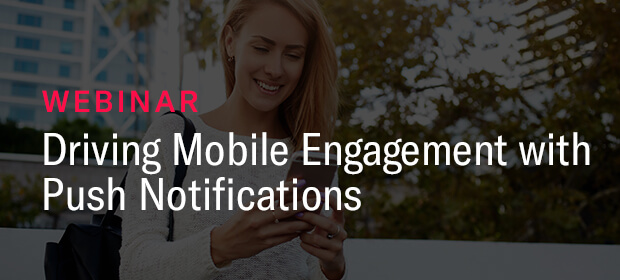 View the recording of Airship live demo focused on the benefits and use cases for mobile app notifications. We walk through how our Engage product works, a day in the life of the daily user and how to get started using Airship.
We also answer product questions and share (broadly) how other companies use our platform to engage customers and deepen relationships — allowing you to work smarter, not harder.
Watch the recording to answer questions like:
How easy is it to send push notifications? How do you get up and running?
What's the difference between a push notification, in-app message and a rich notification?
What kinds of rich notifications can I send? How can the rich message center be used?
Where can I measure my app and message performance?
How do I reach users opted out of push notifications?