ON DEMAND WEBINAR
Build Trust Across Experiences, Journeys and Channels
If the form doesn't render correctly, kindly disable the ad blocker on your browser and refresh the page.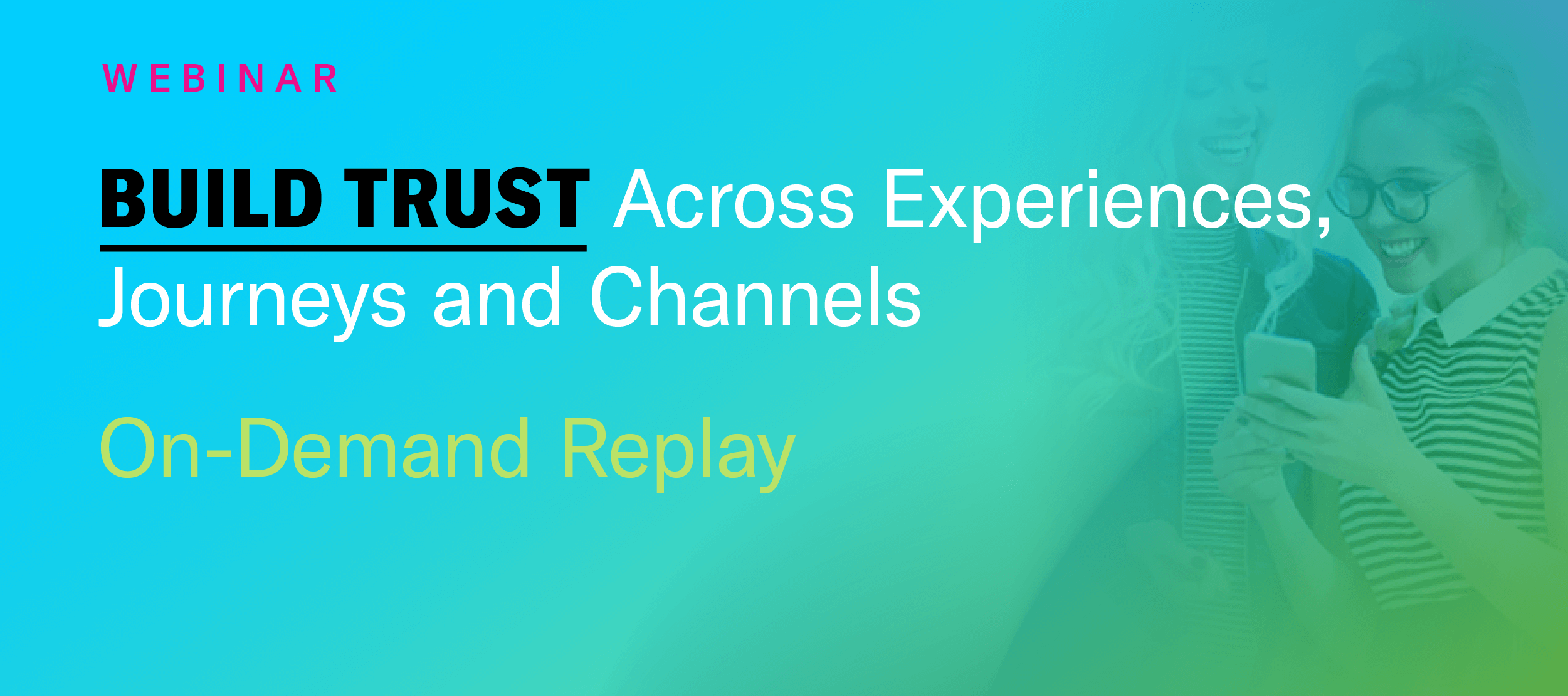 Brands are always struggling to get to know their customers and show them they know them. At the same time, customers need to know whether they can trust your brand. That's where consistency and congruency come in — experiences and journeys across all channels that speak with one voice, tell your story and make clear to everyone the benefit your app provides.
That's why we hosted a webinar dedicated to helping you get closer to your customers across the full range of interactions and all phases of the customer lifecycle. So you can build trust.
In this webinar, Airship's Sr. Strategy Consultant, Monica Lawson takes you through connecting customer journeys to experiences and optimizing those journeys across all channels.