Webinar
10 Ways to Win at Customer Engagement in 2019
If the form doesn't render correctly, kindly disable the ad blocker on your browser and refresh the page.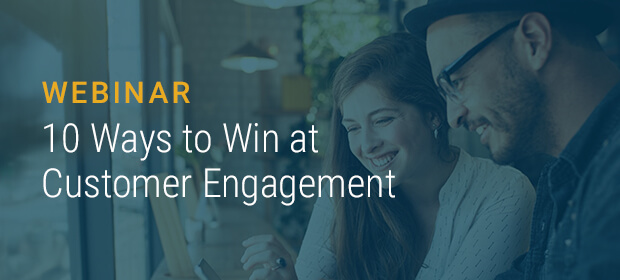 When the right message shows up at exactly the right moment, it feels magical. Brands that can consistently make that happen across every stage of the customer journey have deeper, better and more valuable customer connections.
So how can you make more of that magic happen?
Join our experts Alyssa Meritt, Head of Strategic Consulting, and Emily Buckman Global Strategic Consultant for 10 ways to create the kinds of customer experiences we all want to have. Drawing on their experience creating winning customer engagement strategies for the world's leading brands, they'll cover:
Often-overlooked messages you can be using to drive action and engagement
Quick wins you can start using right away
Smarter cross-channel messaging top brands are using to get better results
How to use the data you've got to pinpoint new opportunities to connect with customers
And more!
We'll also leave time for Q&A, so bring the toughest challenges you'll be facing in 2019 and get some ideas for tackling them!