Elevate 2022
Welcome & Introduction
If the form doesn't render correctly, kindly disable the ad blocker on your browser and refresh the page.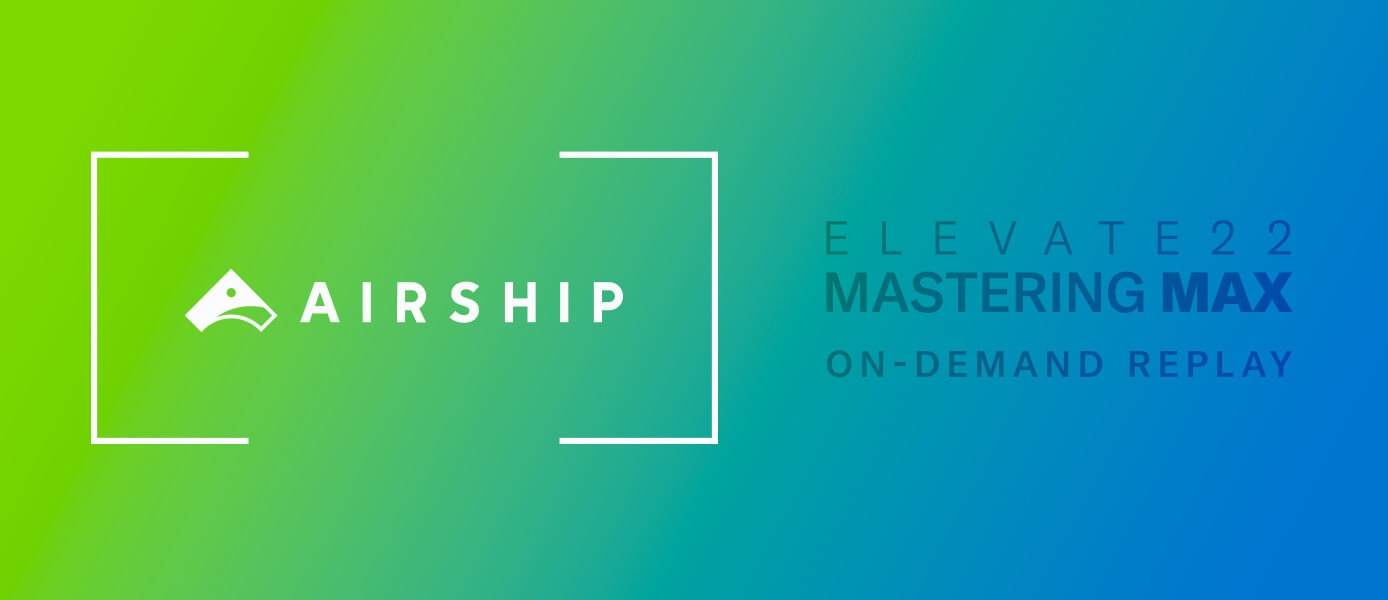 Brett Caine – An introduction to MAX fundamentals, including economic drivers, the customer app lifecycle, the chasm of no return and the Airship platform.
Thomas Butta – To master MAX, start where you are (Airship's Maturity Assessment), map your routes to value (Airship's Value Map), know more about your customers (practical approach to privacy) and do more faster (understanding performance gaps).