eBook
The Way to Master Mobile App Experiences
If the form doesn't render correctly, kindly disable the ad blocker on your browser and refresh the page.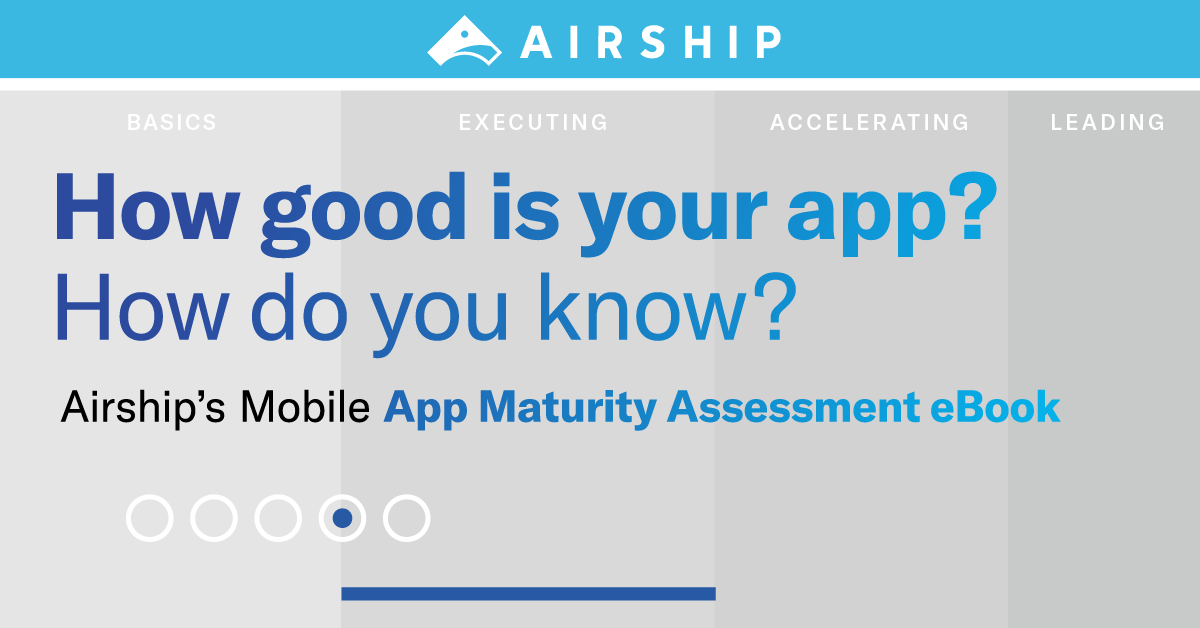 Mastering MAXTM is a step-by-step progression, from implementing basic elements to developing advanced app experiences. Taking Airship's Maturity Assessment is your first step. It's how you can measure and understand your current state of maturity and learn how to deliver world-class experiences.
Read our companion ebook to learn about the following:
MAX Pre-check – Why you need to excel throughout the customer app lifecycle
Chasm of No Return – Why it's important to keep customers engaged
6 MAX Dimensions – How we assess performance
4 Levels of MAX Maturity – How we rank performance
Plot Your Position – How you self-score
Your Score/s – Your dimensional and overall scores
Recommendations – How we provide recommendations tailored to your scores
Airship Strategic Services – How we can help
Whether you've just taken the maturity assessment or are thinking about it, let our ebook be your guide to understanding your MAX maturity and what to do next.