eBook
Build Stronger Customer Relationships with Live Chat
Download Now
If the form doesn't render correctly, kindly disable the ad blocker on your browser and refresh the page.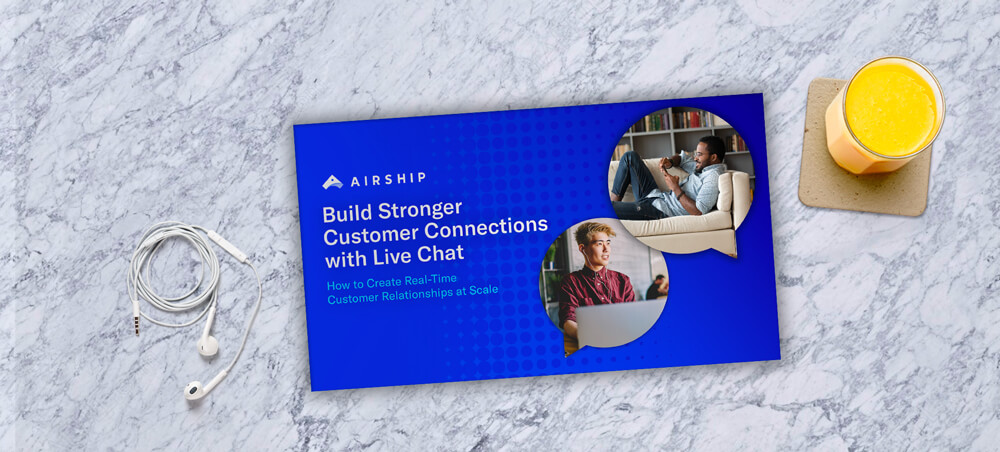 What if you could be there for your customers with a live 1-to-1 conversation in the moments that define your brand, all while reducing friction and increasing conversions? That's the power of Airship Live Chat.
This ebook will show you how to use Live Chat to start incredibly relevant conversations that grow engagement and conversions — at scale — so you can create deeper, more valuable connections with customers.
You'll come away with:
Insights on how Live Chat can help your customers reach their (and your) goals.
Use cases for each stage of the customer lifecycle
Vertical use cases for retail, QSR, banking, media and entertainment, hospitality and travel, and health and wellness.
Download today!