Benchmark Report
Mobile App Push Notification Benchmarks for 2023
Download Now
If the form doesn't render correctly, kindly disable the ad blocker on your browser and refresh the page.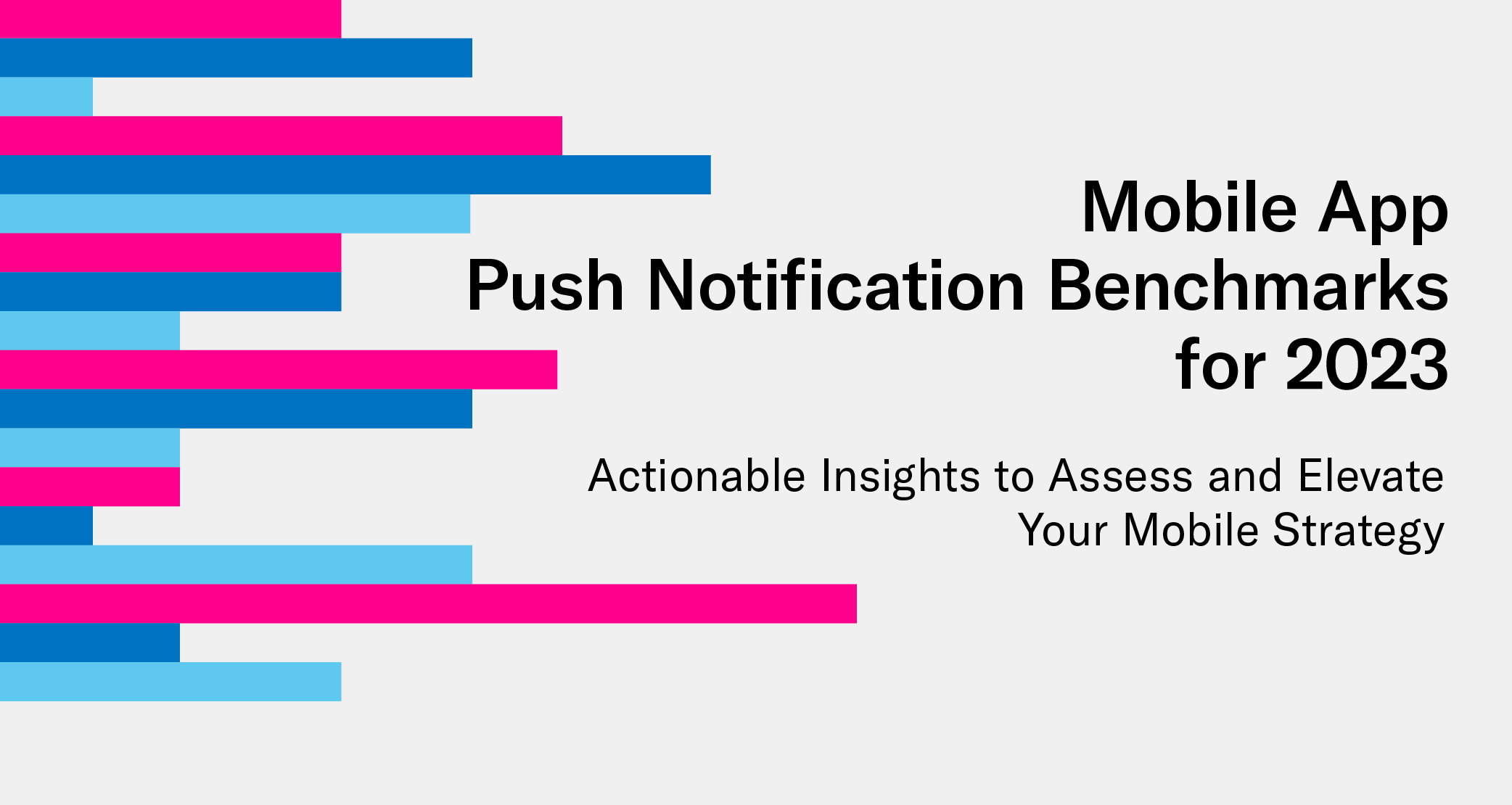 Segmentation and personalization drive more efficient use of push notifications, resulting in higher open rates.
That's the overall finding of Airship's Mobile App Push Notification Benchmarks for 2023. Airship analyzed more than 665 billion push notifications to more than 2.5 billion users across 13 verticals — the most robust benchmark data available anywhere.
Download the report today and start getting answers to questions such as:
How does my app's engagement rates compare to those of my industry peers? 
What is the delta between medium and top performers? 
What are the benchmark differences between the different operating systems?
Download today!