Benchmark Report
Mobile Shopping and Influence During Cyber Week
If the form doesn't render correctly, kindly disable the ad blocker on your browser and refresh the page.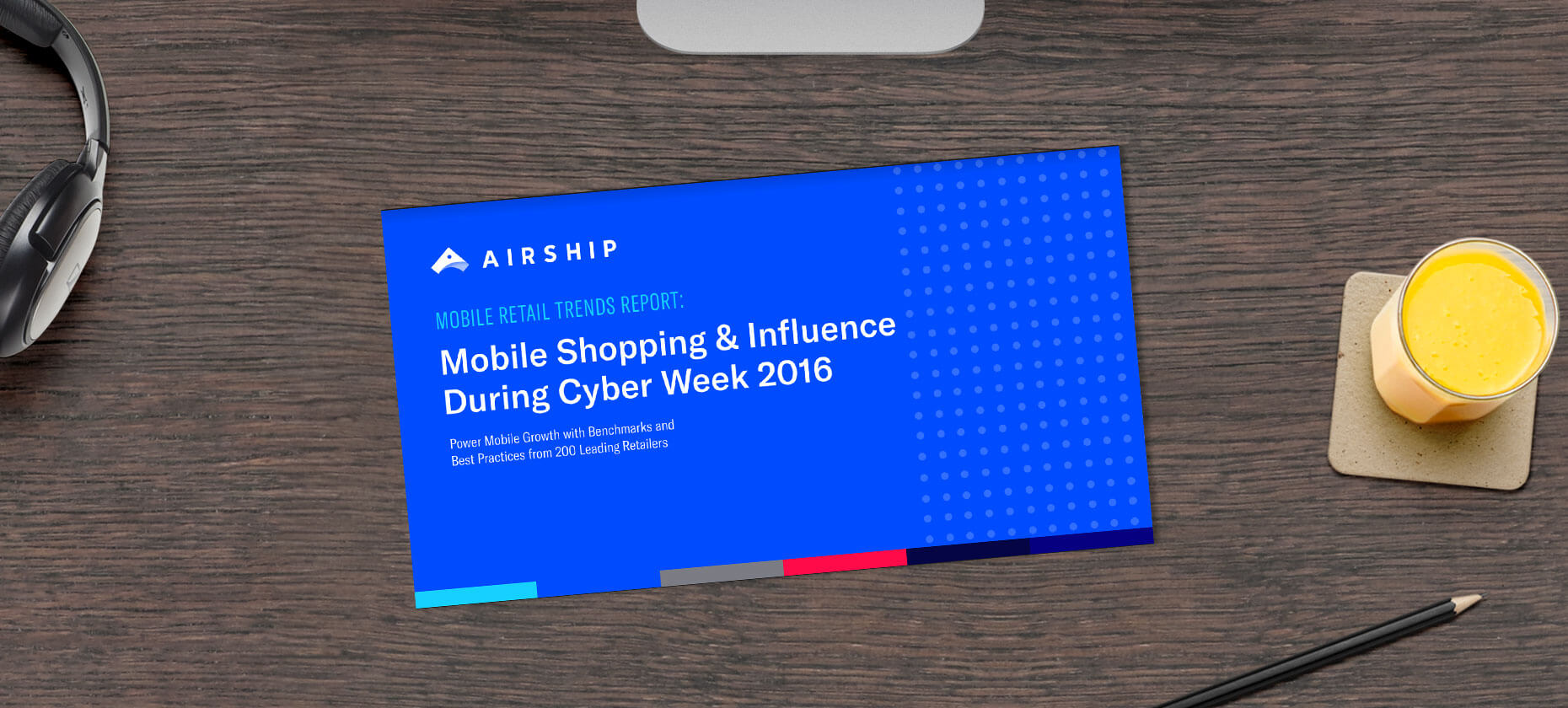 Power Mobile Growth with Benchmarks & Best Practices From 200 Leading Retailers
Gear up for the upcoming holidays by reviewing retail trends and stats we saw during Cyber Week 2016.
This report examines app statistics from 200 leading brands across the U.S. and U.K. to reveal what mobile retail trends tell us and how they can be applied in preparation for the 2017 holiday season.
We explore messaging cadence and content, why targeting is best for results and — critically — the ROI that two organizations saw for their mobile messaging platform spend over the holiday shopping season.
Download the report to see:
Mobile messaging volume & timing over the holidays
Results of targeted vs. broadcast retail messaging
User acquisition activity and results over the critical timeframe
U.K. vs. U.S. mobile messaging trends & performance