If the form doesn't render correctly, kindly disable the ad blocker on your browser and refresh the page.
Details
Date:
Sunday March 12 - Wednesday March 15, 2023
Location:
Creative Industries Expo, Austin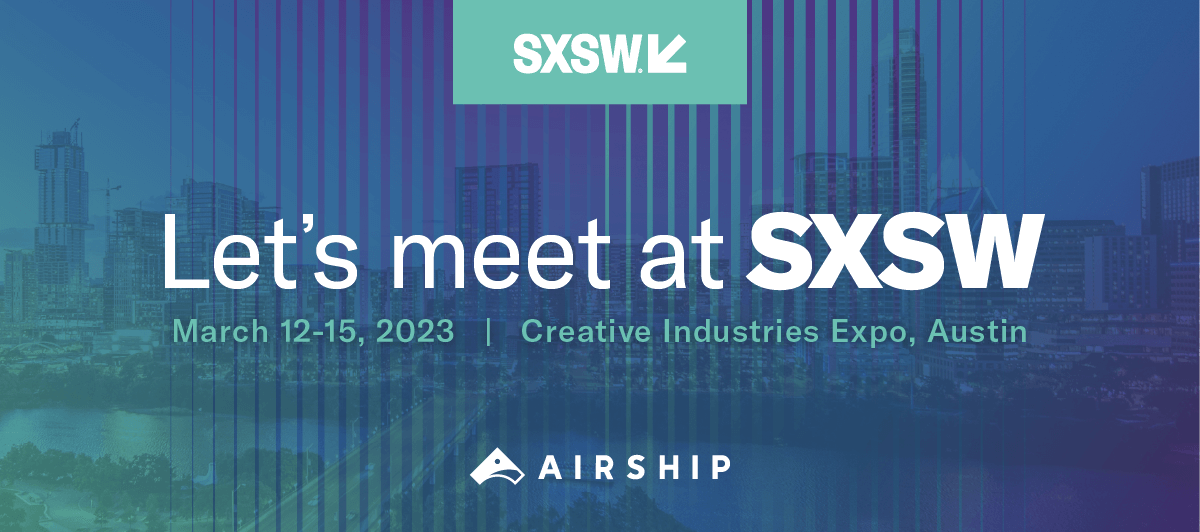 We're attending SXSW 2023 and would love the opportunity to meet you there!
Please join us at the Creative Industries Expo at the Austin Convention Center to talk through driving better mobile app experiences for your customers. We look forward to discussing topics such as:
Optimizing user onboarding
Multi-channel app user engagement
App user retention
Technology data integration
Getting and managing zero-party data from your app
Identifying and preventing user churn
We'll have giveaways for you to take home with you, and you'll have the chance to win a prize!
We're sponsoring the Brand Innovators Marketing Leadership Summit in Austin 2023
Prefer to chat over a drink and some appetizers?
We'll be hosting guests and moderating a session at the Brand Innovators x SXSW event, March 10 – 13 at Lambert's Restaurant.
Have fun away from the main conference, and get free access to their food and drink menus — 8am to 6pm every day! Let us know when you can meet us, and we'll put you on the guestlist.
See you there!