CONSUMER SURVEY
The Mobile Customer Imperative
If the form doesn't render correctly, kindly disable the ad blocker on your browser and refresh the page.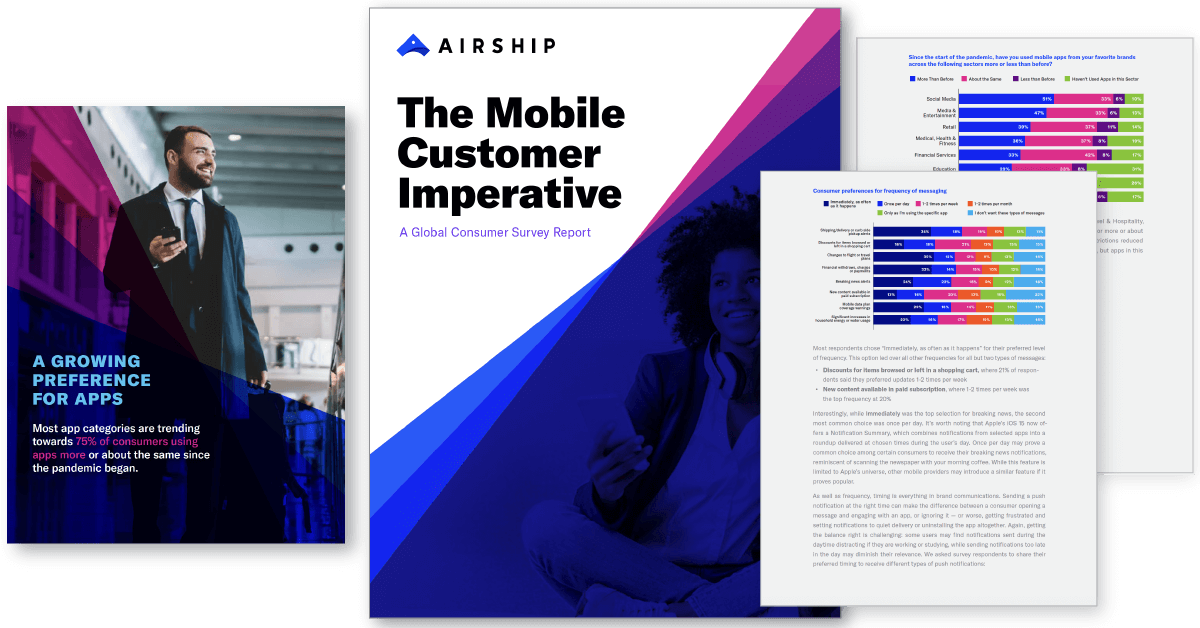 Driven by privacy regulations and changes from Apple and Android, consumers are becoming more selective about where, when and how they will share their personal information with brands. Our survey of 9,000 global consumers spotlights these new behaviors and digital expectations, providing a guide for companies to gain greater value and enhance the customer experience.
Download the report to find out:
The reasons consumers opt in or out of brand communications
Consumer preferences regarding the timing and frequency of receiving brand messages
What personal information consumers are willing to share with brands, and for what reasons
Why and how consumers are increasingly ignoring emails from brands
Consumer demand to meld digital and physical experiences
Get the insight you need to adapt your business to the new customer imperative. Download the full report today.