eBook
Elevated Mobile Strategies that Boost Retail Sales & Retention
Download
If the form doesn't render correctly, kindly disable the ad blocker on your browser and refresh the page.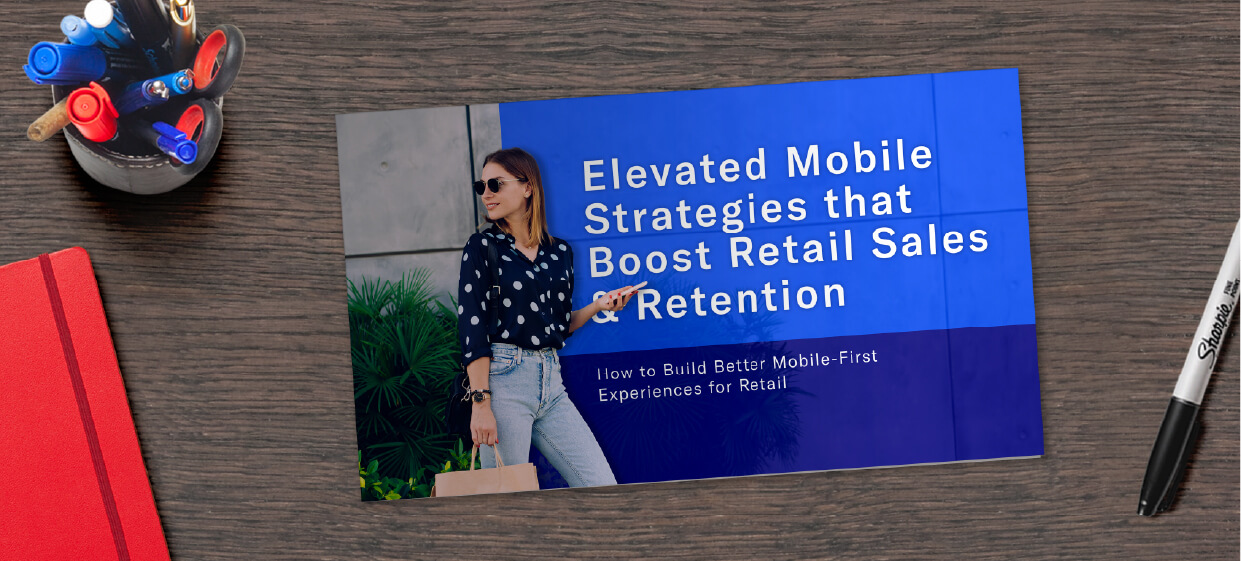 How to Build Better Mobile-First Experiences for Retail
How can retail brands meet the growing demand for convenient and seamless mobile-first experiences? This ebook helps answer that question, with the latest insights and elevated mobile strategies to drive retail sales and retention throughout the customer lifecycle.
In the book you'll find:
Trends that will shape the retail customer experience in 2021 and beyond
The tools and techniques you should focus on to meet and exceed customer expectations and grow lifetime value
Retail-specific use cases for each stage of the customer lifecycle
We hope this guide will be helpful to you and your team. As always, please get in touch if you have questions or want to talk.