eBook
45 Ways to Boost App Engagement & Retention
If the form doesn't render correctly, kindly disable the ad blocker on your browser and refresh the page.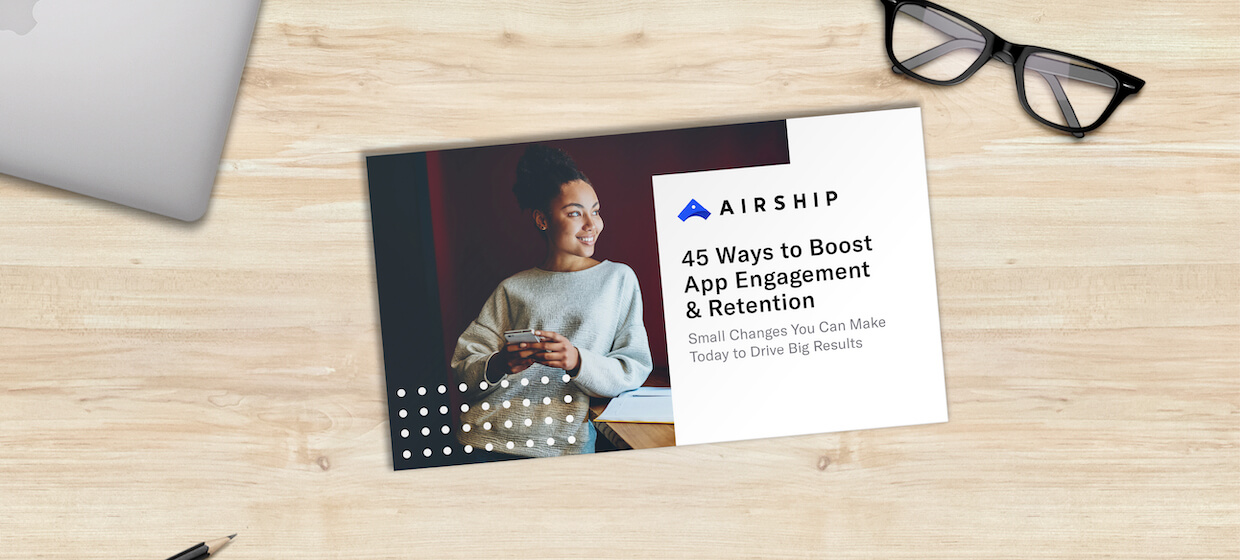 Mobile app audiences, engagement and spending hit all-time highs in 2020, making it clearer than ever how important your app is to your customers and your bottom line. Yet, customer expectations are high and many apps are uninstalled after just one use, making it imperative to deliver a loyalty-winning app experience. That means experimenting, testing and optimizing your app at every stage of the customer lifecycle.
So where should you focus your efforts during retention, acquisition and growth? And what's working for other leading brands?
This ebook offers answers those questions and more, including:
Inspiration to help optimize your mobile app for every stage of the customer lifecycle
Tried and true app optimization strategies to boost app engagement and retention
Stats, trends and real-world case studies
Check it out, and get ready to create better app experiences that grow loyalty and lifetime value!