eBook
2022 Mobile App Experience Gap Survey
If the form doesn't render correctly, kindly disable the ad blocker on your browser and refresh the page.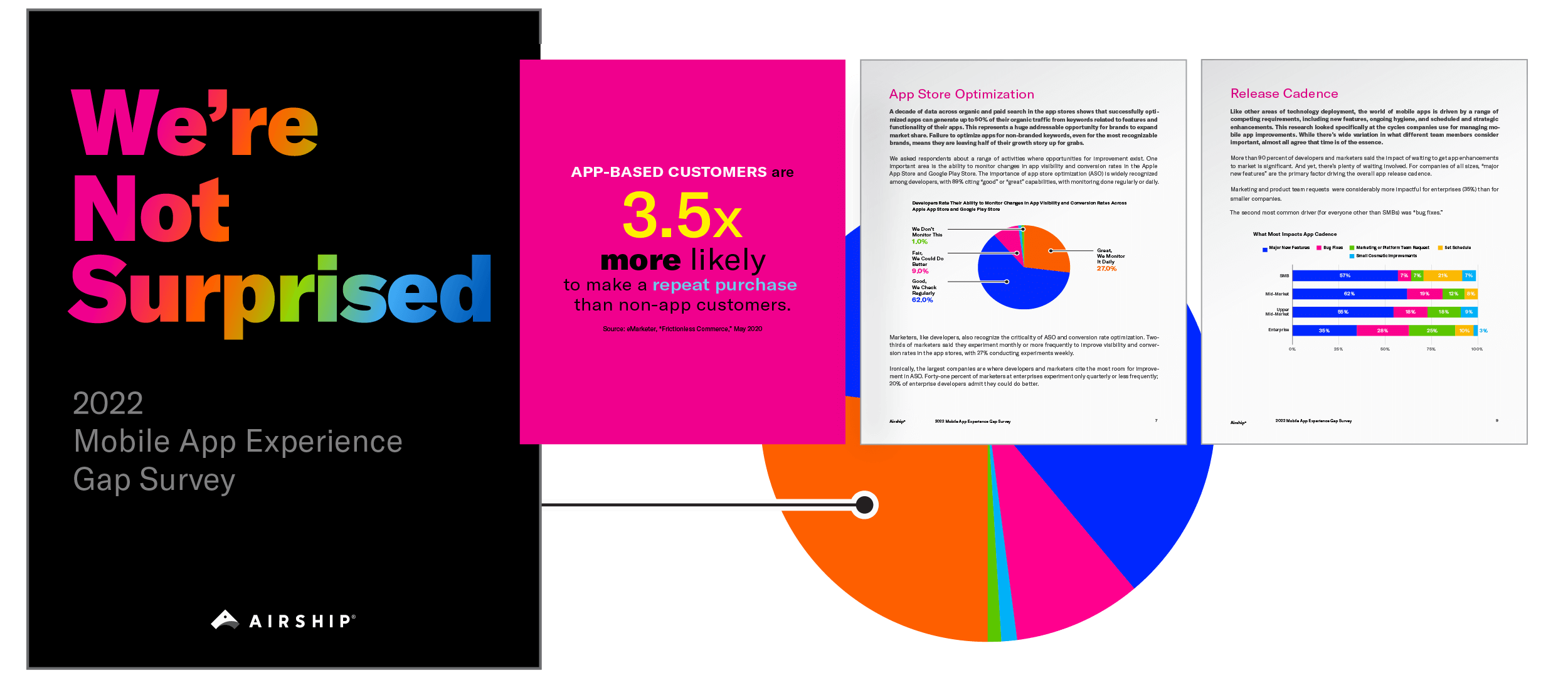 There's a ton of research showing how mobile apps can maximize value for everyone involved. But achieving that value takes more than developing an app and driving downloads. The real challenge is the long game.
We surveyed more than 200 developers and marketers about their mobile app experience practices. 40% of respondents work for organizations with 1,000 or more employees – enterprises. All respondents have responsibility for a company's customer-facing mobile app or are actively involved.
The survey confirmed much of what we've discovered working with the world's leading brands. Many brands are driving exceptional growth and profits with app-centric experiences, but others have barely started. Mobile app experience – as a concept and as a set of best practices – is still very much a frontier.
No surprise.