eBook
2021 Insights & Predictions in Customer Engagement
If the form doesn't render correctly, kindly disable the ad blocker on your browser and refresh the page.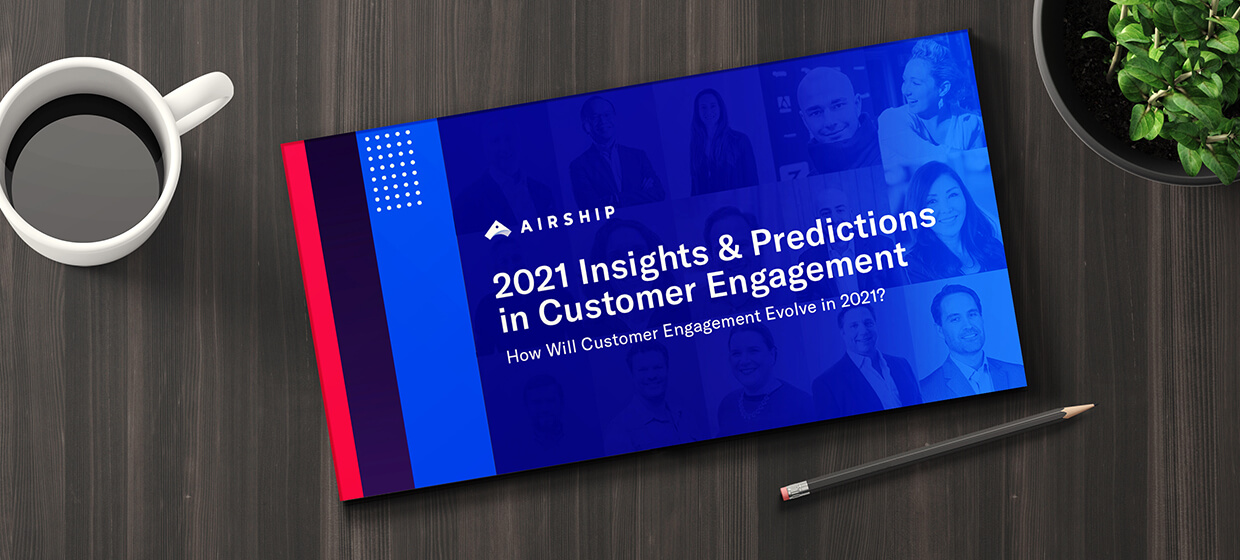 There's no question that the events of 2020 changed the face of customer engagement, with the global pandemic driving unprecedented shifts in consumer behavior and digital adoption. Now, as brands and marketers look toward the future, the question for many is: How will customer engagement evolve in 2021? And how will the trends and practices that emerged over the past months inform effective engagement this year?
To find out, we spoke with thought leaders and experts from Alaska Airlines, BBC, Forrester, Salesforce, Vodafone and more. They shared their vision for customer engagement in 2021, and key insights on the evolving role of mobile apps, location, loyalty programs, touchless experiences and much more.
Download the ebook to discover what great customer engagement will look like in 2021, and the predictions and trends that will help you shape a successful strategy in the year ahead.